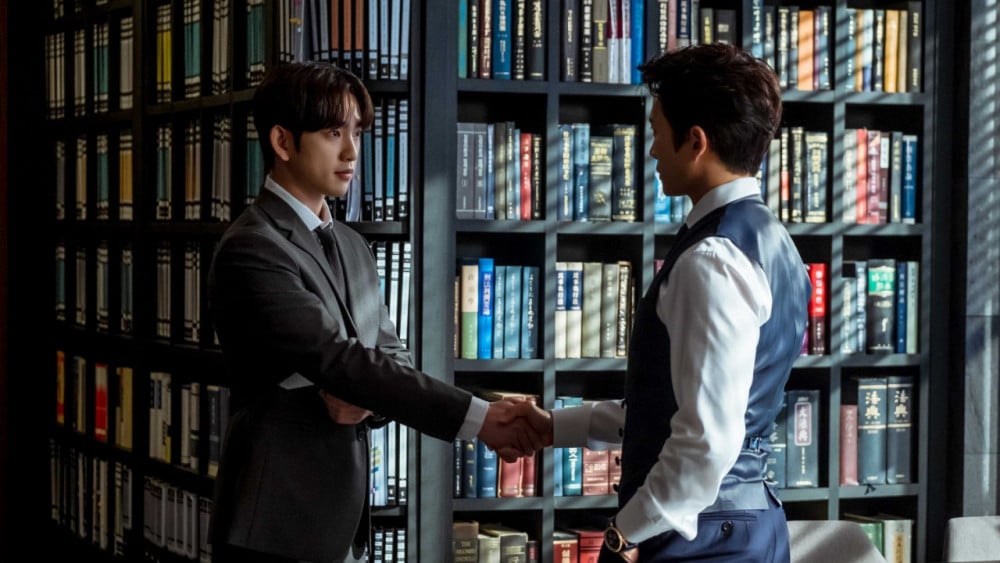 "The Devil Judge" has finally come to a conclusion, and there's no way anyone was ready for things to go down as they did. Viewers will attest to the fact that the K-Drama world has not seen such a brilliantly written drama in a very long time now, and "The Devil Judge" deserves all the grand prizes and more. In addition, Ji Sung and Jinyoung's performances as the eponymous "devil judge" Kang Yohan and Kim Ga On, respectively, were unmatched. In fact, this drama might just be their best performance yet. Without spoiling the final 2 episodes, here are our picks for the top 3 Kang Yohan - Kim Ga On moments that had us swooning over this incredible push and pull bromance.
When Ga On cooks for Yohan and he low-key likes it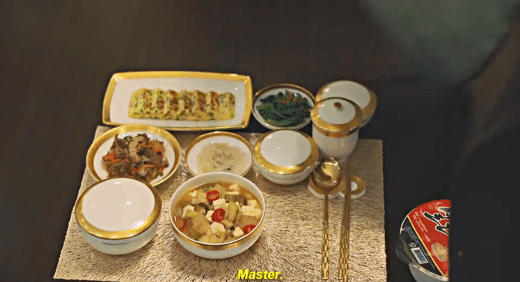 Owner Ga On keeps a proper Korean-style meal ready for Yohan despite his aversion to the same but with a message, "You just have to warm up the rice and the soup. Eat it all up! If you keep skipping meals, you'll get more wrinkles. Think of your age". Yohan was almost touched, but the little message sure made a stronger impression. Their cat and mouse relationship just helps build their bond stronger.
When Ga On brings Elijah and Yohan closer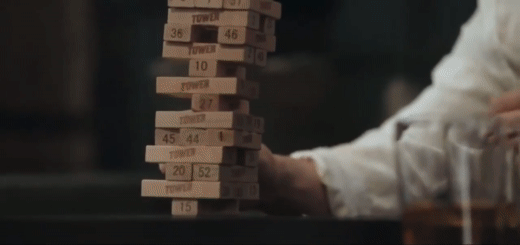 Ga On was instrumental in repairing Yohan's relationship with Elijah because he is perhaps the only one who can understand both of them equally. He realizes that their love languages are different and helps Yohan truly come to terms with how he's lacking as a guardian and, more importantly, as the only one Elijah has. The scene where Ga On convinces Yohan to play Jenga with Elijah, catching on to his longing as well as reluctance, is touching, to say the least. The way he looks on fondly as the two competitively outdo each other is deeply telling of how much he cares for the family.
When Yohan brings Ga On the closure he deserves
The storyline of "The Devil Judge" centers around Kang Yo Han's calculated game of revenge, where the ends justify the means. Yohan and Ga On's lives are interwoven in ways that don't become apparent until much later. However, one thing is clear, Yohan needs Kim Ga On to be on his side. This leads him to chalk out a foolproof plan that gives Ga On the closure he deserves (one that has been denied by the system) and brings Yohan closer to the one he seeks. One of the best scenes in the entire drama has to be the revelation of the fact that the man who led to the death of Ga On's parents was living happily as a free man. Yohan gives Ga On the knowledge but holds him back from committing a crime by exacting revenge himself because he knows that deep down, Ga On is not capable of doing so without suffocating in guilt for the rest of his life as his soul itself is untainted. Instead, Yohan takes matters into his own hands to deliver justice, no matter how dark.