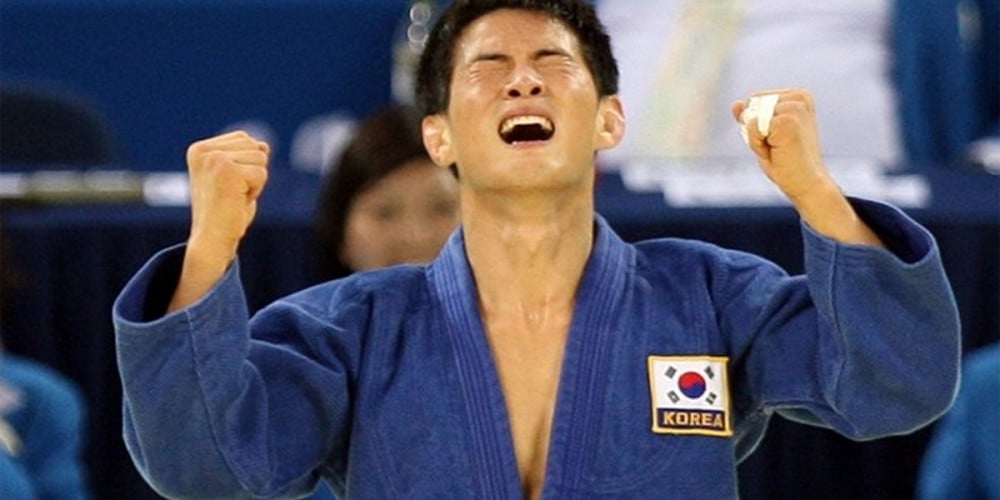 The 2020 Tokyo Olympics are finally coming to a close, and South Korea showcased an outstanding performance once again. Though the medal count may not seem as much as previous Olympics, the small country did a phenomenal job despite the COVID-19 pandemic.
Overall, South Korea came in 16th in the gold medal count with a total of six gold medals. The country came in 13th place (tied with New Zealand and Hungary) in the world with a total medal count of twenty, trailing right behind Brazil. The Korean players did their very best, and the entire country was proud of the players that represented the little giant.
Today, we look back at some legendary Summer Olympic moments of South Korea before the 2020 Tokyo Summer Olympics.
1) Park Tae Hwan's 400m Swim @ 2008 Beijing Olympics
Park Tae Hwan created history for South Korea when he earned that gold medal 13 years ago in Beijing. The world had their eyes on Michael Phelps, and though Phelps wasn't even in this match, the world was shocked when Park proudly took home the gold.
2) Korea vs. Japan (Bronze Medal Match) @ 2012 London Olympics


This was a very nerve-wracking game, as it was not only a chance for the South Korean soccer team to win the bronze medal, but it was also a Korea vs. Japan game. If the team won this match, Korea would win the tense rival game as well as being exempt from military service. This definitely was a game that Koreans watched hopefully, and Korea delivered successfully!
3) Choi Minho Men's Judo (Below 60kg) @ 2008 Beijing Olympics


Nicknamed as a little giant, Choi Minho shocked the world when he proudly took the gold medal thirteen years ago in Beijing. Many people were SHOCKED because Choi was able to finish the final round off in literally one round, and it still remains a legendary moment in Olympic history.


4) Yang Haksun Men's Gymnastics Vault @ 2012 London Olympics
Yang Haksun showed rather a disappointing performance in Tokyo, but that was also due to his injury. We still can't ignore his astonishing performance nine years ago in London when he proudly took home the gold for South Korea.
5) Yoo Seungmin Table Tennis @ 2004 Athens Olympics
At the time, Yoo Seungmin was ranked #3 in the world, and he was on a quest to beat the #1 in the world -- Wang Hao. While everyone thought China would take home the gold, Yoo was determined to win the game, and he delivered successfully. It is truly a legendary moment in Korean history!
6) Park Inbi Women's Golf @ 2016 Rio Olympics


Another legendary moment in South Korean history was when Park Inbi took home the gold medal for South Korea for the first time after golf returned as an Olympic sport for the first time in 116 years. It was definitely a moment to remember as South Korea was the first team to re-light up the golf sport in the Olympics. Go Korea!
7) Jang Mi Ran Women's Weightlifting (+75kg) @ 2008 Beijing Olympics
Personally, this was a very touching moment, and many remember this exact scene when the brave and bold Jang Miran took home the shiny gold for women's weightlifting. She was already well known for her performance, and her trophies proved it. By competing in 2004 & 2012 as well, she has shown the world that she is a determined weightlifter.
While there are many MANY more memorable Olympics moments, these were some Olympic moments in the 21st century that touched our country. Next week, we'll take a look at the most memorable moments of the 2020 Tokyo Olympics. Is there an Olympic moment that personally touched your heart? Let us know in the comments below!