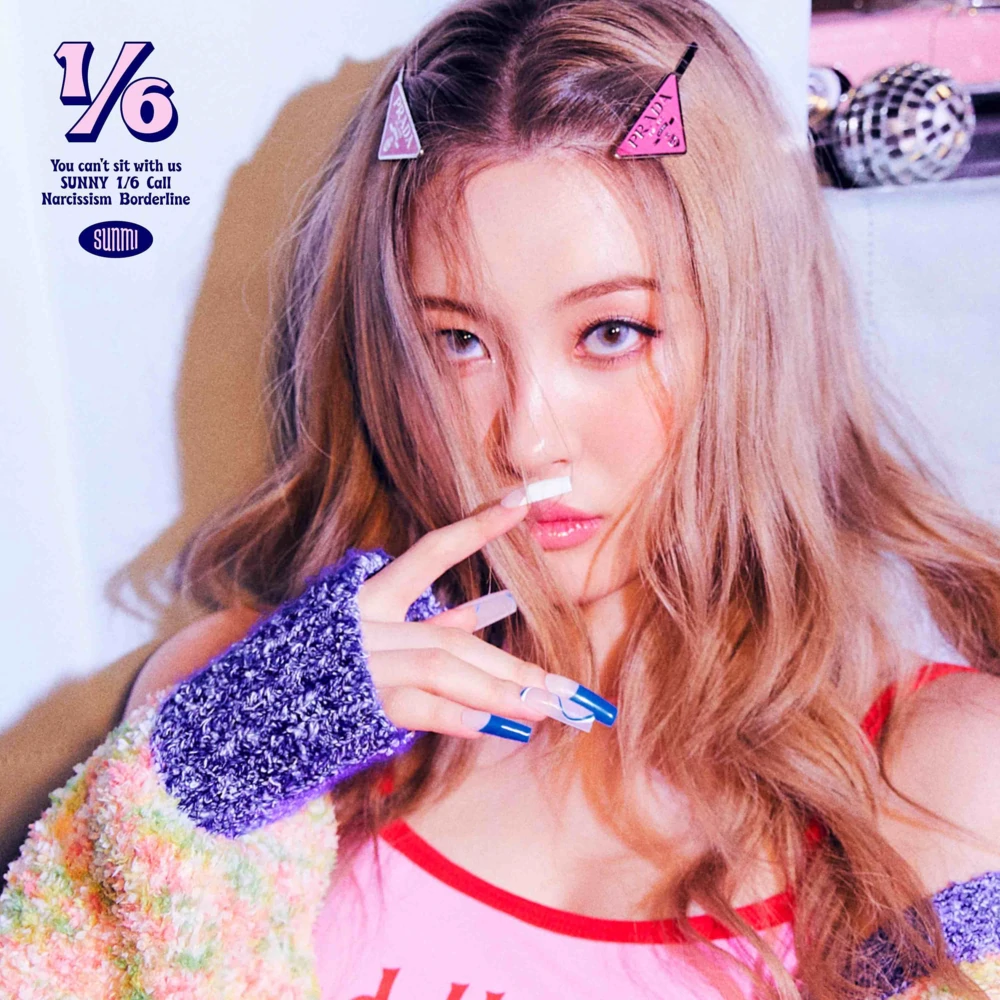 [This review reflects the opinions of the author and not necessarily those of allkpop.]
Track List:
1. You can't sit with us
2. SUNNY
3. 1/6
4. Call
5. Narcissism
6. Borderline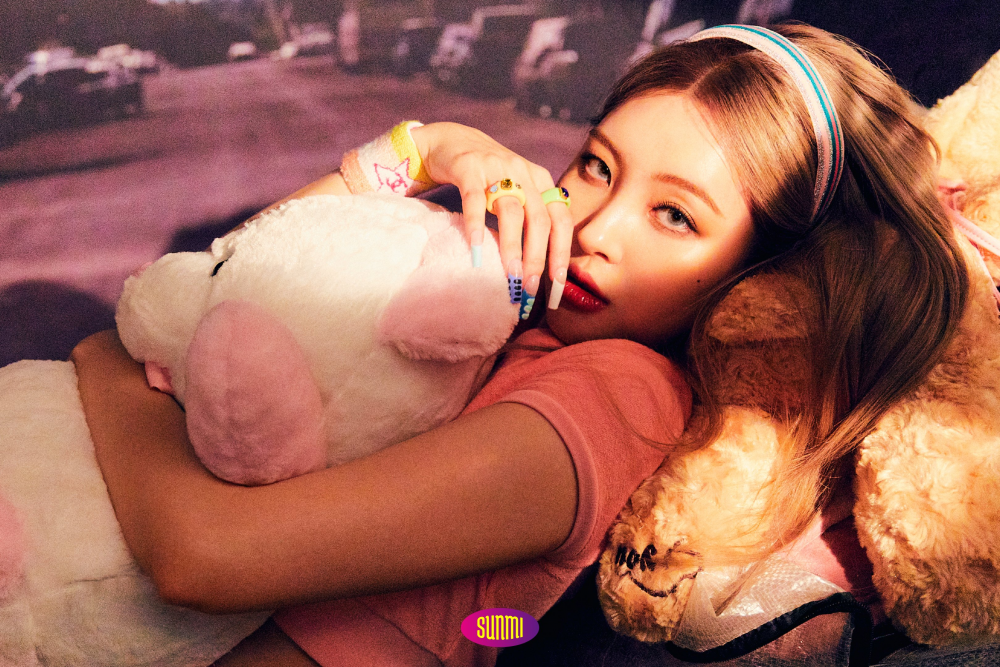 1/6 is femme fatale SUNMI's third mini-album release. With 6 new sassy tracks, SUNMI brings a unique flavor and appeal that many other idols don't quite capture. Her title is the retro, "You can't sit with us," an 80s inspired synth hit. The song has an intoxicatingly catchy earworm of a chorus, and her vocals against an old school and funky instrumental are complementary. SUNMI even offers a cheeky rap verse that solidifies her position as one of K-Pop's versatile idols. SUNMI has showcased a number of different concepts, and "You can't sit with us" seems to be the one that fits her the best. This title is a great choice, as it showcases her strengths and abilities without eating her up on the instrumental. "You can't sit with us" offers a lot of room to breathe for the artist.
"SUNNY" has a much more R&B-inspired feel. It seems that there's a sort of nostalgic, vintage aspect to her songs this release, thanks to the 80s and 90s inspired kickdrums and liberal use of synthesizers and autotune. The song is simple in progression and is one of those songs wherein you can guess the next lyric on the first listen. There's a certain intuitive element that exists in "SUNNY" that's sweet and easy.

Named after the album, "1/6" capitalizes on the rock trend that's happening on this season's newest album drops. Going for an indie rock vibe, SUNMI delivers an easy-to-listen-to change up to her normal sound. In particular, the pre-chorus that goes into the chorus with a distinct instrumental lilt is ultra well-written as it feeds into the wispy energy and ethereal touch of her vocals. If you're looking for something a little more off-beat but still catchy and loveable, then "1/6" is my recommendation from this album.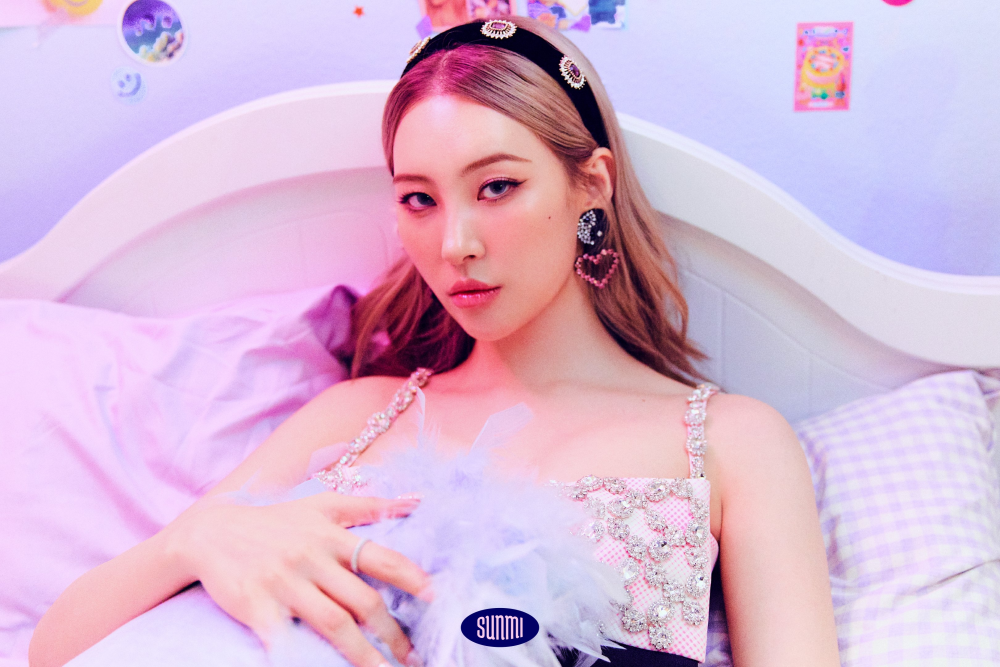 "Call" quickly shuts down the natural sound of "1/6" by offering a house beat on "Call." This song falls a little flat in comparison to the other songs, as the vocals sound a little more processed, and the beat stays a little too stagnant throughout the track to capture my attention like the rest of the album did. Luckily, "Narcissism" fixes that problem by offering an angelic vocal immediately. Sounding significantly less processed than "Call," "Narcissism" utilizes a tropical house influence against her soft singing to create a really epic drop. Showcasing SUNMI's intriguing and unique vocal, "Narcissism," is a strange but likable mix.
This album concludes on another song with a vintage feeling. "Borderline" is SUNMI's entirely English alternative rock song! I really enjoyed the Y2K alternative feel of "Borderline," and it was starkly different from many releases of this concept from other artists this season. Emotional, but not quite downtempo, this rock track is super one-of-a-kind and confirms that SUNMI simply has main character energy that cannot be forced or duplicated.
MV REVIEW
SUNMI channels Y2K energy in her MV for "You can't sit with us." From old school Apple desktop computers to blinged-out landline phones, the entire MV gives off a nostalgic feel from the late nineties and early 2000s. This MV takes a sharp turn when it goes from a love story to a full-blown zombie movie. Featuring 360-degree shots of SUNMI in true Mission Impossible fashion, she suddenly becomes a zombie hunter with her gang of girls. There's an interesting storyline that develops between SUNMI and her flame, which ultimately ends in a proposal and ornate ring- a twist ending that I definitely didn't see coming. Campy, but cinematic, SUNMI's "You can't sit with us" MV is a fun watch overall.
MV SCORE:
MV Relevance…..8
MV Production…..8
MV Concept……..8
MV Score: 8.0
ALBUM SCORE:
Album Production…...9
Album Concept……...8
Tracklisting…………...8
Album Score: 8.33
Overall: 8.17