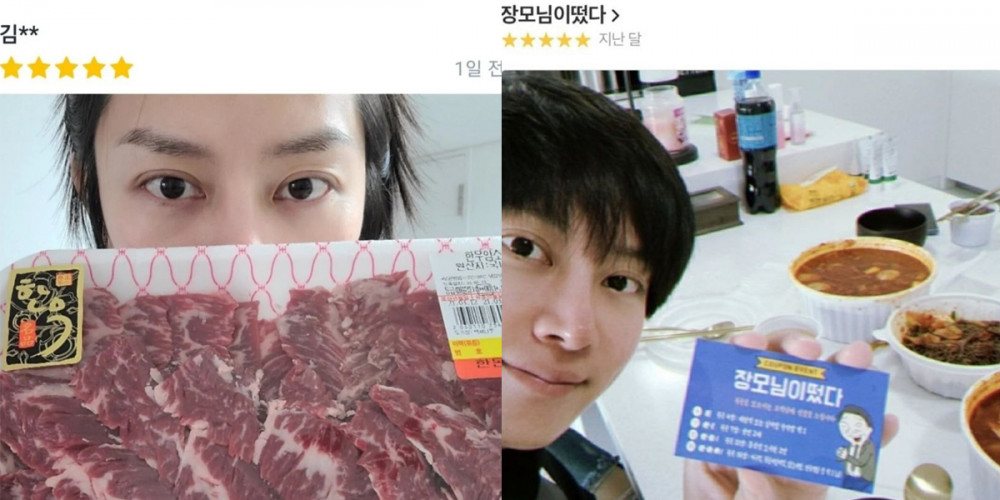 Super Junior's Heechul has earned himself a new nickname on top of his well-known titles like "Space big star" and "Heenim"!
The idol/TV personality has now become a rather infamous "5-Star Review Man" on the popular Korean delivery app, Coupang Eats. Many fans know that Heechul rarely cooks for himself at home, and orders delivery food for almost every meal. Well, it looks like he's also developed a bit of a hobby for leaving reviews of the restaurants he orders from as well!
Using usernames such as Kim Heenim or Kim Ki Bok (his pet dog's name), Heechul was spotted leaving 5-star reviews for restaurants ranging from K-BBQ, to seafood, traditional Korean food, burgers, tonkatsu, ramen, and more! He wrote in one review, "Hello, I am reviewman Kim Heechul, who shows up only when the food is delicious. The packaging was very clean. The portions were also generous. Make sure to give it a try!".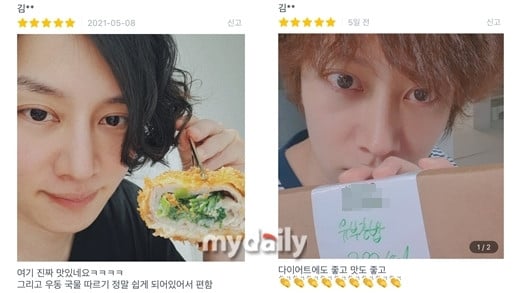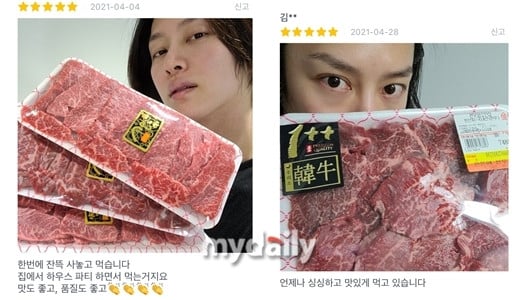 In another review for a K-BBQ specialty shop where Heechul is a regular customer, the idol wrote, "I usually order a whole bunch of meat at once. It's a barbecue house party! It makes me feel very happy."
Netizens left comments like, "He's so into it kekekeke", "Meanwhile there he is again inside the TV kekekeke", "Isn't the whole point of using other people's reviews to pick where you order from the fact that they're anonymous reviews?? But if his face is showing so clearly in the picture, anyone can tell who it is kekekeke", "Wow he gives everything 5-stars kekekeke", and more.
Would you want to try ordering from a restaurant recommended by Super Junior's Heechul?