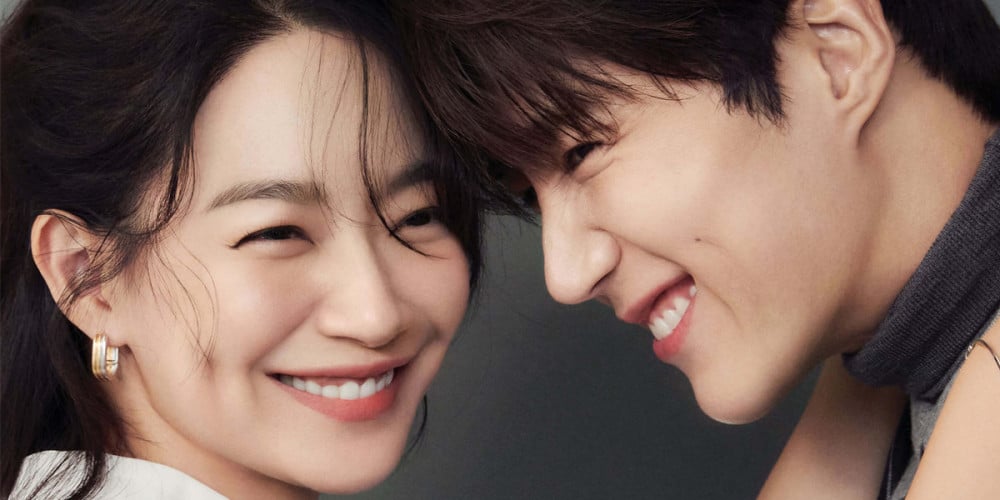 Co-stars Shin Min Ah and Kim Seon Ho of the upcoming new tvN romance drama 'Hometown ChaChaCha' have decided to greet viewers with a lovely 'Elle' magazine pictorial!
For this luxurious, yet warm and cozy photoshoot, Shin Min Ah and Kim Seon Ho exuded a bright, energetic mood with their natural chemistry. During their interview, Shin Min Ah commented on why she chose her role in 'Hometown ChaChaCha' as her returning project. "It is a warm story. The stories of every character, not just the main characters but everyone around them, are alive."
Meanwhile, Kim Seon Ho joked about dealing with the windy weather while filming 'Hometown ChaChaCha' in a seaside village. He said, "When I am playing the role of Hong Doo Sik, the director calls 'Ok!' even if my hair has turned into a bird's nest on my head. Even when my clothes have folded over from the wind, it's totally fine. I think there's an appeal to the natural and carefree filming atmosphere."
More of Shin Min Ah and Kim Seon Ho's 'Elle' couple pictorial can be found in the magazine's September edition!