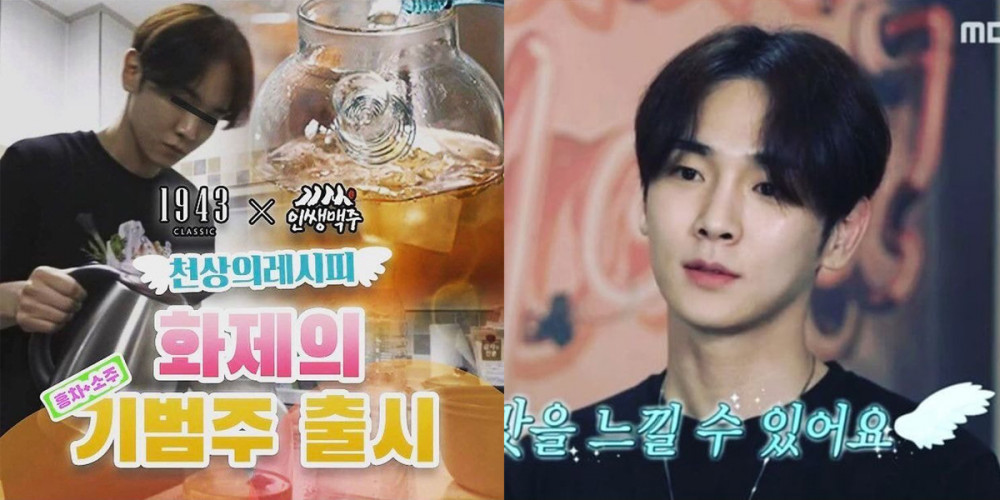 Netizens have raised voices of criticism over several popular bar chains, which have decided to release a new item on their menu this summer, the "Kibum Drink".
Previously, SHINee member Key introduced his favorite "Kibum Drink" on MBC's 'I Live Alone'. The drink consists of a mixture of black tea, soju, and ice.
Now, it seems that some bars in Korea have decided to add the "Kibum Drink" to their menus, but without permission from the individual who popularized the recipe. Bar chains such as '1943 Classic' began advertising their new menu item via SNS, writing, "The trending 'Kibum Drink' is out! The 'Kibum Drink' that SHINee's Key made on 'I Live Alone'. It combines black tea and soju! Find the menu item at '1943' locations across the nation."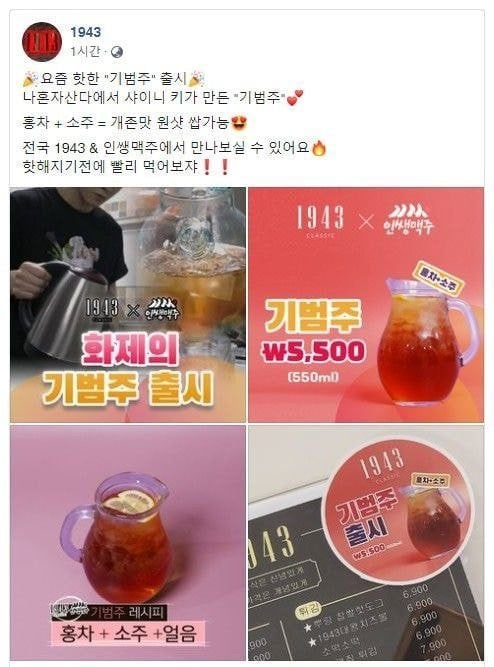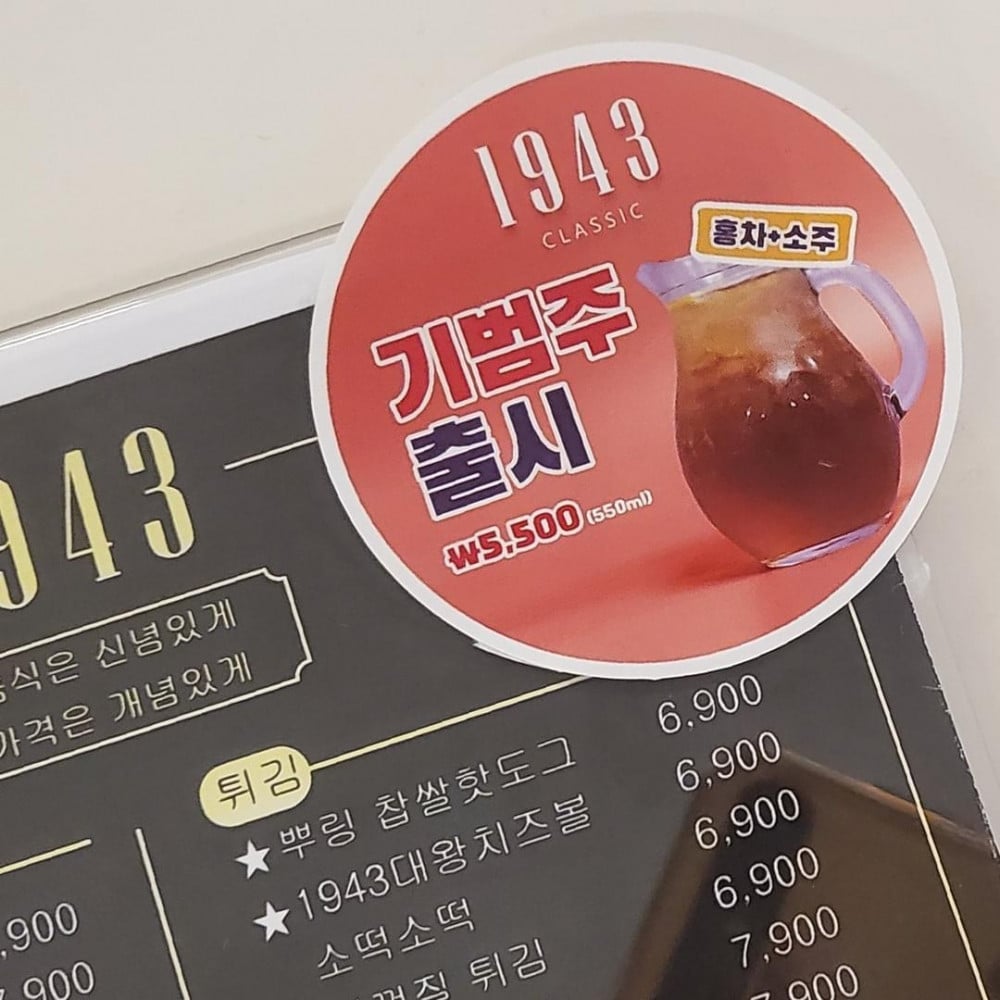 Some netizens also expressed their discomfort when the Instagram account of '1943 Classic Gimhae' even used an image of Key with his eyes crossed out by a black line, as many felt it was an "obviously underhanded way of getting past copyright violations."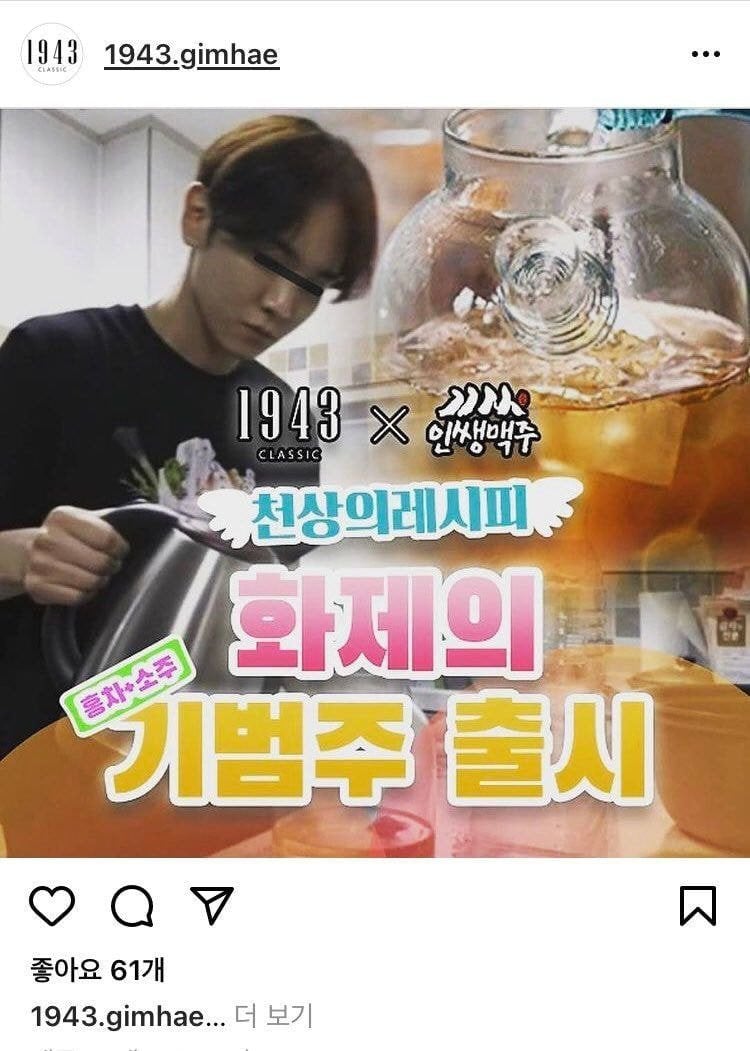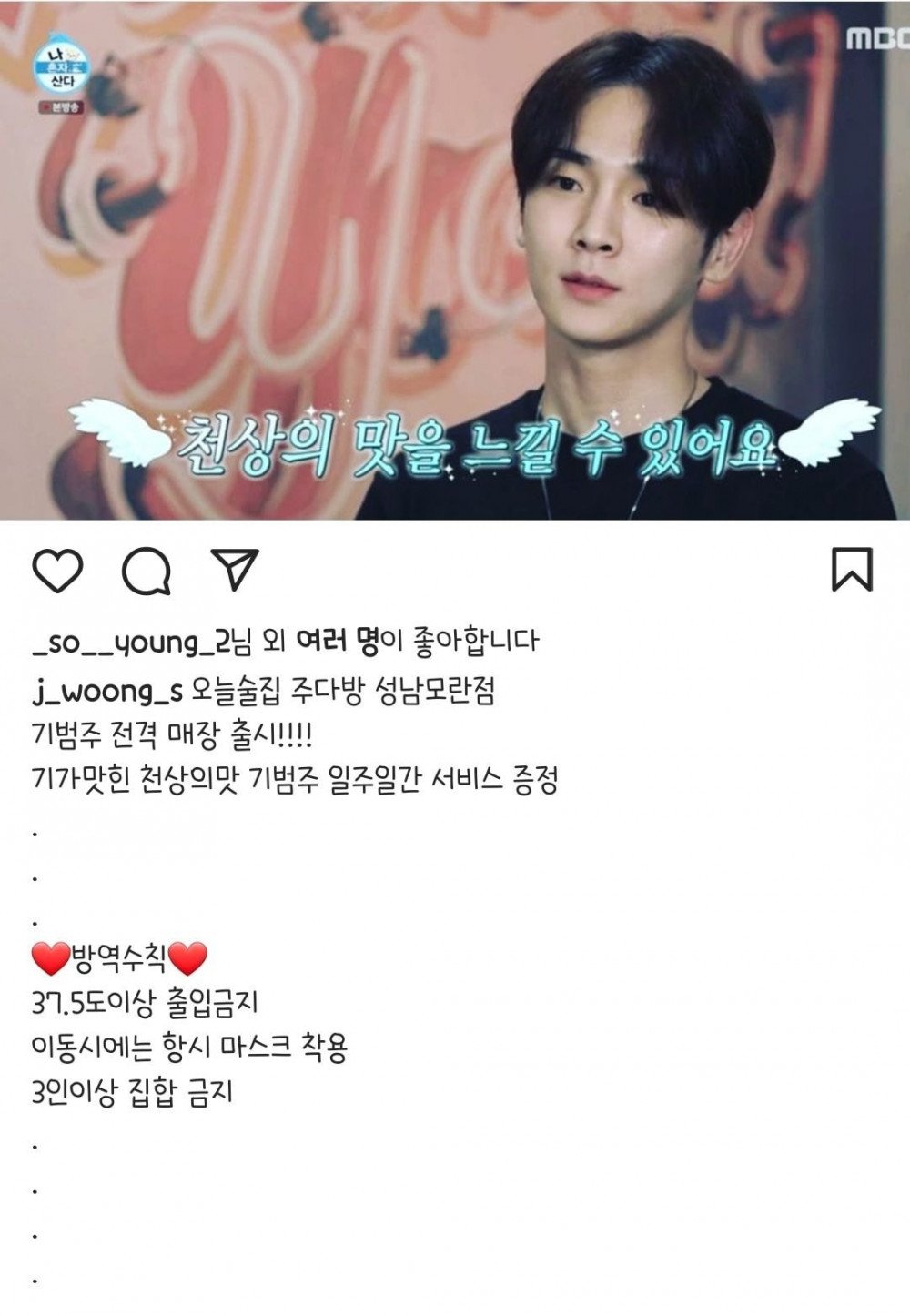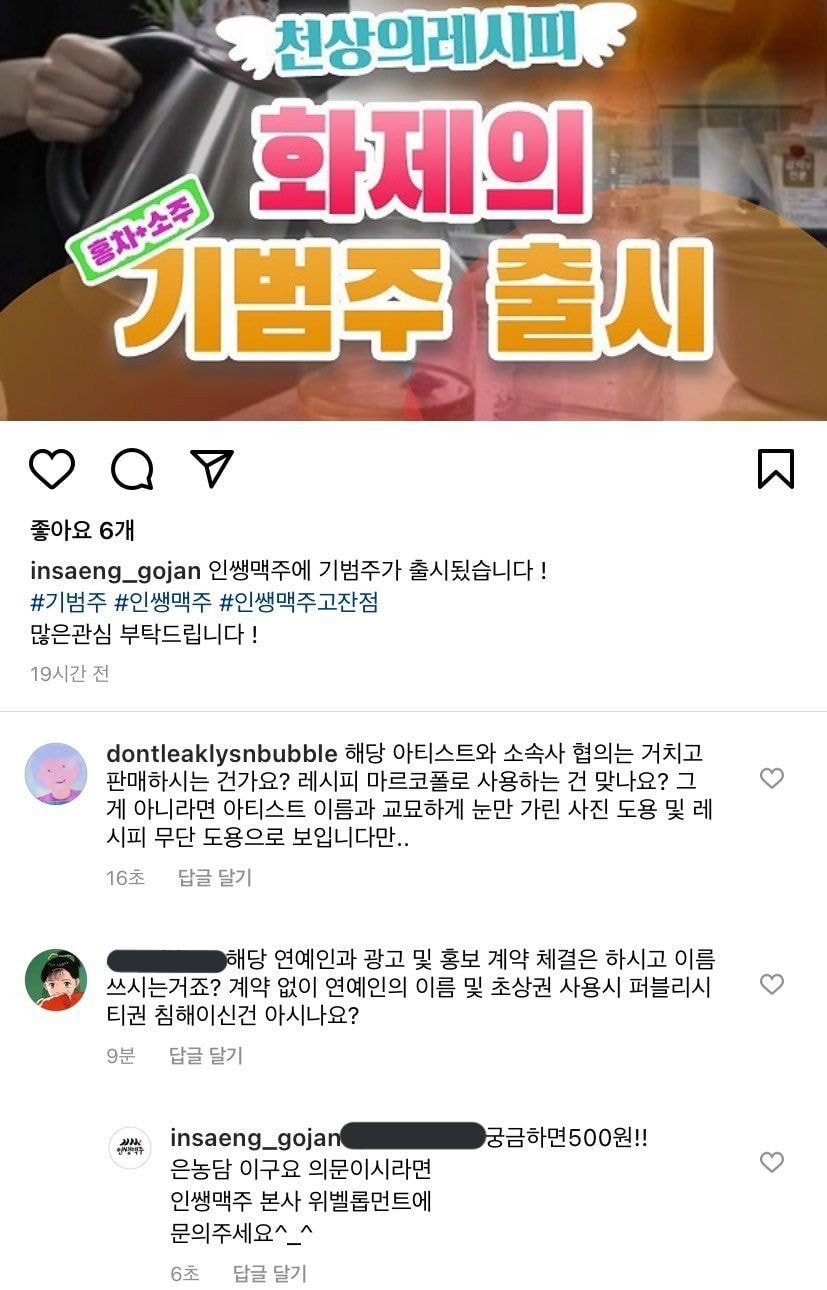 Meanwhile, it seems that Key was also seen indirectly referencing the ongoing issue via his own Instagram. Key advised his followers, "Make sure to drink it with 'Marco Polo' black tea... If you don't, I can't guarantee anything..."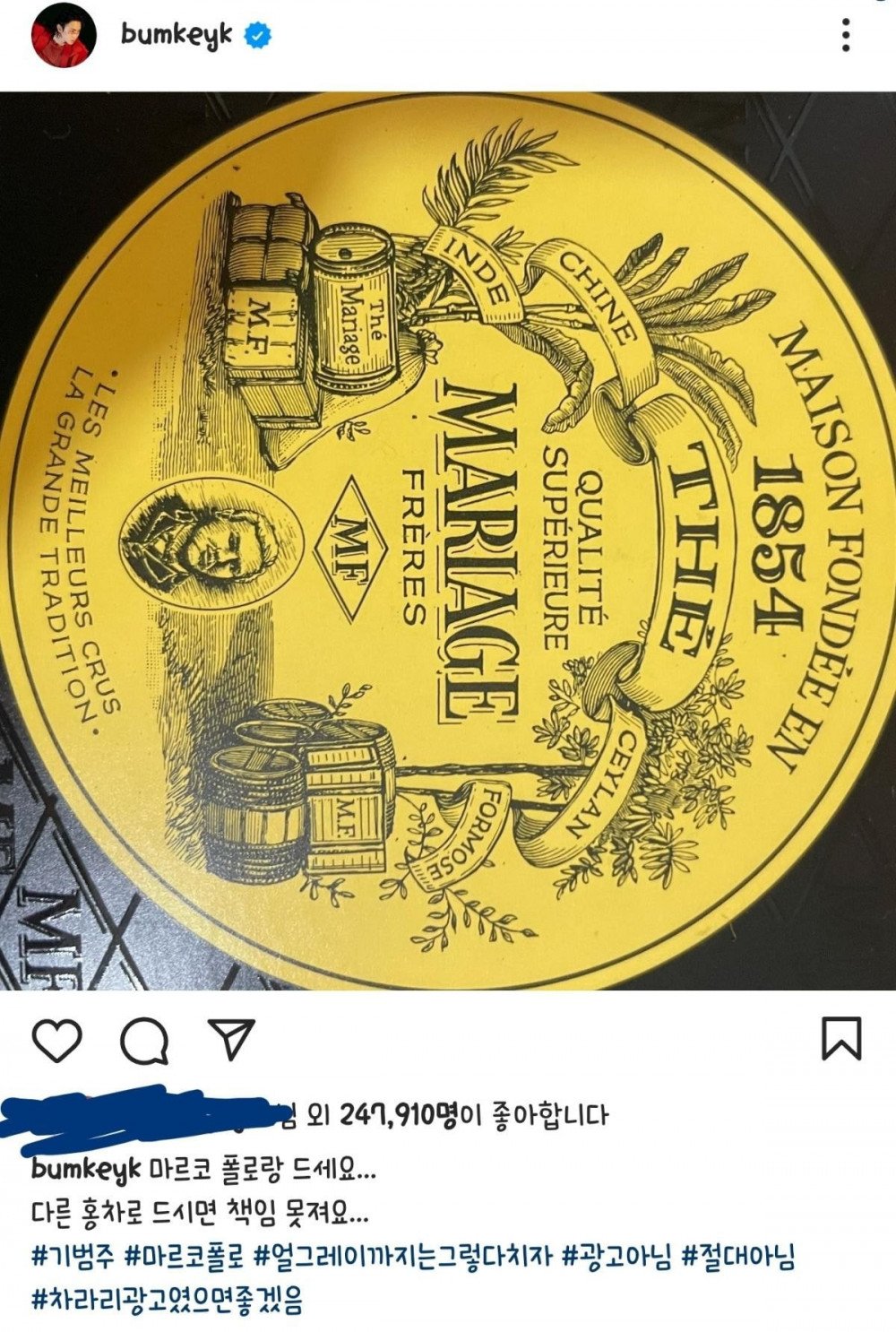 Netizens said,
"They're really selling those without any sort of discussion with the person who made it??"
"How ridiculous. And why did they have to hide his eyes like that? It pisses me off."
"They used his name, his photo, and it's a screen shot of a broadcast. That's three violations of copyright already."
"I saw this going around on Instagram and thought Key was the model at first..."
"WTF,,, if it's not an official collaboration, they'll face hell in court."
"Honestly, Key isn't exactly the 'creator' of that drink, since it's a pretty well-known recipe. So there's no need to call it 'Kibum Drink' in the first place, when he's not even the model for it."
"Wow where is your conscience..."