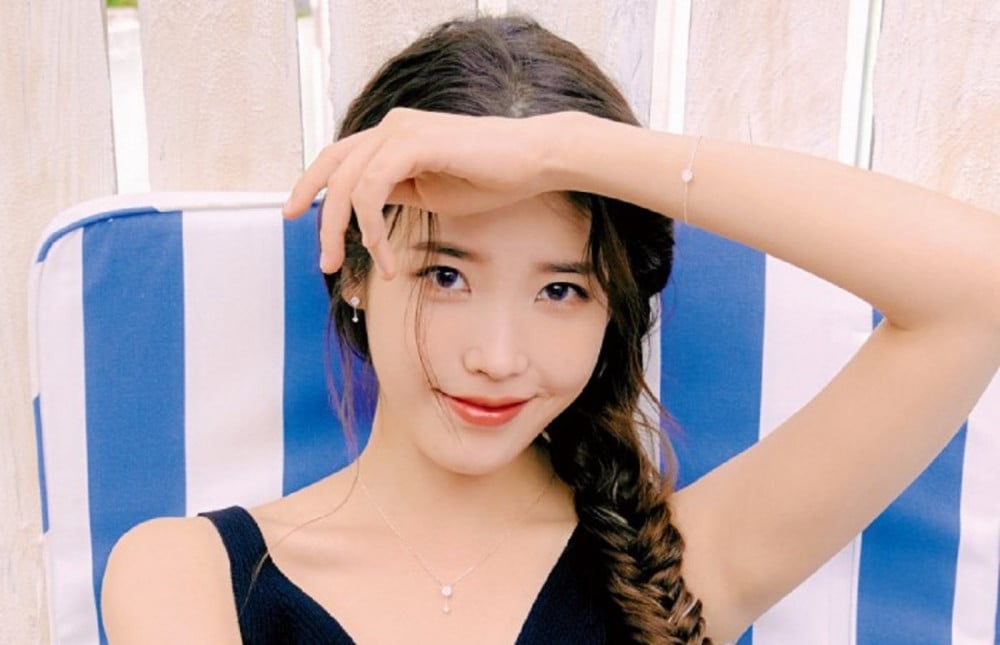 Jewelry brand J.ESTINA has unveiled a lush summer 'Elle' magazine pictorial with their muse, artist IU.

From displaying her 'human-vitamin' revitalizing, colorful visuals to a more relaxed, comfortable pose, IU showed off her various different charms. In one of the cuts, IU is in a white top, with denim suspender pants. In another photo, IU is wearing red-toned one piece dress paired with a dark-colored baseball cap, directing her fingers upwards, while giving a subtly mischievous smile. A simple jewelry piece is seen worn in each of these cuts, adding a sparkling, yet gentle, accent to IU's overall outfit.

In a further cut, IU has her arms raised as if to block the bright sunlight, while showing off her romantic knit V-neck shirt, cool-toned silver jewelry, and single-braided hair tied with a baby blue colored scrunchie. In another photo where IU is smiling while leaning on a hammock, she completed a lively summer fashion look with a vivid color stone accent ring, which adds life to her light blue vest.
Meanwhile, the jewelry pieces worn by IU in the pictorial can be purchased in J.ESTINA's global branch locations, as well as in their official online store.