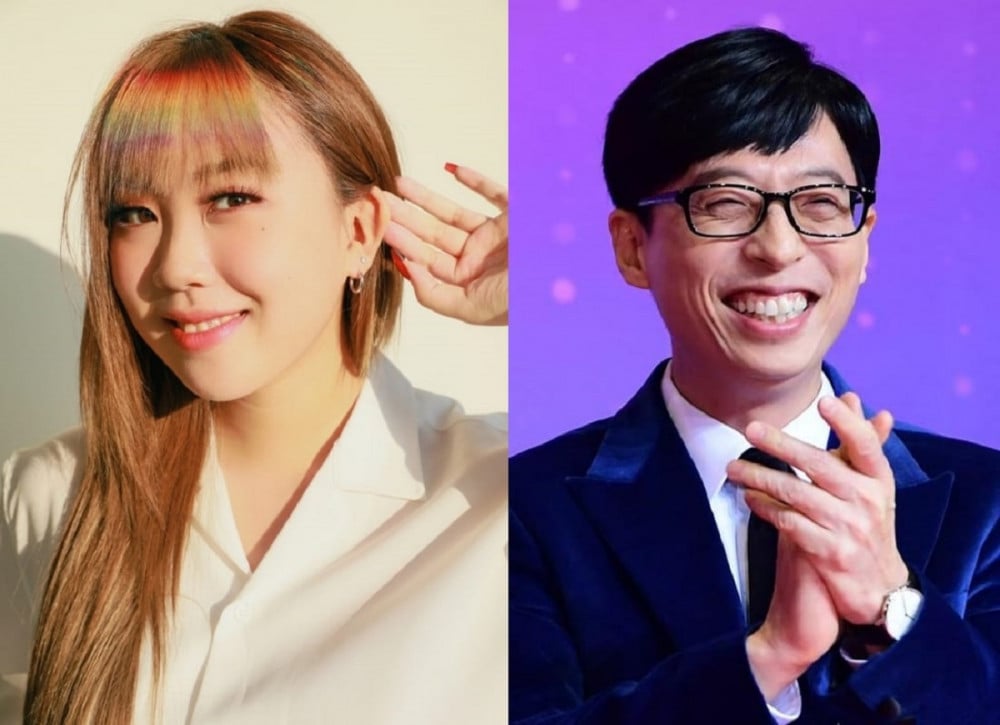 In the upcoming May 22 episode of KBS 2TV's variety show 'Come Back Home', MC and Comedian Yoo Jae Suk announced that he will stand first in line, ready to officiate Rapper Lee Young Ji's wedding, when she marries later on.
During the filming, Lee Young Ji began opening up about her ideal wedding ceremony. Then all of a sudden, the young rapper stood up and loudly proclaimed, "Thankfully, I already have an officiant and event host for my wedding right here, next to me", signaling towards her show co-hosts Yoo Jae Suk and Comedian Lee Yong Jin, drawing laughter. To this, Yoo Jae Suk garnered much attention for his 'daughter-loving' fatherly heart for Lee Young Ji, when he did not hesitate for even a second before agreeing to be her wedding officiant.
Lee Young Ji, who had merely thrown a bait at him for joking purposes and had zero expectations, expressed her great surprise at Yoo Jae Suk's automatic 'yes' to her. The filming crew also showed their surprise at Yoo Jae Suk's quick response.
Yoo Jae Suk showed his special heart for Lee Young by saying, "I don't know when, but when Lee Young Ji eventually gets married, I promise to officiate her wedding. Until now, I have never officiated a wedding ceremony before, but if it is Lee Young Ji I can do it for her".