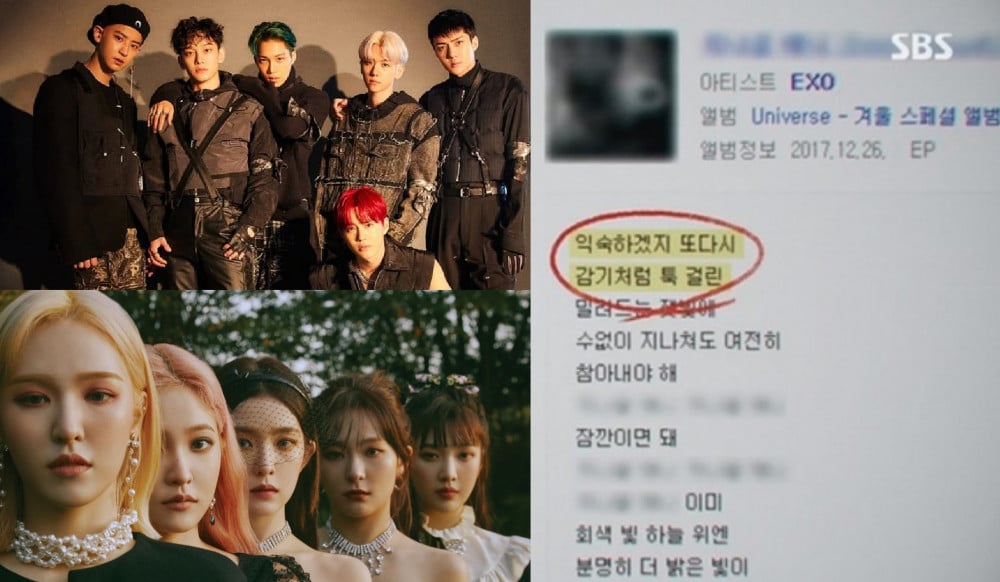 SBS's 'Unanswered Questions' has investigated a particularly mysterious corner of K-Pop.
Recently, the issue of 'ghost writers' in K-Pop surfaced after DJ DOC's Lee Ha Neul professed that his late brother Lee Hyun Bae had written the lyrics that were, on paper, claimed to have been written by Kim Chang Ryul and Jung Jae Yong.

Prior to this controversy, 'Unanswered Questions' was contacted in March by an anonymous whistle-blower who claimed a similar occurrence in K-Pop. 'Kim', a certain owner of a private institute for young lyricists, allegedly placed their name in over 400 songs. The songs were by popular groups including EXO, Red Velvet, and Kang Daniel.
The anonymous informant expressed that 'Kim' often took lyrics from their own students and also received 8% of the copyright fee for EXO and Yoo Jae Suk's "Dancing King", which had been completely conceptualized and lyricized by the informant herself. The informant was said to have received only 2.5% of the song.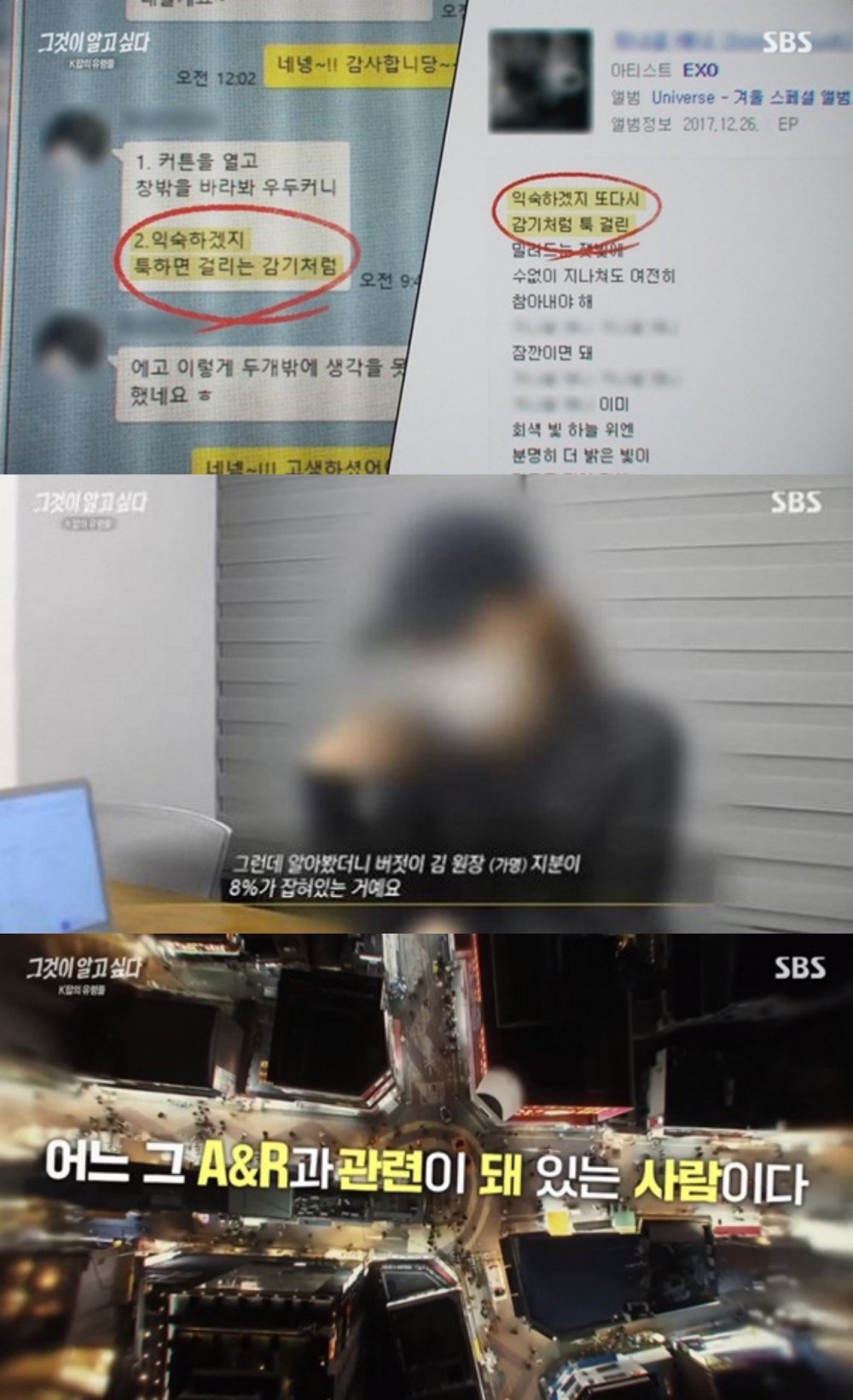 Furthermore, the anonymous informant reported that a certain 'S', who lyricized for many songs by artists at SM Entertainment, was always found in the credits along with 'Kim', especially for songs by EXO. Through a different anonymous lyricist, 'Unanswered Questions' was able to obtain the contents of a phone call between 'Kim' and 'Mr. Choi', who used to be a high-level A&R manager at SM Entertainment.
According to the information gathered, 'S' was the wife of Mr. Choi, and the couple had known 'Kim' for many years. When 'Unanswered Questions' contacted SM Entertainment to check the details, the company responded that they did not know of 'S' and Mr. Choi's relationship back then and that Mr. Choi was fired with severe punishment when it was later discovered that he did not maintain transparency.
However, 'Kim' told 'Unanswered Questions' that 'S' had never placed her own name on the credits without having participated in the lyricizing process. "It is just that 'S' and the A&R employee (Mr. Choi) happened to be family members, which led them to work out everything privately," claimed 'Kim'.
Currently, 'Kim' has made all their SNS accounts and YouTube account private.
Who do you think are the real writers of K-Pop lyrics?