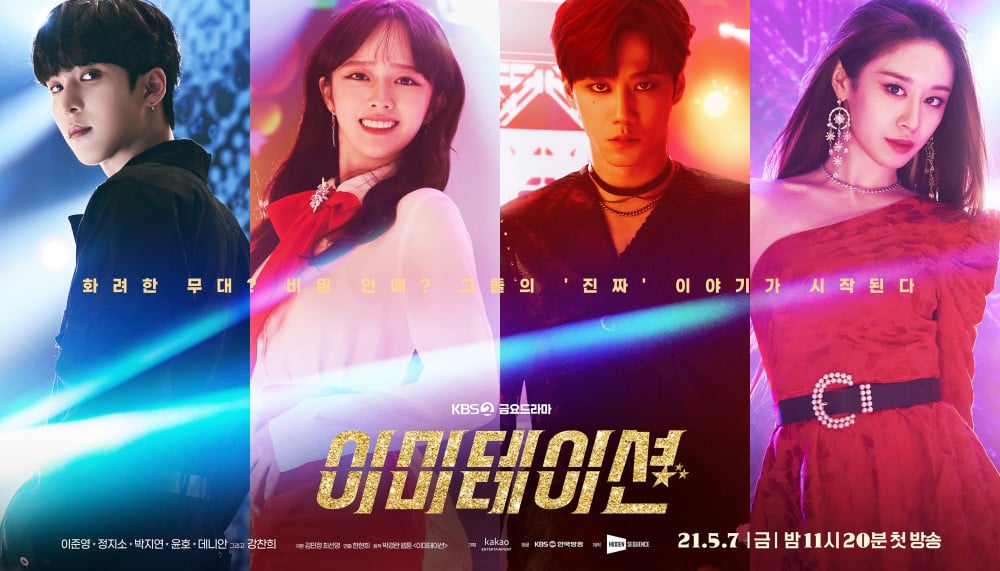 'Imitation' is not off to a great start.
The drama features 3 idol groups - boy groups SHAX and Sparkling, and girl group Tea Party. SHAX features SHAX is made of 6 members played by U-KISS' Jun, SF9's Chani, SF9's Hwiyoung, ATEEZ's Jongho, Yuri (from 'Produce X 101'), and actor Ahn Jung Hoon. Sparkling is made of 4 members played by ATEEZ's Yunho, ATEEZ's Seonghwa, ATEEZ's San, and Boys' Republic's Suwoong. Tea Party is made of 3 members played by actress Jung Ji So, singer Minseo, and former IOI/PRISTIN leader Lim Na Young.

The first episode of the episode aired on May 7th. The first half of the episode rated at a flat 1% while the second half rated at a 0.9%. With all the preparation that went into the drama, it's coming as a surprise. However, the drama is mostly aimed at young viewers who watch online, especially the international crowd.
Have you checked out the first episode?