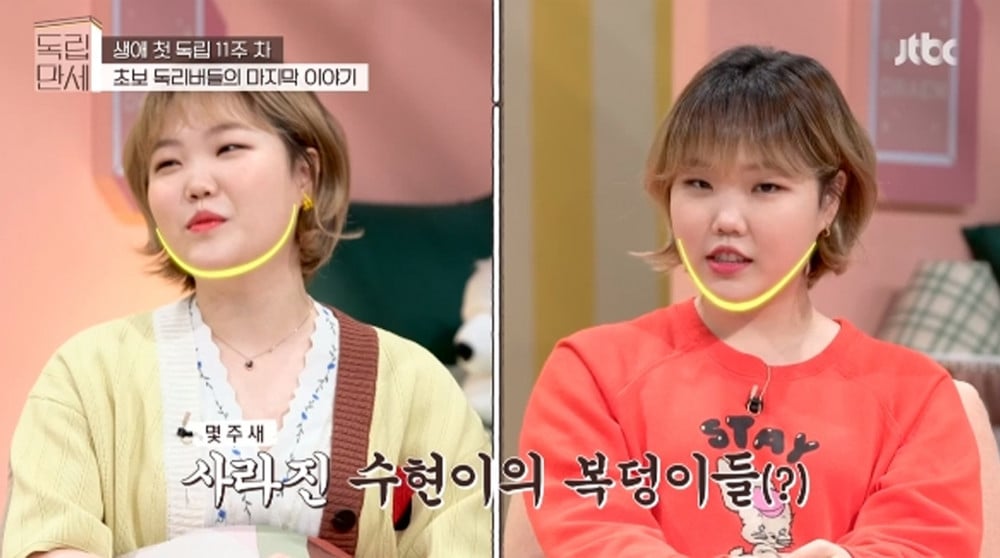 AKMU's Suhyun revealed that she was successful with her diet but got in trouble with her parents.

During the new episode of JTBC's 'Hooray for Independence' that aired on May 17, Jaejae, Suhyun, Chanhyuk, and Kim Min Seok shared their thoughts on wrapping up 'Hooray for Independence.'

On this day, Jaejae said, "My alcohol tolerance increased. I drank alone so there wasn't anyone to talk with and I drank faster."

Suhyun added, "My cooking skills increased. Food tastes good eating alone and eating together." Despite her cooking skills increasing, Suhyun seemed to have lost weight as her face became slimmer. Suhyun continued to say, "I got in trouble, with my parents. I lost 5 kg (11 lbs) in just one month."

In fact, Suhyun gained a bit of weight after moving out and becoming independent as she was able to enjoy various foods that she wanted to eat. However, Suhyun lost weight after her mother pointed out that Suhyun gained weight during the time she lived alone. Therefore, Suhyun worked to shed the pounds she had gained.