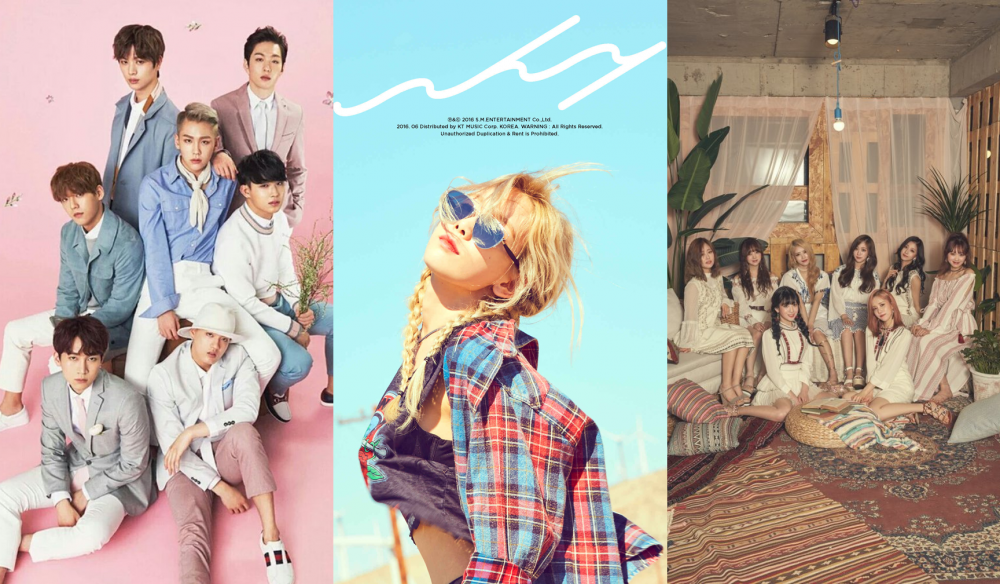 The music industry is truly unpredictable as there are many 'late bloomers' that receive belated recognition and allow the artist to skyrocket into popularity once again.
The prime examples are Brave Girls' "Rollin," EXID's "Up & Down" and Rain's "Gang." However, there are still a bunch of songs that have yet to see the light and show off their full potential.
One netizen recently created an online community post with some of the songs they wish can rise to popularity once again or receive the recognition it deserves. So here are some of the past songs that are on netizens' wish lists to rise to the top of the charts.
Taeyeon's "Why"
f(x)'s "4 Walls"
Seohyun's "Don't Say No"
Girls' Generation's "Catch Me If You Can" and, "You Think"
GFriend's "Summer Rain," "Mago," and "Apple"
Lovelyz's "Now, Us," and "To You"
NCT U's "Boss"
NCT Dream's "Chewing Gum"
TXT's "Blue Hour"

EXO's "History"
BTOB's "Remember that"
iKON's "Airplane"