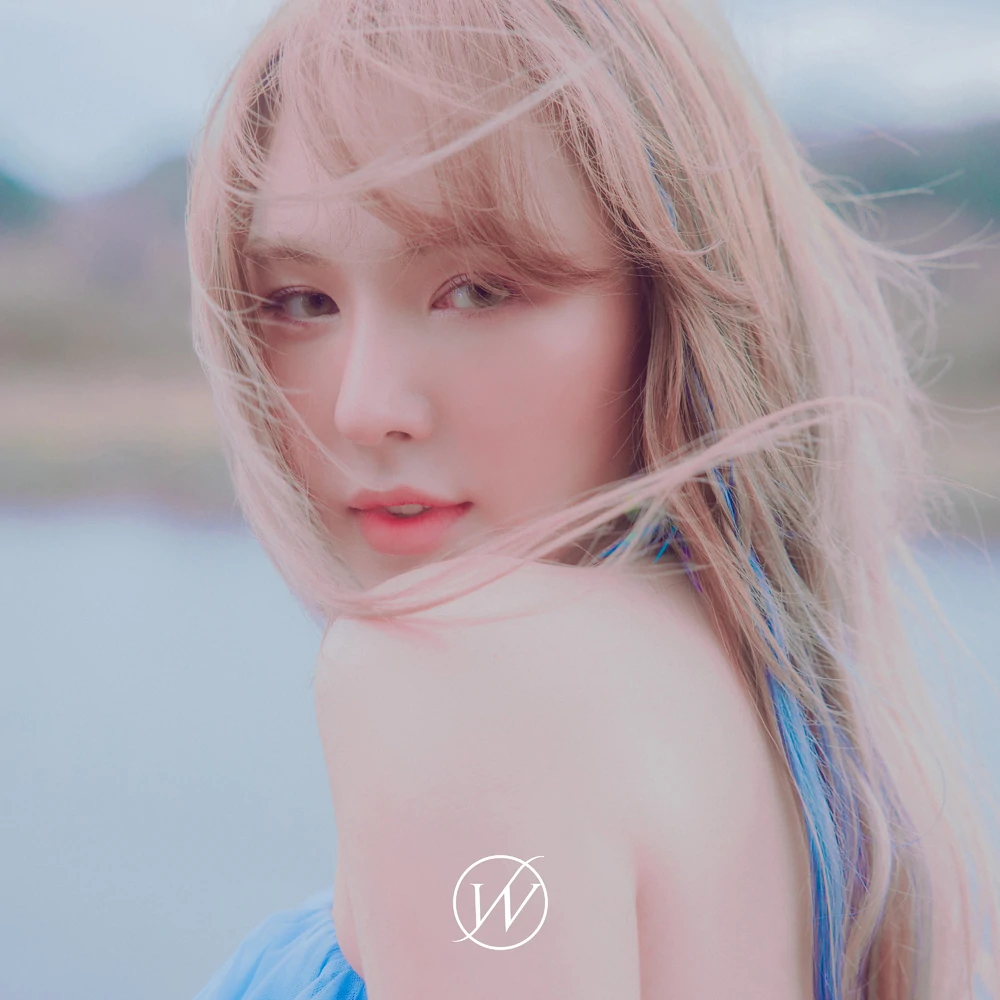 [This review reflects the opinions of the author and not necessarily those of allkpop.]
Track List:
1. When This Rain Stops
2. Like Water
3. Why Can't You Love Me?
4. The Road
5. Best Friend (with SEULGI)
These past few weeks have been busy for female girl group members as a number of them released their individual music! Red Velvet WENDY is among them this month with her first-ever mini-album, Like Water. This five-song release is poignant and emotional and a great display of WENDY's vocal strengths.
Many idols opt to start on high-energy pop songs for their individual albums, but WENDY dives in with "When This Rain Stops," a ballad that has a sky-high progression that shows WENDY's entire vocal range effortlessly. Simply put, this song is phenomenal and chill-inducing. If I were to record WENDY's vibrato, I'm 100% sure the waveforms of her singing would be completely and utterly uniform.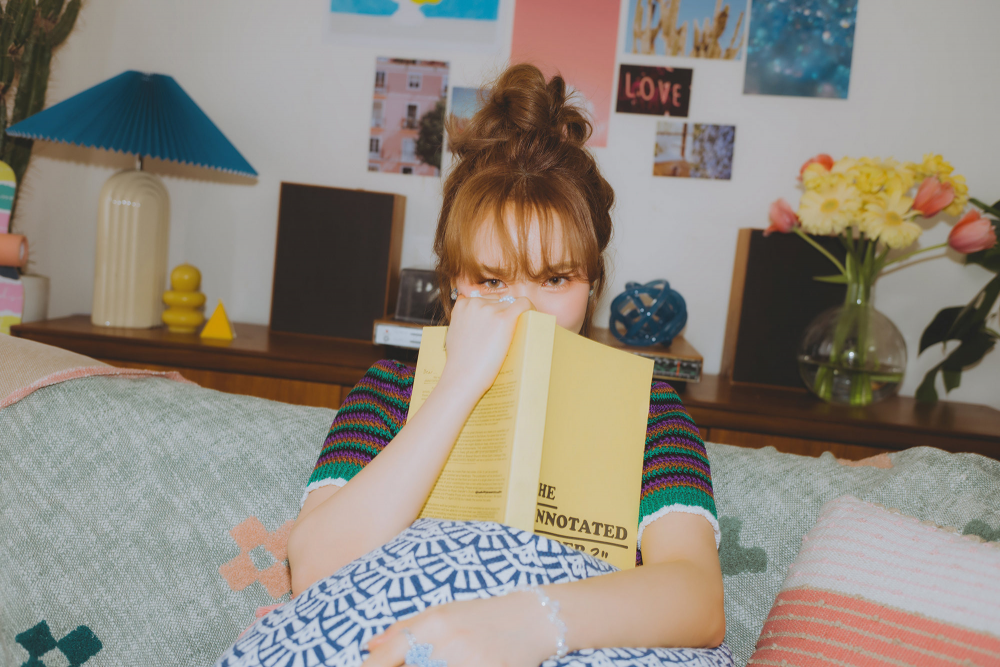 "Like Water" is the chosen easy-flowing title song that delivers a unique acoustic take on a pop song. The song has a very "Teardrops On My Guitar," Taylor Swift, kind of vibe that's hard to explain. "Like Water" is easy-to-consume and very mellow, a bit more so than I would have liked for the title.
"Why Can't You Love Me?" is soulful right off the bat and offers much more playful energy than "Like Water." A pining mid-tempo love song, "Why Can't You Love Me?" gives off a nostalgic feel that makes you forget that it's a new release! After this slight change in tempo, we're transported back into a mellow and ominous piano intro on "The Road." I find that with many artists, their ballad tracks are a bit out of their comfort zone and interlaced with strain, but with WENDY, these downtempo songs are effortless and natural. Her control over her voice is arguably one of the best among female idols currently active in the industry.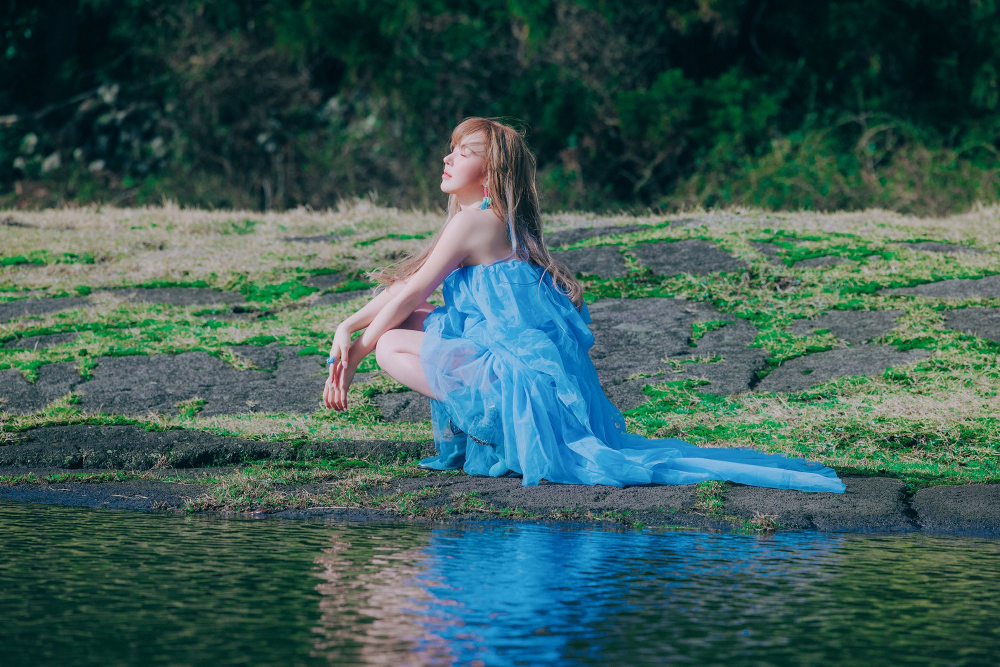 The album ends on the sweet track "Best Friend," featuring groupmate SEULGI. Naturally, this duet is a showcase of the two's close friendship and a thoughtful homage dedicated to their long-lasting relationship. The song is so sentimental to the two artists, which can be felt through their harmonies and emotions. WENDY's first album release feels complete with this heartfelt conclusion.
MV REVIEW
This folk-inspired track is just as visually stimulating as the vocals from WENDY. "Like Water" begins with shots of WENDY that are just as gentle as her vocals. Eventually, WENDY's vocals begin to grow in intensity, and the MV follows suit with more and more dynamic and stunning shots of the artist. In particular, when WENDY is flexing her vocals, the MV opts to place her center to a number of dangling pieces of fabric, offering us a gorgeous visual to behold. Every scene in this MV is thoughtful; however, the one nit I have is that the coloration of some of the scenes washed WENDY out quite a bit.
MV SCORE:
MV Relevance…..8
MV Production…..7
MV Concept……..7
MV Score: 7.33
ALBUM SCORE:
Album Production…...8
Album Concept……...7
Tracklisting…………...8
Album Score: 7.67
Overall: 7.50