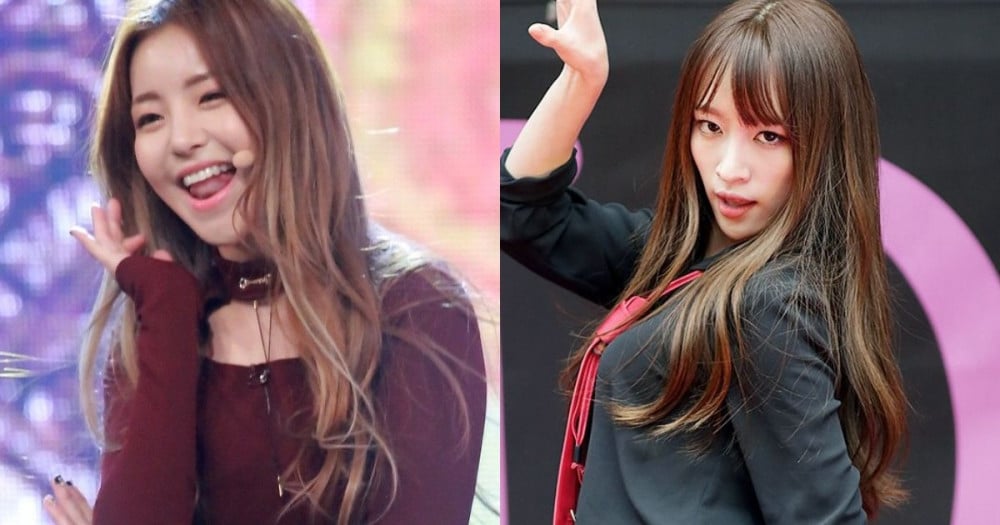 The way of the music industry is unpredictable. Usually, big artists produce big hits, while small artists struggle to break out. Occasionally, smaller artists can become huge after a song of theirs becomes big, even if it was released years prior! Here are five K-pop songs that experienced a reverse run on the charts!
1. Brave Girls - "Rollin'"
At the top of this list is this year's viral hit, "Rollin'," which was originally released by Brave Girls in 2017! Though the song was produced by Brave Brothers, a respected producer in the industry, the song went under the radar for years after its release. The girls were on the brink of disbandment until a YouTuber named "Viditor" shared a compilation video of the group performing the song on to his channel. Overnight, the song topped numerous real-time charts, and Brave Girls started promoting the song again. They are now one of the most talked-about girl groups in the industry.
2. Rain - "GANG"

When Rain first release "Gang" in 2017, people ridiculed its overly bombastic production, dance, and egocentric lyrics. A high school student released a parody video titled "1 Gang a Day" in 2019, and by mid-May 2020, the song became a viral hit. Rain embraced the popularity with grace, and he, too, started making fun of himself. This led to an increased interest in "Gang," and more people credited parody videos of it. The song's popularity blew up even more after Rain's appearance on MBC's "Hangout With Yoo."
On June 4, 2020, a remix version of "Gang" by Sik-K, pH-1, Jay Park, and Haon was released and immediately topped all real-time charts.
3. EXID - "Up & Down"
When "Up & Down" was released in August 2014, it initially failed to chart and was met with a lukewarm reception. It has been stated that the girls were even considering disbandment and ended promotions for the song early. However, in October 2014, a fan shared a sexy fancam of member Hani, and the song became an overnight sensation. It debuted on the Gaon Digital Chart at number 24 and soon peaked at the top of the charts. The girls returned to promotions and won them six music show wins. The track's pelvic dance remains iconic to this day.
4. Crayon Pop - "Bar Bar Bar"
When Crayon Pop released "Bar Bar Bar" in June 2013, it charted at number 143 and received a poor reception from listeners. However, the song suddenly became popular a month later, with people sharing videos of them doing the group's jumping choreography. The song quickly rose to first place, and "Bar Bar Bar" became a viral hit in South Korea and Taiwan.
5. INFINITE - "Be Mine"
"Be Mine" is a fan-favorite song and even won first place on music shows. INFINITE winning a music show with "Be Mine" even caused the members to shed tears! However, when the song was first released, it received little to no attention from the audience. Many people were not talking about the song. However, "Be Mine" soon garnered attention for their sharp and neat dance moves, causing them to rise on the charts.