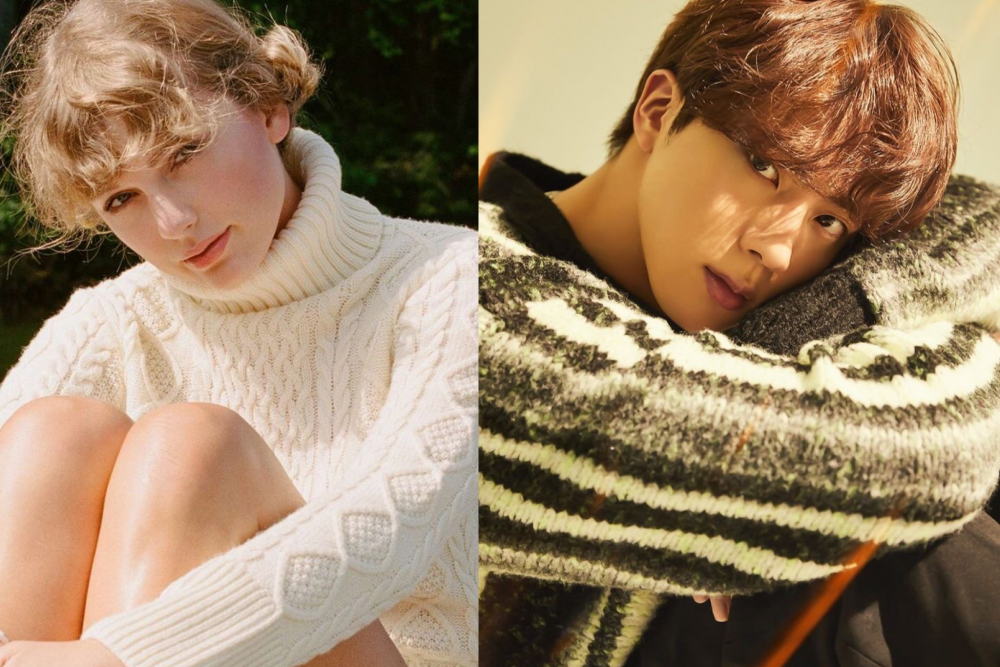 Recently Billboard posted an article about Taylor Swift's most anticipated collabs, mentioning such big names as Selena Gomez, Kim Seokjin, Katy Perry, Niall Horan, Dua Lipa, etc. To find out the public's opinions, a poll named "Who Taylor Swift should collab with next?" was added to the article. It received lots of attention, and over time Kim Seokjin got the highest number of votes!
Let's find out why he is the one who fans want to collab with Taylor the most!

First of all, Jin is known as a big fanboy of Taylor Swift - he has been adding her songs to all of his public playlists for years. Taylor even noticed it and said she loves him back!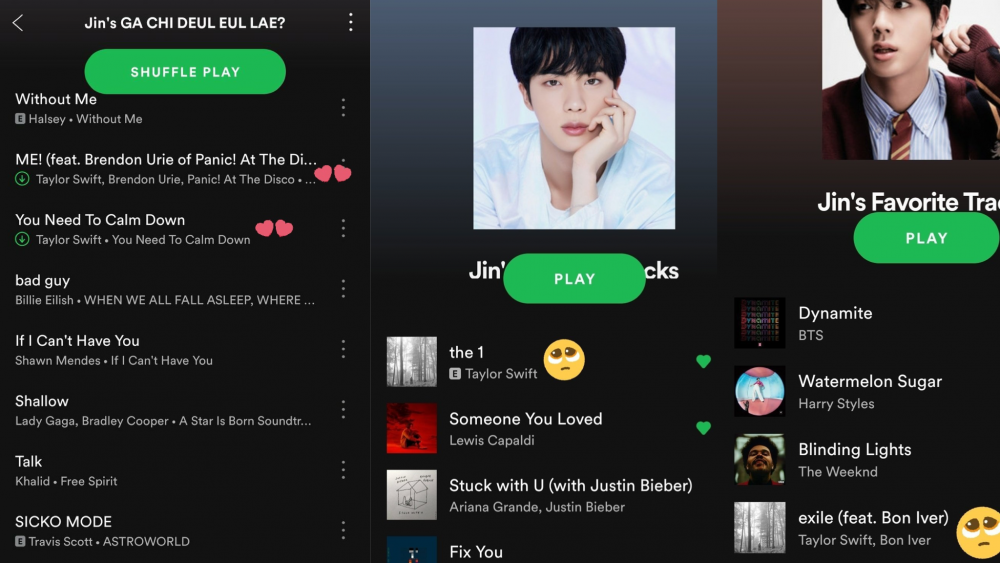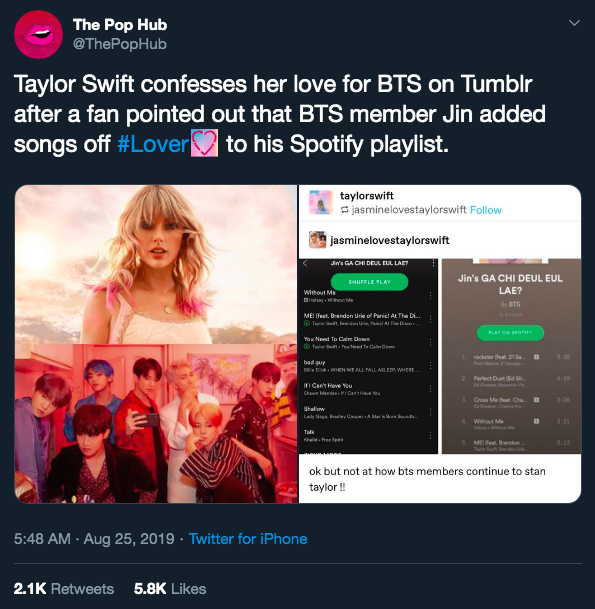 Besides that, Jin mentioned in 2019 that he would like to try a song in the style of "Me" by Taylor, mentioning that he likes her music a lot.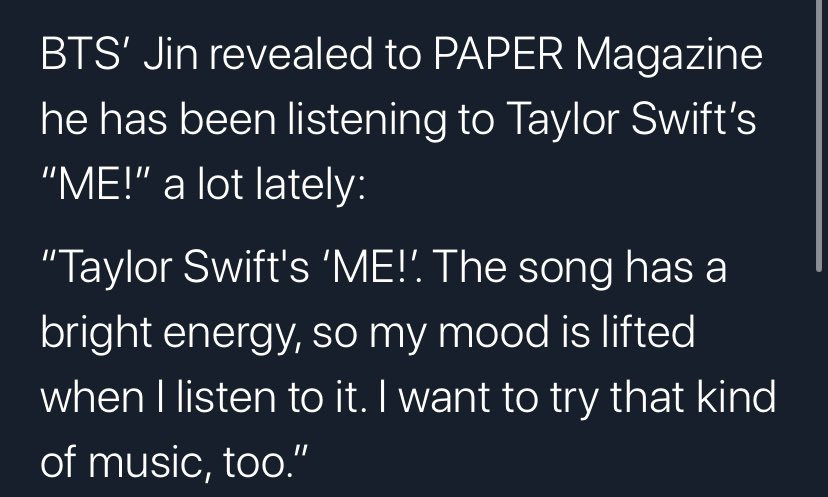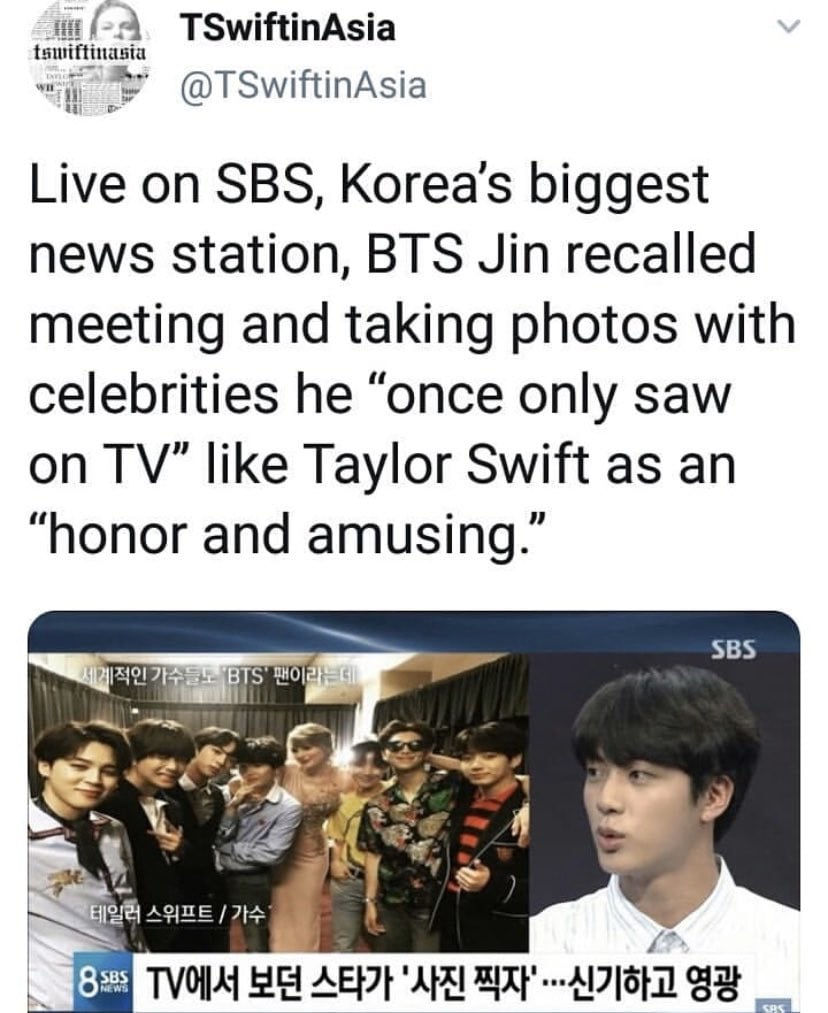 His composition "Moon," which was released in 2020, became a worldwide record-breaking hit, so it is also one reason the collaboration is much anticipated.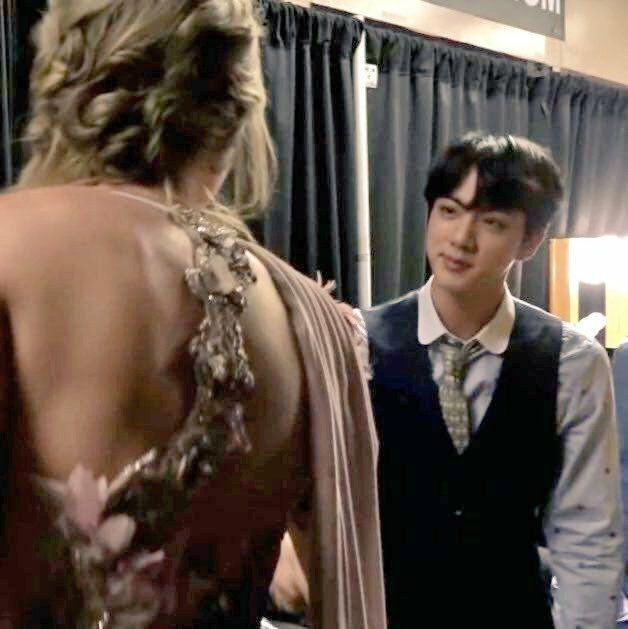 Apparently, fans of both artists have a good bonding - complementing their vocals and anticipating their collaboration - it is a dream of many!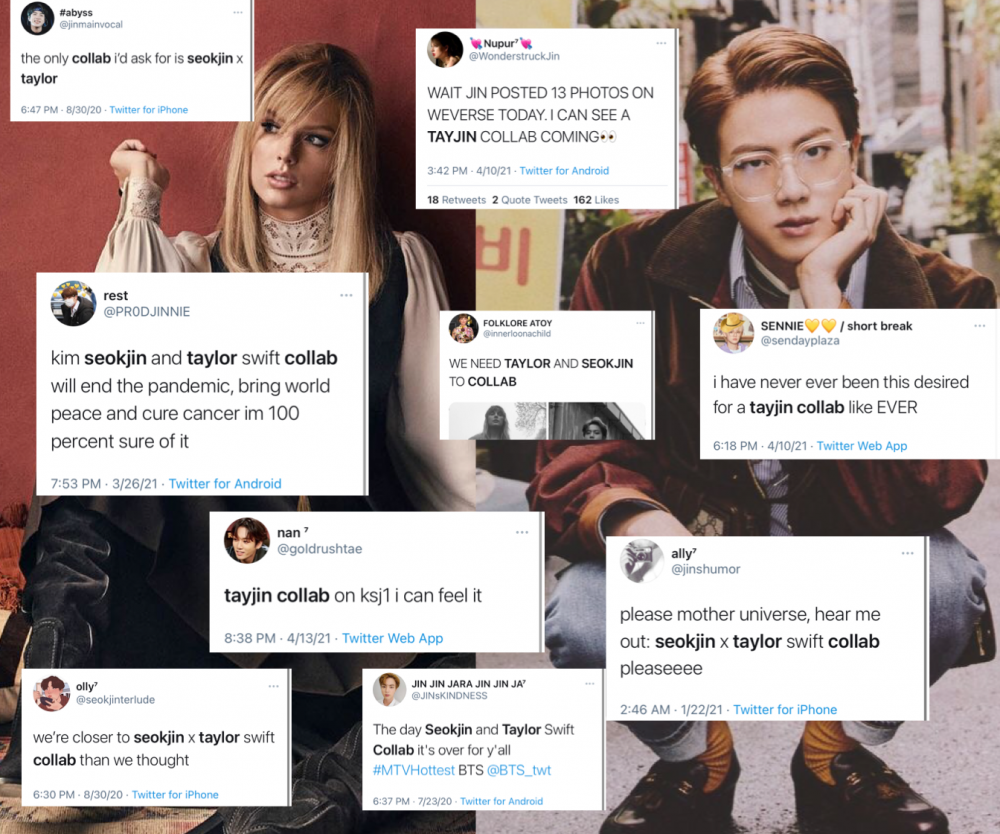 Fans even made a mashup of Taylor's and Jin's songs: "the 1" and "Abyss." It demonstrates how beautifully their unique voices compliment each other"!
Taylor and Jin both have a song called "Epiphany," which bonded their fans even more.

Both artists also have little similarities in their independent and creative personalities and even in music.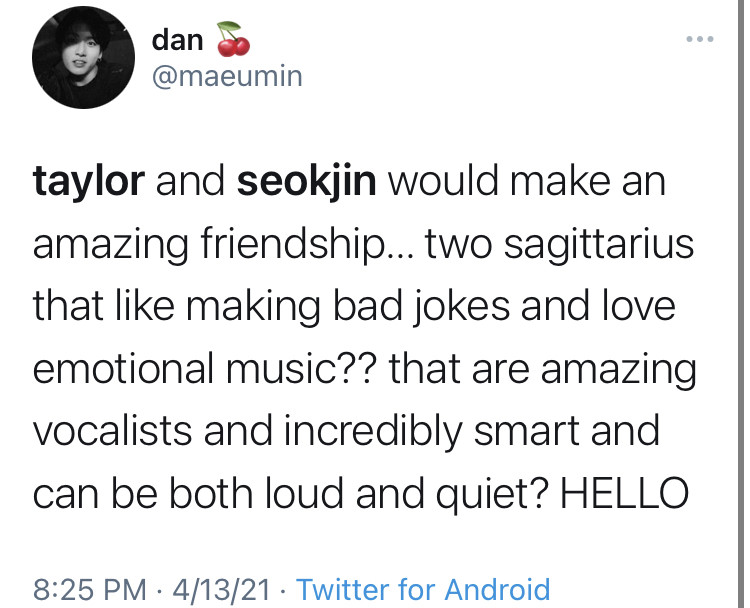 Let's hope the dream collab happens one day!