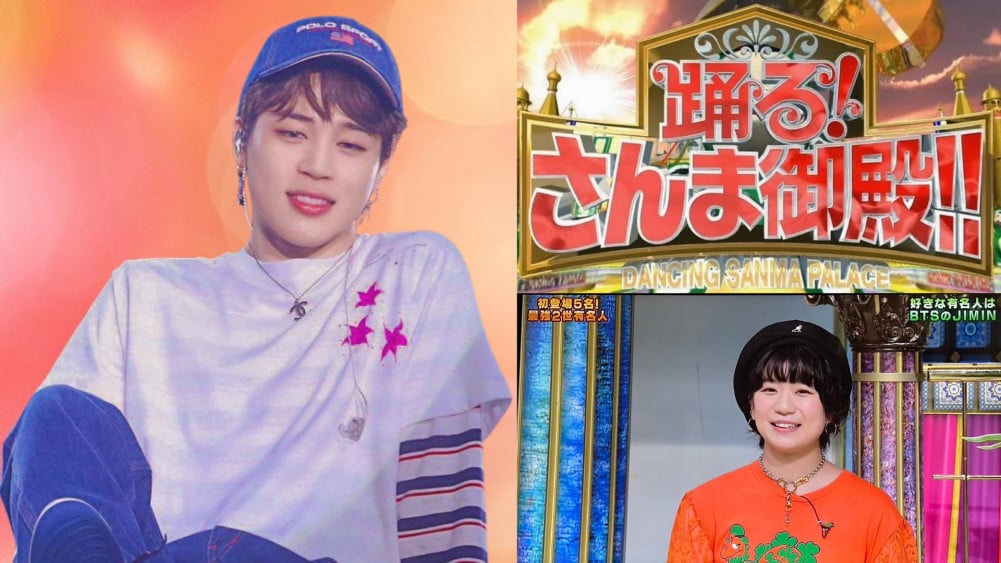 BTS's Jimin has been enjoying immense popularity in Japan. Dubbed as BTS's Recruiting Fairy, he has been attracting fans of all ages worldwide, including kids of famous celebrities.

BTS's main dancer and lead vocalist Park Jimin has been getting special affection from Japanese celebrities and public figures. Included in the list of Jimin's Love Squad in Japan are Reika Oozeki, singer Tomoya Murata, musician Kota Nishidera, and comedian and member of duo Ganbareruya, Yoshiko Nagata. Just recently, comedian, entertainer, actress, and host Kiriko Isono and singer Sho Ayanokoji of Japanese band Kishidan were added to the list. They have explicitly shown their admiration for Jimin through their SNS posts.

Even kids of famous Japanese celebrities aren't immune to BTS Jimin's charms as daughters of actor and weather forecaster, Minoru Kihara, as well as actress and former gravure idol, Chiharu Niiyama, reveal their bias as Jimin in the Japanese variety show "Dancing Sanma Palace" hosted by Sanma, a very famous and great comedian in Japan.

The variety show has a segment where children of celebrities talk about their lives. In the episode, they invited five children of celebrities in which two of them confess to being fans of Jimin -- Moa, the daughter of actress Chiharu Niyama, and Miyu, the daughter of popular actor Minoru Kihara.
In the segment, ost Sanma-san asks, "Who are you interested in?" Moa replies, "In the entertainment industry...I'm into BTS these days". The host further asks, "So, which one of them do you like?". Moa replies, "Jimin," and Miyu eagerly chimes in, "Ah, me too!". And the audience erupts into laughter.
"Dancing Sanma Palace" is a variety show hosted by very popular comedian Sanma Akashiya, known as Sanma-san, and broadcasts on Nippon TV (NTV).
Meanwhile , Japanese media KpopMonsterJP wrote about BTS Jimin's "Enchanting Princely Smile," which explodes as if he's coming out of a fairy tale and captivates the hearts of fans.
The article talks about Park Jimin surprising fans with his unrealistic and unique beauty, having a fantastic and ephemeral aura as seen in "Blood, Sweat, and Tears" and "Serendipity." It also mentions that his beauty goes very well with these out-of-this-world song concepts.
His unique beauty, as seen on one Twitter post, has become a hot topic, as well. Japanese media describes the photos as "eye-catching with his chestnut-colored hair that gently flows behind and his eyes that are as bright and beautiful as the hair" along with the "see-through shirt with a striped pattern further enhances Jimin's delicate beauty." Also, his "dark red lips make him shine more fantastically, giving him a mood like a character in a fairy tale." They further describe Jimin's photo as showing his fragility and his prince-like beauty.
It has been said that Jimin has nicknames such as "Angel" and "Fairy" because of his unique and ethereal beauty, which is always captured in photos and videos.
Japan is definitely whipped for Jimin as more celebrities and personalities of all genres and even media express their admiration for the top idol.