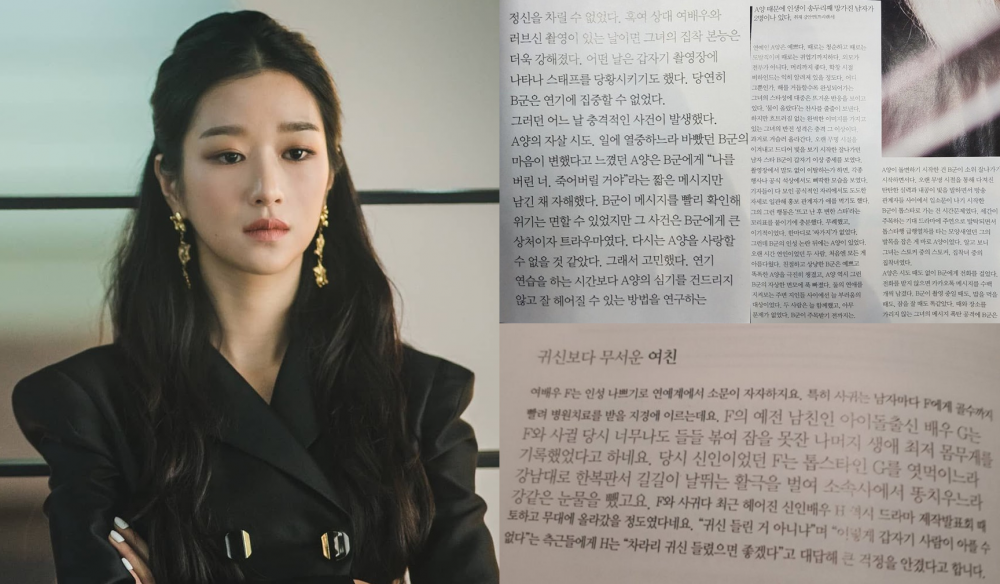 On April 13th, the 'Garo Sero Research Institute' held a YouTube live streaming in which they talked about various rumors surrounding Seo Ye Ji.
During the live broadcast on this day, reporter Kim Yong Ho introduced a few blind items that were published in the past. The first blind item talked about actress 'A' who intentionally approached producer 'C' so that she can get cast for a drama that he was producing. Actress A stalked producer C so that she can meet him 'coincidentally.' Soon, A and C began dating and A was certain she was going to be cast in the drama. However, A was not able to get a role in the drama she wanted to be in because C is not the only one making the decisions. After A lost the role, she began showing her obsessive tendencies.
When producer C is working on the drama, she would call C and tell him she had been admitted to the hospital. She would then threaten producer C that she would kill herself if he would not come to her right away. Of course, C could not concentrate on his work and began to be unstable mentally. A's obsession became more clever. A would tell a close friend to stalk C. A would only be satisfied after knowing where C was, who he met with, what he's doing. If C would lie, A would become furious.
Actress A continued to show her psychotic obsession towards C. A would throw severe fits but would be suddenly fine. As A continued her obsession and stalking towards C, decided to leave the drama production and the show had to change the entire production team.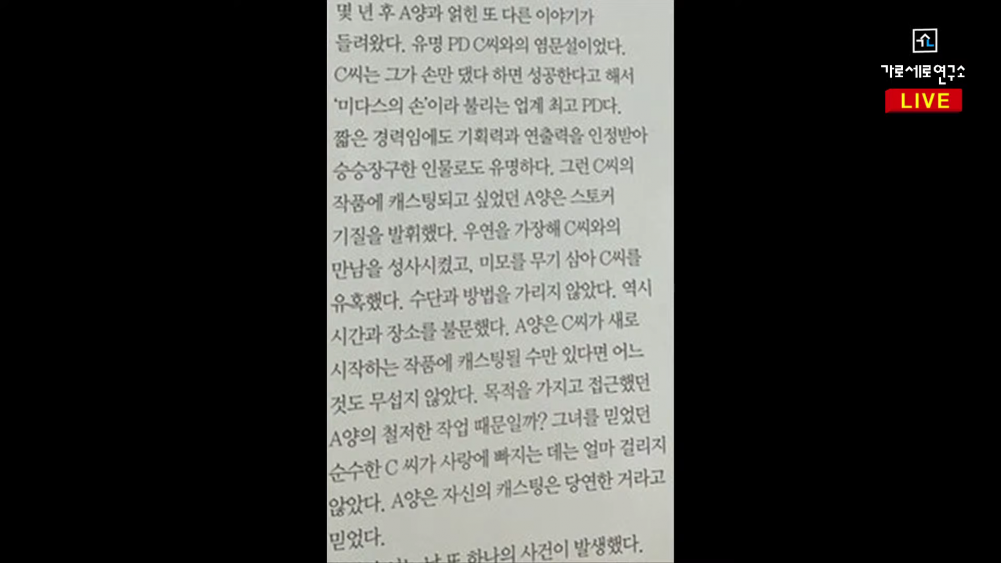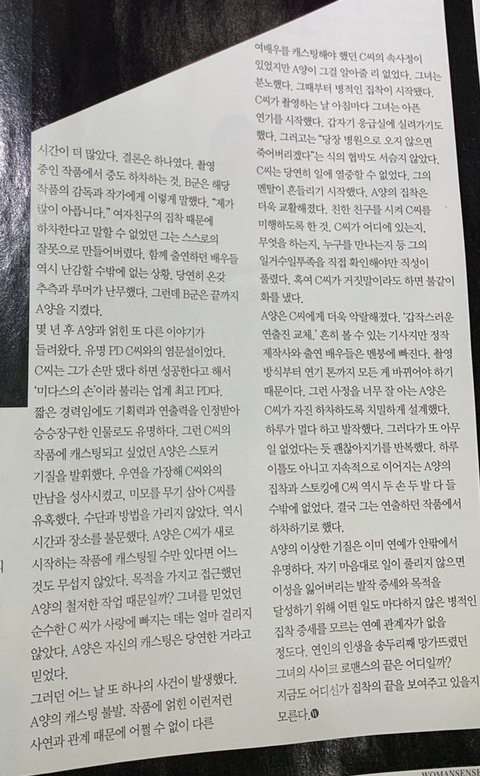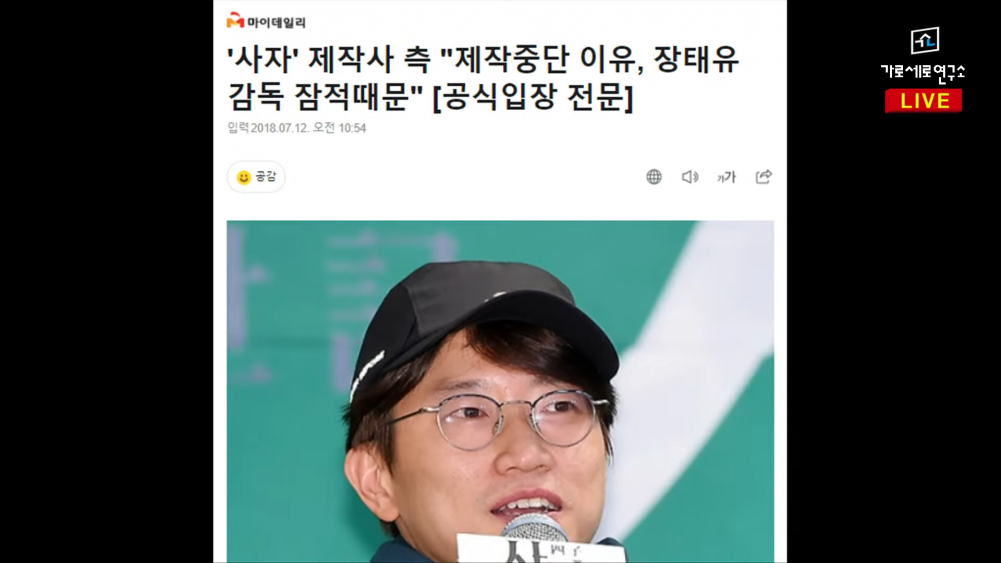 According to the YouTube channel, they alleged that actress 'A' in this blind item was Seo Ye Ji and producer 'C' was PD Jang Tae Yoo. In fact, there were articles that revealed that PD Jang Tae Yoo had suddenly dropped out of the production for the drama 'Saja.'
However, on April 14, PD Jang denied the allegations and stated he will be filing a lawsuit against those who raised these allegations.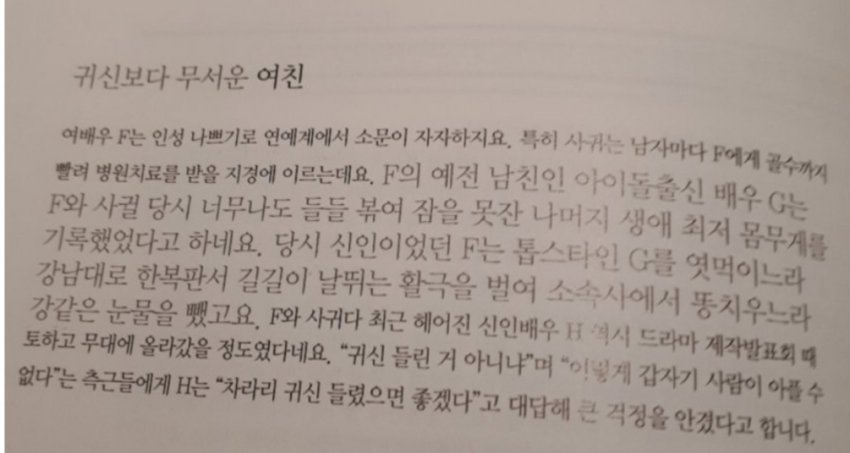 In another blind item, the writer revealed that actress 'A' had been well known to be obsessive over her boyfriend and show her psychotic tendencies. She would throw fits if things did not go her way. The Garo Sero Research Institute claimed that Seo Ye Ji has a personality that is very close to the character in the drama 'It's Okay to Not Be Okay.'
Reporter Kim Yong Ho revealed that Seo Ye Ji would mentally break her boyfriends to the point they would get physically ill.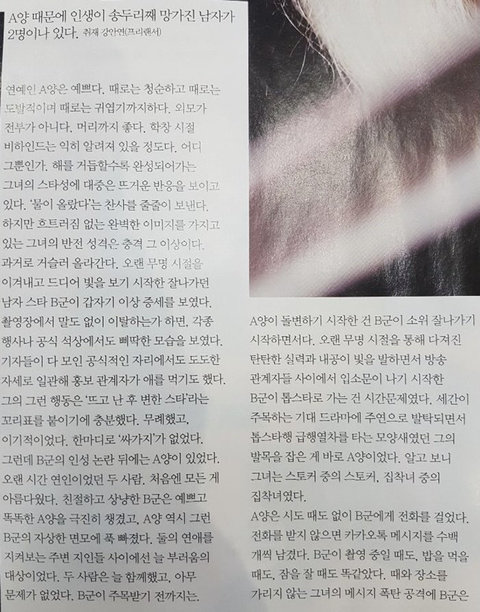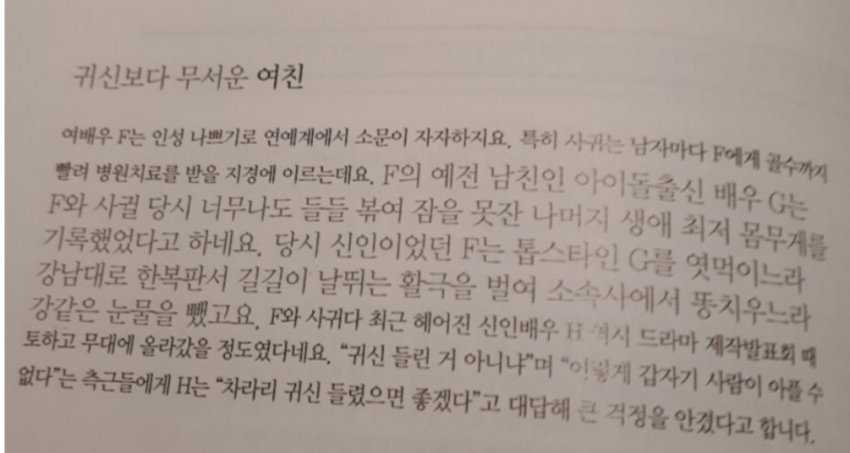 In another, blind item, there were allegations against actress 'F' who was famous for enticing every man she had dated. According to the blind item, actress 'F' would entice her boyfriends to the point the boyfriend would be willing to give their organs to her. In the blind item, famous idol turned actor 'G' suffered from insomnia because of the mental oppression caused by actress 'F'. At the time she dated G, actress F was a rookie and would attempt to cause G trouble by screaming and yelling on the streets. In addition, another rookie actor 'H' who dated actress F had also become physically ill after dating the actress that he had to even throw up before a press conference for his drama. Many acquaintances of these men worried saying, "it's like they were possessed," "They became very physically ill," some acquaintances even stated, "it would be better to be possessed by demons."
In this blind item, many are speculating that actress 'F' is Seo Ye Ji, 'G' is Yunho of TVXQ, and 'H' is Kim Jung Hyun.