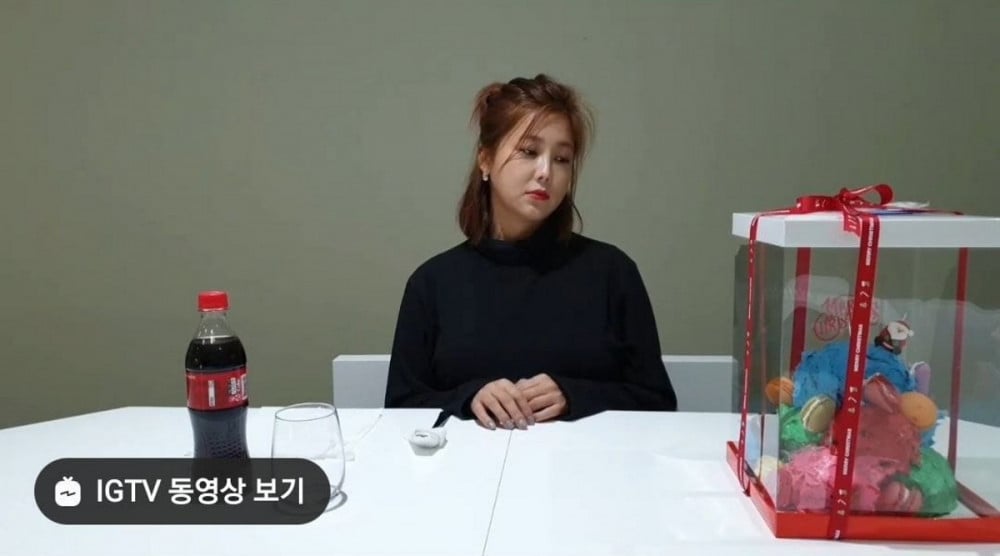 Singer Solbi apologized for selling a moldy cake from her bakery.

Following her cake plagiarism controversy, Solbi continued to bake and sell cakes from her bakery, and on March 1, an alleged customer posted a cake she bought for her mother-in-law's birthday. According to the customer, the cake tasted off, and when they cut it open, her family was horrified to find that it was full of mold.

The customer's elderly mother-in-law, her 7-year-old daughter, and her 13-month-old baby had all eaten a piece of the cake, and they threw up just in case. When the customer returned to the bakery, they only were offered a few tens of dollars in compensation, but after an official meeting, they were given $2000 USD in compensation of mostly vouchers.

Management explained the cafe was going through financial difficulties and later posted an apology on social media. The apology explained staff had mixed up a display cake and a for-sale cake, but the customer questioned why they were being kept in the same case as the other cakes.

Solbi has also personally apologized for the mistake. Though she does bake the cakes and her name is used to promote the cafe, it's unclear as to whether she oversees the daily management of the cafe itself.

What are your thoughts on the issue?