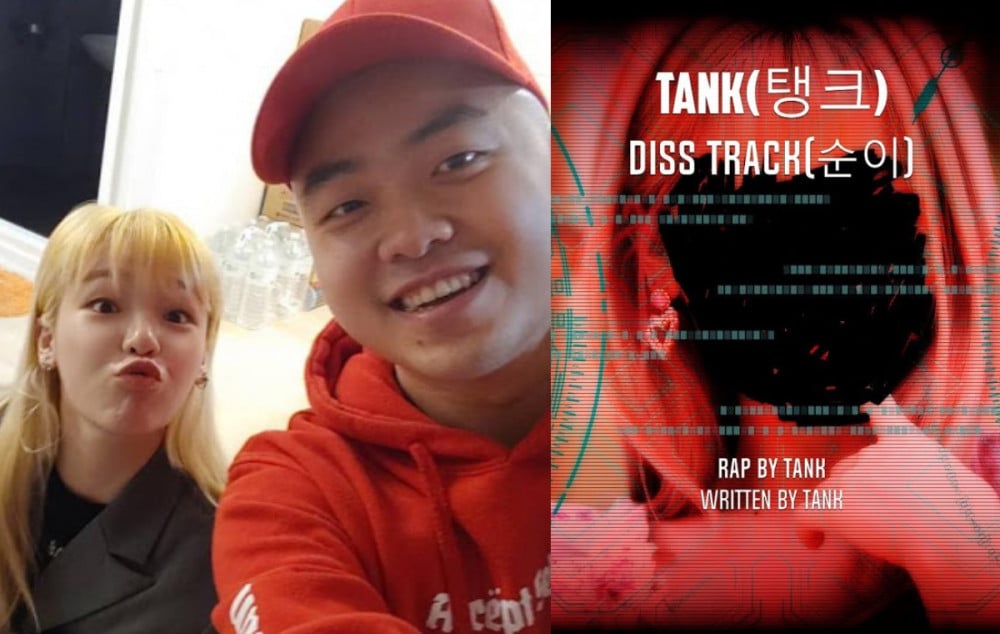 Rapper Tank has made threats against Oh My Girl's Seunghee once again.

In a new upload on YouTube, Tank has made more threats against Seunghee and Oh My Girl. He stated, "You can't sue me. You totally lied about suing me and only ended up sending a certification of content. It requested me to take down photos you were tagged in. If you want to make a criminal lawsuit out of this, it'll take you a year and a half. In that time, your girl group's image will only become that of someone who committed crimes."

The producer and rapper then claimed Seunghee was the one who had confessed her love to him and sent multiple videos and photos of herself. He continued, "You have told me too much already. You should leave the group now and go back to your hometown to open a dakgalbi business. Then maybe I'll let your team off the hook. You don't have much time left. You can't sue me. If you sue me, you won't win. I have 3 years of medical records of mental health therapy."

Tank (Ahn Jin Woong) previously released a diss track alleging Seunghee was someone who deceives her fans and cheats on her boyfriends, and WM Entertainment followed up by stating the claims were baseless. The label further stated the rapper had become obsessed with the Oh My Girl member after she saved him from an alleged suicide attempt, and one of Seunghee's past classmates spoke up on her behalf, alleging she had suffered through his obsessive behavior in the past as well. WM Entertainment most recently filed a lawsuit against Tank for defamation and slander.

What are your thoughts on Tank's allegations?