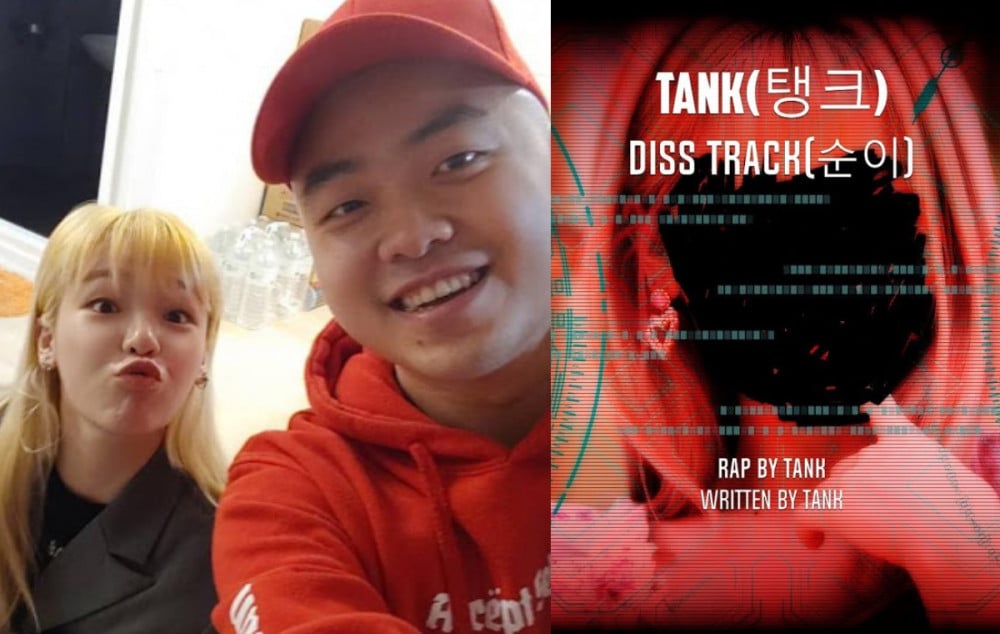 Musical actress 'A' wrote in support of Oh My Girl's Seunghee after Tank's diss track.

Tank (Ahn Jin Woong) previously released a diss track alleging Seunghee was someone who deceives her fans and cheats on her boyfriends, and WM Entertainment followed up by stating the claims were baseless. The label further stated the rapper had become obsessed with the Oh My Girl member after she saved him from an alleged suicide attempt.

On March 9, 'A', who was a former classmate of Seunghee in high school, shared her own experience with Tank on Instagram. According to 'A', she was introduced to Tank through someone she was dating in high school. When she and her boyfriend broke up, Tank supported her, gave her advice, and began contacting her often. When Tank asked her out and attempted to make a move, 'A' rejected him and eventually distanced herself from him because he continued his advances towards her after the fact.

In November of the same year, Tank released his album 'As a Singer', and in track 5, he included a message to 'A' by referring to her name. In the lyrics, the rapper rapped about what he did to her, and according to 'A,' she felt fearful and taken aback.

'A' concluded that she relates to Seunghee because of this experience and hopes her story will help the Oh My Girl member's situation.

What are your thoughts on the post by 'A'?