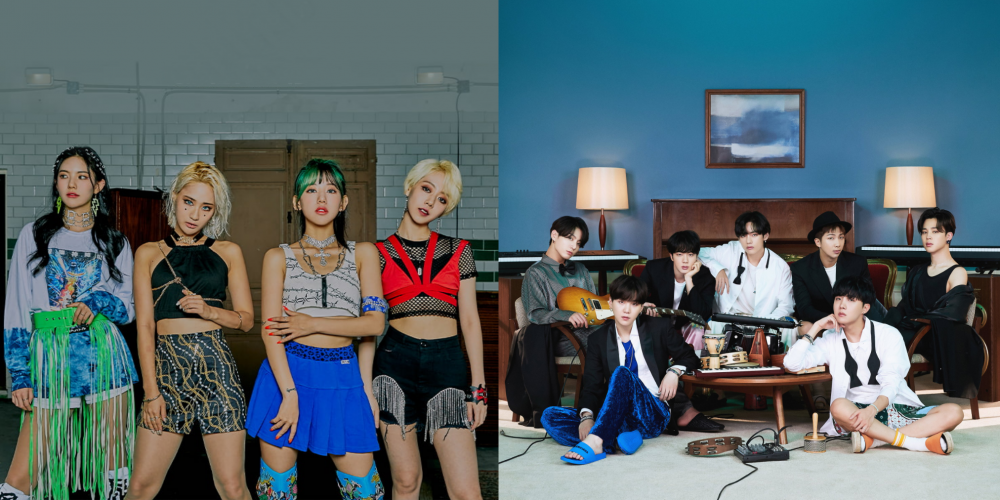 방! 카인드! Hello, this is GIRLKIND_BTS!


Did you know that GIRLKIND and BTS have many things in common? Me being an Army and Fanforce, I notice these similarities a lot. For this reason, I have separated some very interesting curiosities between them.

Check out below 10 curiosities between GIRLKIND and BTS:
1. BTS is the role model of GIRLKIND!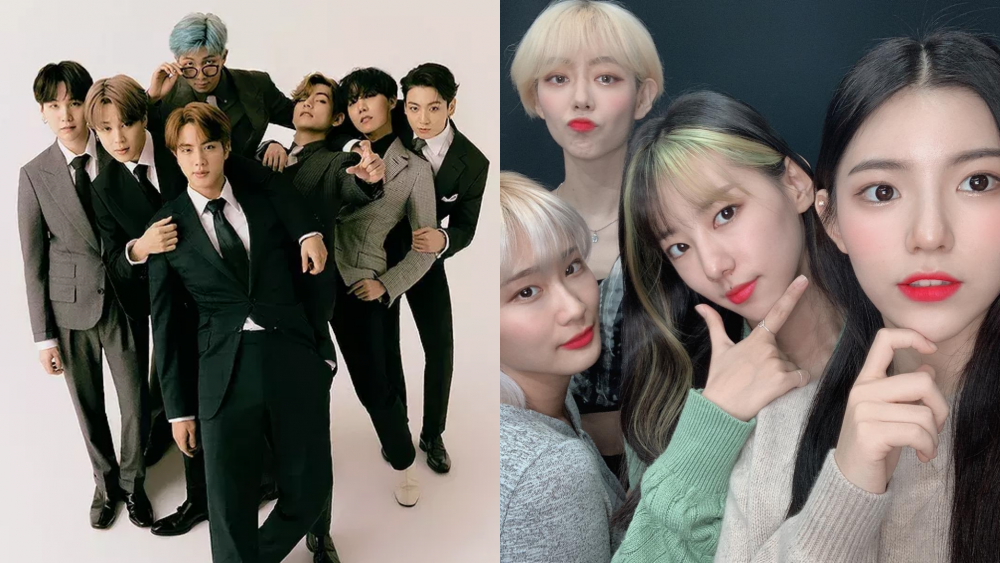 When asked who their role model is, the girls replied that GIRLKIND has the BTS group as model and inspiration:
Sun J : "Bangtan Sonyeondan sunbaenim are our role models. Performing, singing songs… they are sunbaenims that I admire a lot."
Xeheun: "Bangtan Sonyeondan sunbaenim."

GIRLKIND really admires their sunbaes!

2. 'FANCI' and 'ON' have the same choreographers!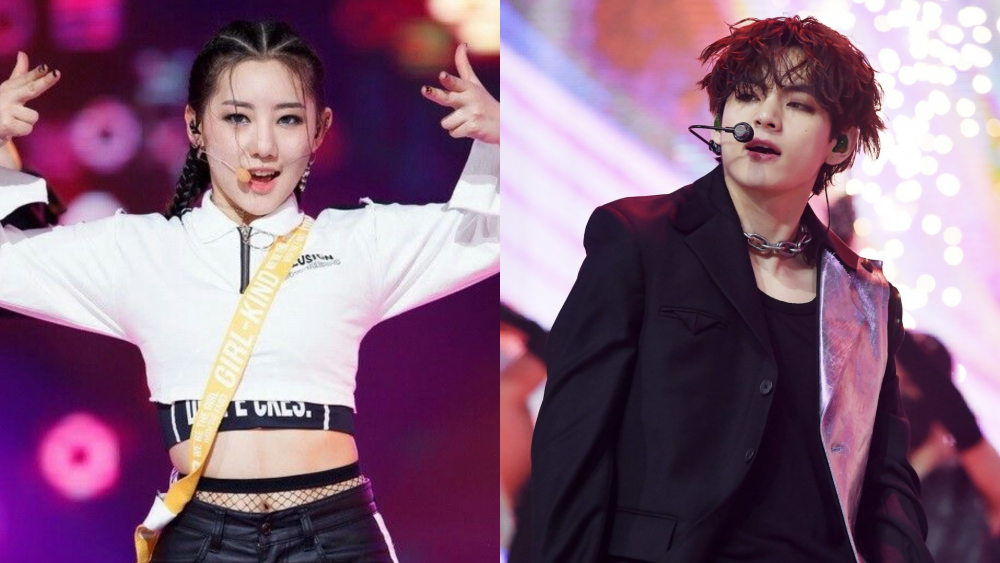 Some of BTS' 'ON' choreographers was GIRLKIND's 'FANCI' choreographers!

GIRLKIND's 'FANCI' choreography was created by Ra Choi (producer / GIRLKIND manager) along with a dance team that working at BigHit, and some of the members of that team are BTS' 'ON' choreographers.

On a Instagram post, Ra Choi thanked the dancers of the BigHit dance team, @exist.doo (Big Hit choreographer and dancer)and @bangster277(BigHit Performance Director), who helped him with the 'FANCI' choreography.

3. BTS liked Xeheun's Tik Tok video!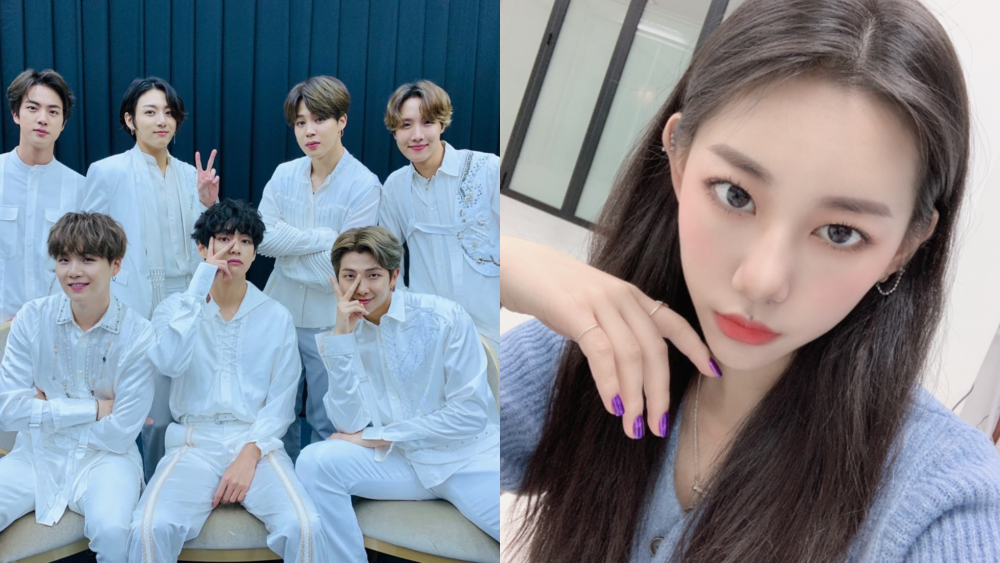 A few hours after Xeheun uploaded a Tik Tok video dancing 'Dynamite'... BTS liked!


There are many cute and funny comments like "Jimin has a new crush now" and others saying that j-hope, RM or Jimin who liked the video. Anyway, Xeheun is a big fan of BTS, so she is happy that it happened.

(And I'm happy because this was the first interaction between GIRLKIND and BTS!!!)

(Check out Xeheun's Tik Tok video)

4. GIRLKIND learned the 'ON' choreography in just 5 hours!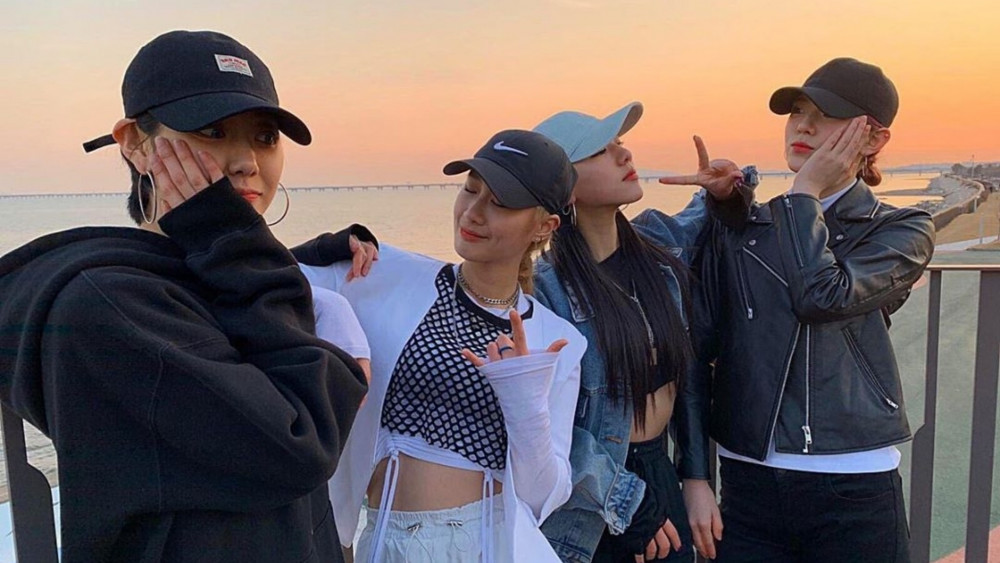 That's right! GIRLKIND learned the BTS' 'ON' choreography in just 5 hours! And they were the fastest girlgroup to do a dance cover for this song after its MV release.
There is no doubt that they are very talented in dance, but the 'ON' choreography is really very difficult, BTS members themselves said they took a long time to learn.

The girls are really incredible!
(Check out dance videos: short version and full version)


5. Jimin and Xeheun got tattoos in the same places on the body!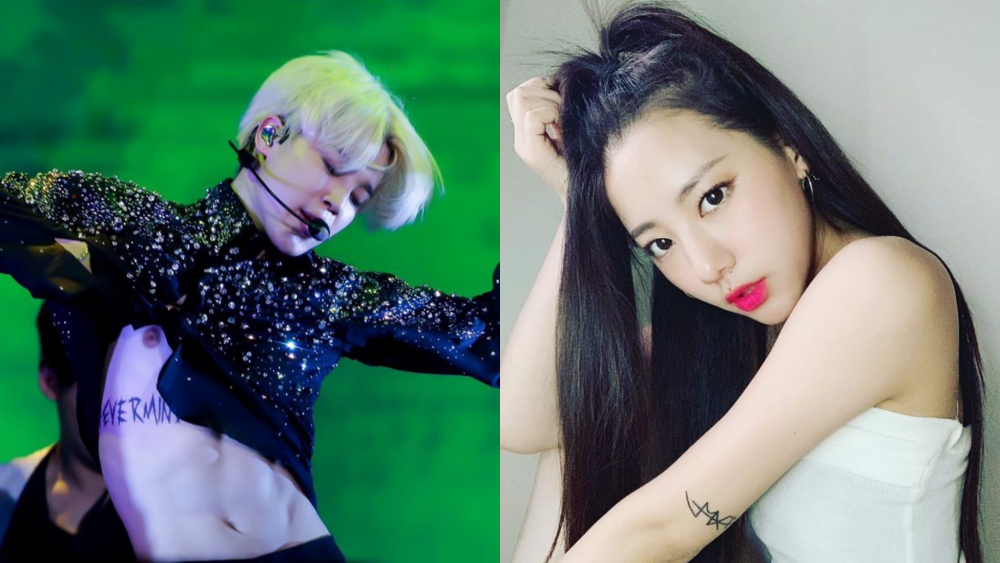 In addition to "NEVERMIND" that we all already know, Jimin has a tattoo on the back of his arm, which coincidentally is the same place where Xeheun tattooed a code that she herself created. And while Jimin has a "13" tattooed on his wrist, Xeheun has a tattoo in the same direction, written "eternally", but it is above the wrist.
6. Jikang and Jungkook did Taekwondo when they were youngers!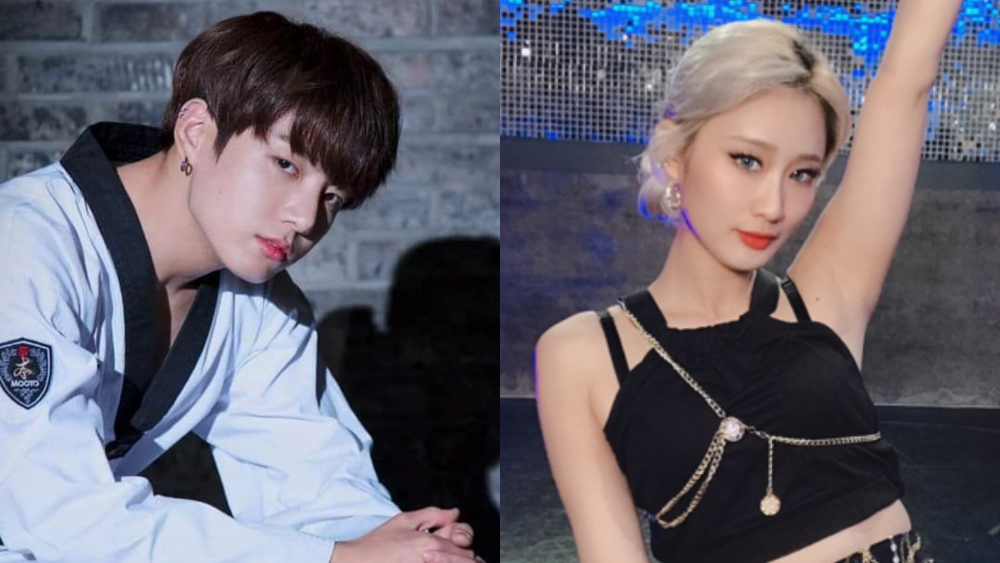 Taekwondo kicking is one of Jikang's special talents. When she was little, she was influenced by her father who was a Taekwondo instructor. And she participated in a Taekwondo Sparring competition.


As for Jungkook, he's a black belt! We could see how talented he is through his alternative story in the game "BTS WORLD".
The JKs are really talented, isn't?
7. They recorded videos in Saipan in the same year!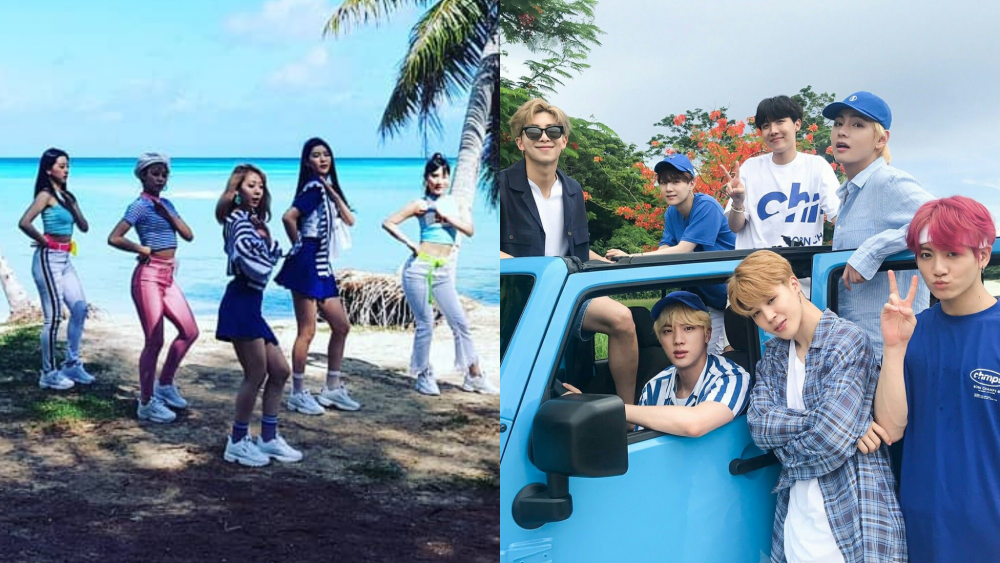 In 2018, GIRLKIND recorded 'S.O.R.R.Y' MV in Saipan, the same place and year that BTS recorded one of their 'Summer Package'.
This is a big coincidence...
(Check out this fanmade and see how the are same concepts)
8. Medic Jin and Jungkook are Ariana Grande and Justin Bieber fans!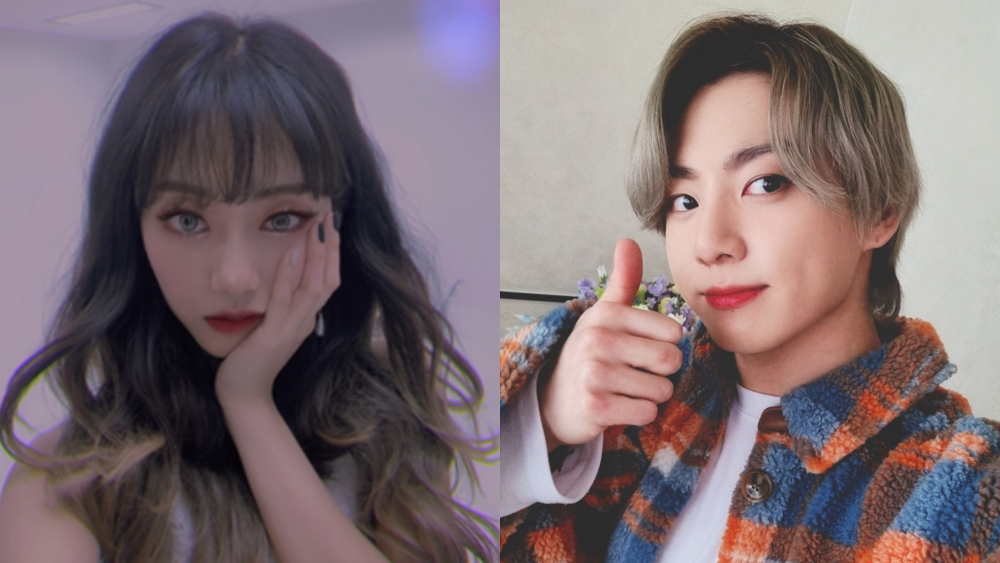 The main vocalists, Medic Jin and Jungkook, have already declared themselves to be big fans of Ariana Grande! This duo has powerful vocals, imagine a collab of them with Ariana? It would be incredible!

And even though MJ has not confirmed that she is a Justin Bieber fan, she loves singing and listening to his songs as well as JK who is a huge Bieber fan.
9. A BTS songwriter worked with GIRLKIND XJR!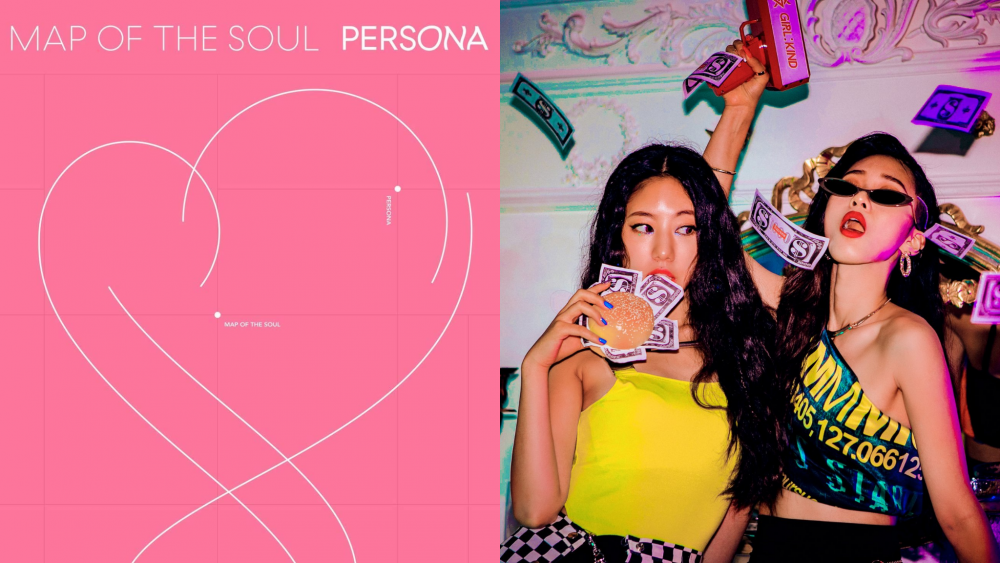 Krysta Youngs, one of the 'HOME' songwriters on BTS' 'MAP OF THE SOUL: PERSONA' album also helped with the composition of 'MONEY TALK' of the GIRLKIND XJR's mini-album 'Life Is Diamond', GIRLKIND's unit composed by members Xeheun and JK.

This is not the first time that someone who has worked with BTS has also worked with GIRLKIND.

10. Sun J and Jungkook studied at the same school!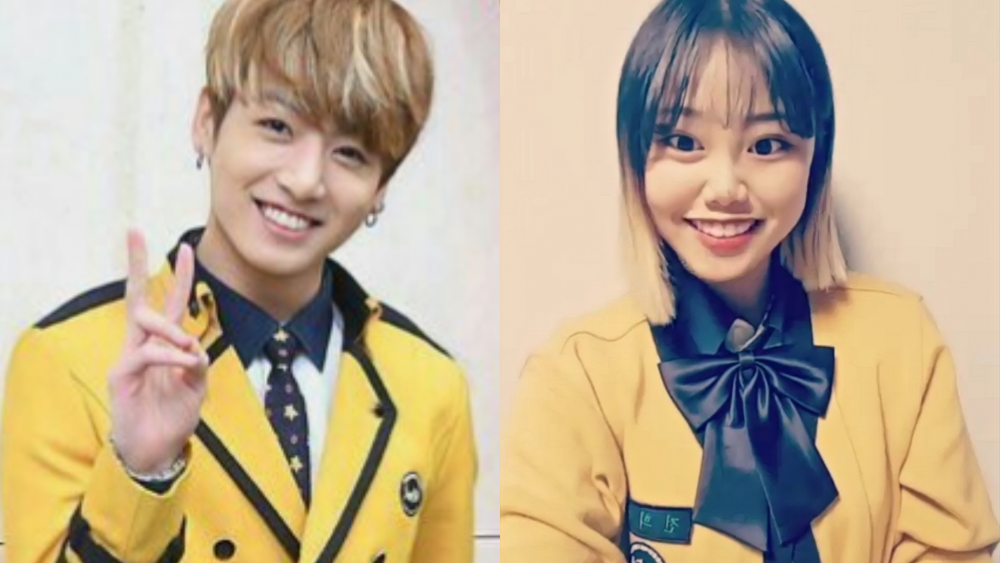 Sun J and Jungkook studied at 'Seoul School Of Performing Arts (SOPA)'.
Jungkook formed in 2017 and Heesun probably formed in early 2020.
What curiosity do you think most interesting?

Thank you for check my article!
And if you like GIRLKIND and BTS please follow me on social accounts: