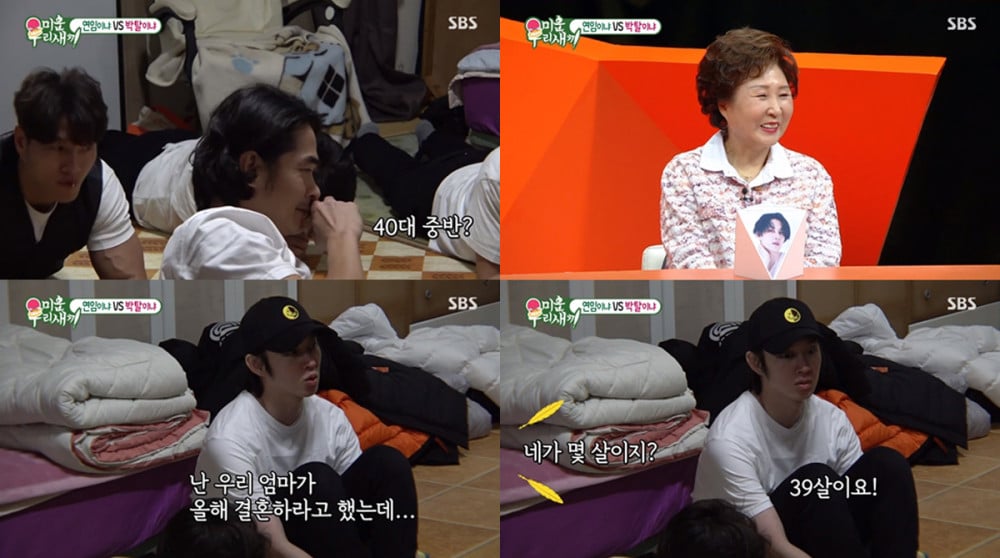 On the February 21 broadcast of SBS's 'My Little Old Boy', the cast members headed off on a winter trip together.
After a fun meat-grilling party outdoors, the cast members gathered around and played Yutnori (traditional New Year game), chatted, and got ready for bed. In the evening, Super Junior's Heechul asked his fellow maknae-member Bae Jung Nam, "When do you want to get married?" Bae Jung Nam replied, "Probably in my mid-forties."
Here, Heechul said, "I am 39-years old (in Korean age) this year. My mother wants me to get married this year..."
While Heechul's mother smiled watching from the 'My Little Old Boy' studio, Heechul then turned to Kim Jun Ho and Tak Jae Hoon. "I mean obviously getting married and living with your spouse is happiness, but what do you guys think is the best thing about being alone?"
Tak Jae Hoon answered, "That would be getting to go out and come back home on your own schedule." The cast members then all seemed rather downcast, seeing that they were a room full(?) of men who are well past the age of marriage (as this is the whole premise of 'My Little Old Boy') and some of them (Kim Jun Ho, Tak Jae Hoon, Lee Sang Min) are divorced single men.