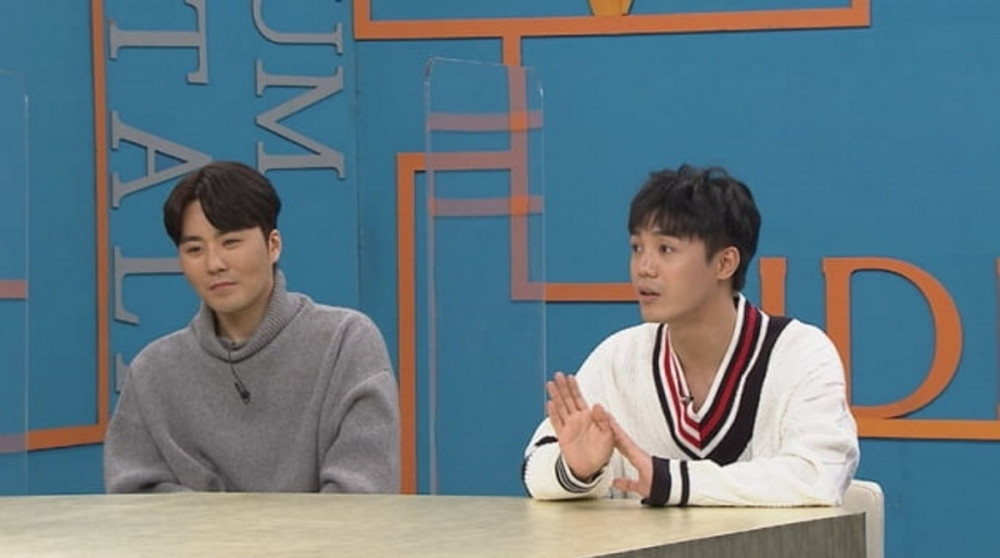 Singer Eru revealed he was surprised when a young woman picked up MBLAQ Mir's phone.

On February 16, the two singers featured as guests on 'Video Star', and Mir expressed, "There's someone I really wanted to see. 'Video Star' is my bridge. I always see someone I missed on the show. Today it's Eru next to me." He added, "I'm not good at contacting people. I'm grateful to those who contact me when I'm in trouble. Eru took care of me a lot, but I couldn't repay him. I was worried when I got the call to appear as a guest, and I came on because I heard Eru would be appearing."

However, Eru then said, "I called Mir to check up on him, and a woman answered. It was a young woman. I was so surprised I hung up," joking, "I was surprised to hear a woman's voice for the first time in so long." He continued, "I looked up his social media, but there were no pictures of a woman. I thought he'd tell me if he changed his number. I called again, but it was a woman again. I asked if it was Mir's phone, and she said no. I felt betrayed."

Mir responded, "I always tell Eru when I change my number."

Did you know Eru and Mir were such good friends?