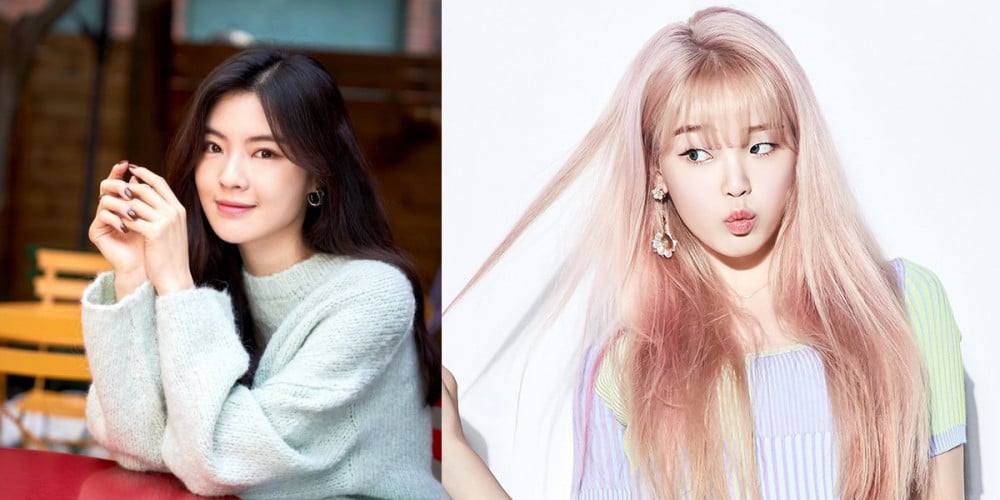 On February 9, actress Lee Sun Bin took part in an interview in light of the upcoming theatrical premiere of her newest action comedy, 'Mission Possible'!
The film will mark Lee Sun Bin's first big-screen lead role debut. Also starring Kim Young Kwang, 'Mission Possible' is expected to premiere in Korea on February 17.
In the film, Kim Young Kwang's character is a die-hard fan of Red Velvet. Lee Sun Bin was then asked if she was a fan of any idols in particular. She answered, "There are a lot of idols I am a fan of, and there are others that I found recently. I absolutely love Oh My Girl. Of the members, Seunghee is my favorite. I find her so lovable and I'm a huge fan. Sometimes I save things I see on SNS, and about 70% of those things are Seunghee."
Lee Sun Bin continued, "She is just so lovable. She has her own, confident style of cuteness. I watch her videos multiple times. How can there be someone so lovable? I want to own her as a figure. She's so outgoing, and expressive, and also very sensible. She's also very pretty on stage."
What about new idol groups she's discovered lately? "One group I thought was really pretty these days is called aespa, a new group. They are so youthful and bright and refreshing, and pretty," the actress remarked.

Who knew Lee Sun Bin was such a big girl group fan!