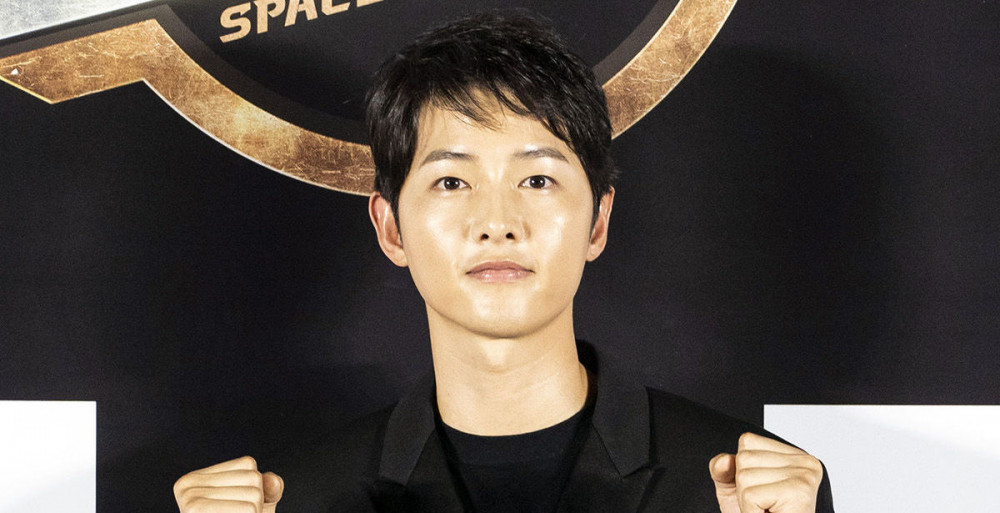 Last weekend, in light of the premiere of the blockbuster sci-fi film 'Space Sweepers' on Netflix, the production's lead cast members took part in an online press conference to discuss their experiences working on the project.
During the press conference, actor Song Joong Ki garnered attention by describing his character, Tae Ho, as, "When I first thought of Tae Ho, I thought that he was a person who'd given up on himself. Tae Ho reminded me of the Song Joong Ki of back then."
After the press conference aired, various media outlets suspected that Song Joong Ki was referring to his life immediately after his divorce with Song Hye Jyo. Filming for 'Space Sweepers' actually took place in the latter half of 2019.
Now, Song Joong Ki's side has stepped up to clarify the various speculations around his comment. On February 9, Song Joong Ki relayed, "It's true. At that time, I felt that Tae Ho was in a similar place as me. Exactly that phrase, 'given up'."
He then continued, "I would like to go into more detail, but it is a personal, private matter for me also, and so I will leave it as a canvas with a lot of white space."
Finally, Song Joong Ki also relayed, "If there are talks of a sequel to 'Space Sweepers', I would very much like to participate. If any such plans are being formulated, please get in touch with me."