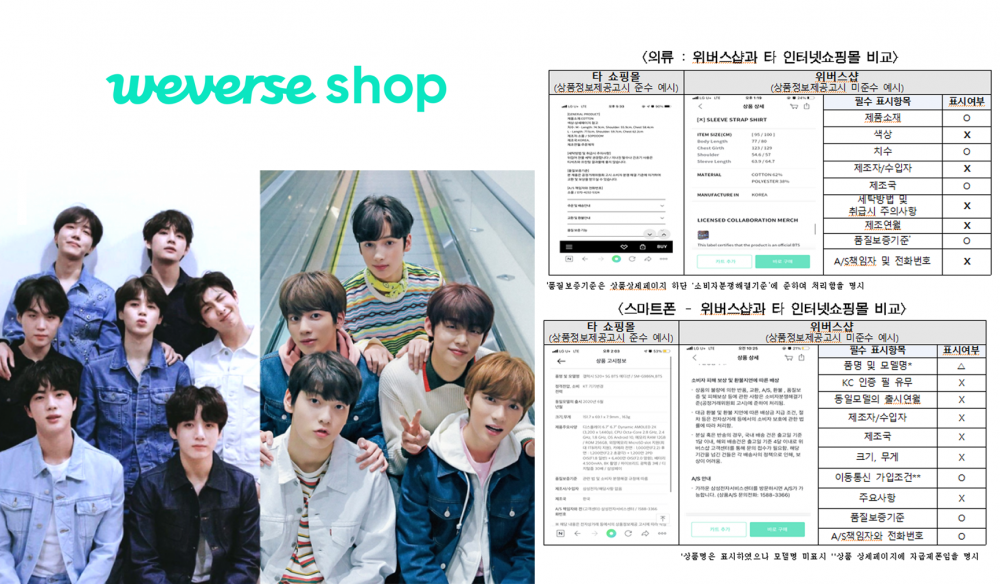 It has been confirmed that the Seoul Metropolitan Government has investigated Big Hit Entertainment regarding its 'Weverse Shop.'

On February 3rd, the Seoul Metropolitan Government warned the company that there have been a series of consumer complaints and damages related to the 'Weverse Shop,' which sells planned products and merchandise to fans of famous idol groups. Weverse Shop exclusively sells albums, various goods, and concert tickets of Big Hit Entertainment's singers such as BTS and TXT.

According to the Seoul Metropolitan Government's e-commerce center, 137 consumer complaints related to Weverse Shop were reported from May of last year to the end of last month. Types of complaints include product defects (41.7%), returns and refunds, and delivery delays (13.6%).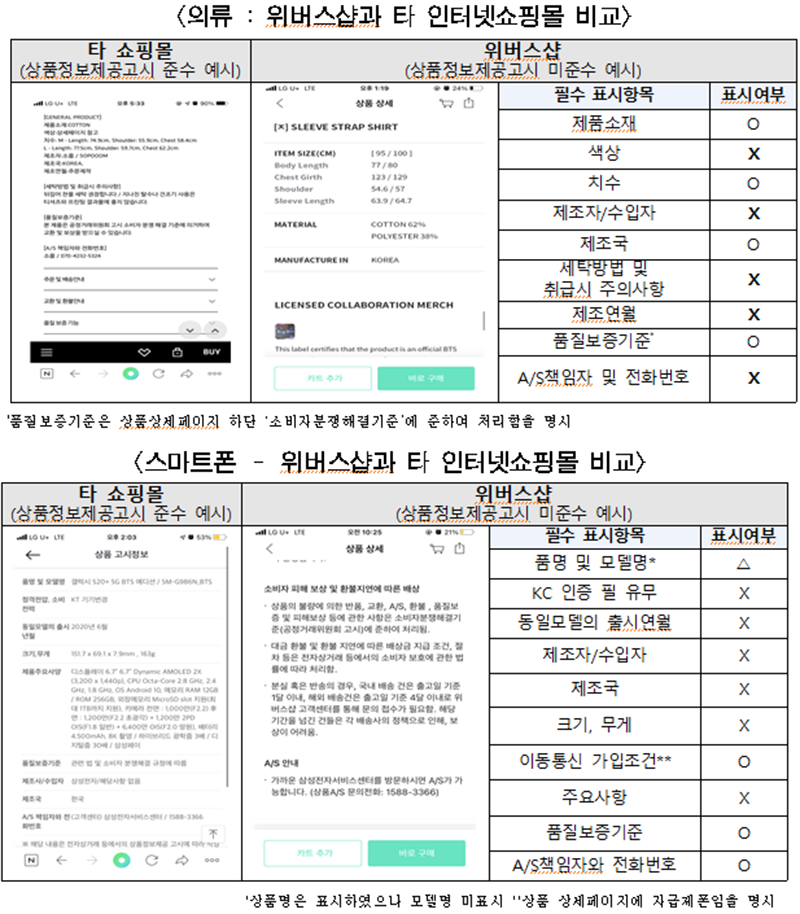 According to a city investigation, Weverse Shop did not even display the most basic product information, such as manufacturers and importers, which are mandatory under related laws. In clothing items, precautions for color, manufacturing year, laundry method, and handling, A/S manager and phone number were omitted, while in the mobile app, model name, year of release of the same model, manufacturing country, size, weight, and KC certification were omitted as well.
A city official pointed out, "We are handling it according to the procedure, but there are already 30 new complaints related to the Weverse Shop in the new year."

According to the confirmation, all complaints about online shops selling idol goods remain related only to Weverse Shop. In the past, eight other online shopping malls for idol goods have also been ordered to correct their listings, and all have been resolved.

a Big Hit Entertainment official told Yonhap News, "We apologize to the consumers who have been inconvenienced. Since the launch of Weverse Shop in 2019, we have been continuously making efforts to improve customer service. We are actively taking action on the complaints received."
Users of Weverse Shop are responding by saying, "They finally respond after the Seoul Metropolitan Government steps in," "Finally, please come to your senses," "I can't believe they said they're trying, doesn't seem like they made any improvements so far," and "Do they even care about the consumers?"