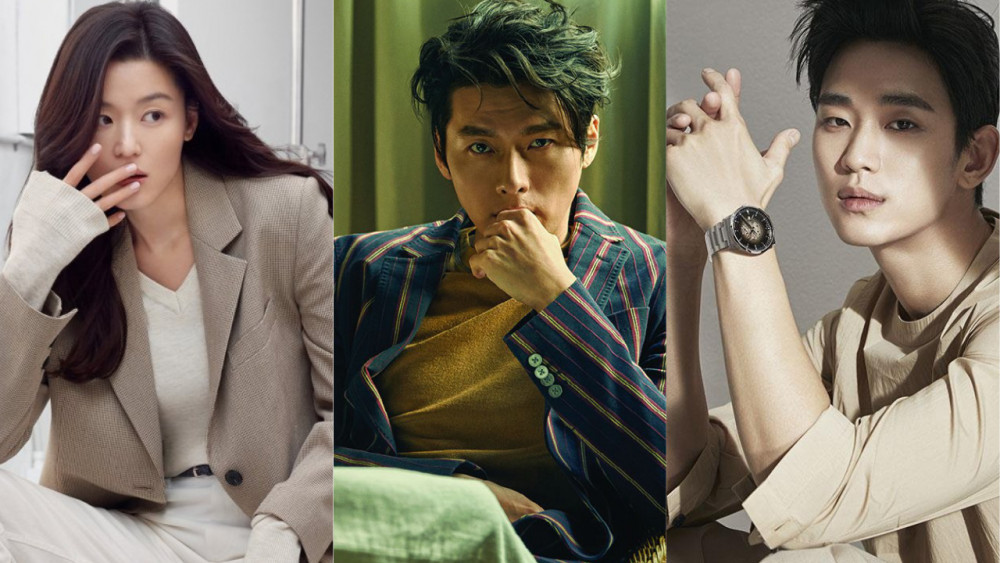 The Korean entertainment industry is a powerhouse of talent. According to the current state of events, if the global film and TV industry were a cell, South Korea might as well be the mitochondria. With the Korean industry, film and television are given equal importance. However, movies tend to stand out just a little bit more. After all, it is the big screen. Some of our favorite K-Drama actors have some incredible achievements under their belt when it comes to films and some even started out with movies. Here are 6 K-Drama actors who have made waves on the big screen.
Hyun Bin isn't a top Hallyu star for nothing. The actor has been in over 12 super-hit movies and is currently filming a sequel for one of his most popular films, 'Confidential Assignment.' Regardless of whether it's the small screen or big, Hyun Bin shines regardless!
One of actor Lee Jun Ki's breakthrough roles was in the film 'The King and the Clown,' where he played the intricate character of Gong Gil. Not only did it shoot him to fame among audiences but also among critics who highly praised his talent from the get-go.
Jun Ji Hyun is easily one of the most graceful and talented actors in the industry. Her debut film was called 'White Valentine' and was released in 1999. Ever since, the trajectory of her career stayed on a perpetual high, delivering hits after hits.
If power were to be personified as a woman, she would be Kim Hye Soo. The actress has over 35 movies under her belt, and she has been brilliant in every one of them. Her latest film, 'The Day I Died: Unclosed Case,' was highly critically acclaimed while also being commercially successful.
Bae Doona is the epitome of versatility. The actress chooses her projects very carefully and they're always the biggest hits. Her filmography is incredible and features varied genres. This year, she will be appearing in the film 'Broker' by director Hirokazu Koreeda.
Kim Soo Hyun rules over hearts, whether it be on the small or big screen and especially when the two cross-over. His filmography needs no introduction, for he is already hailed worldwide as the representative Hallyu top star.