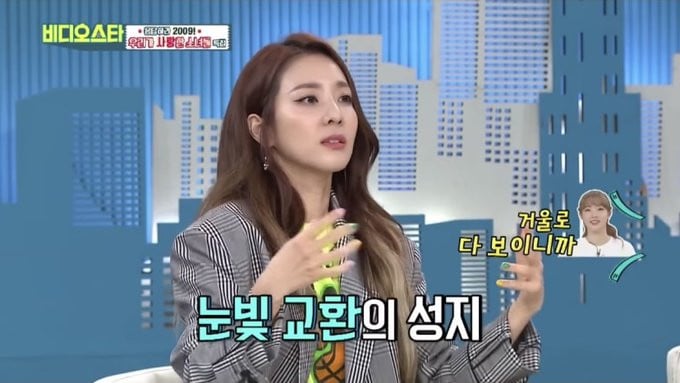 Netizens think it must be hard for K-Pop idols not to be in a relationship.

On January 16th, a post titled "It must be hard to find an idol who is not in a relationship" made its way around the web, landing on a trending page of different popular online communities. The original post reads,
"I was watching this clip and they say hallways of waiting rooms in broadcast stations and areas near the water dispenser are popular places to spot couples. And don't forget the finale of music shows where everyone comes up on a stage. I kind of get it because they are all attractive people. Oh and apparently there are different levels of secret dating. Rookie and not-so-affluent idols go hiking at an awkward time when no one is really around and share fried chicken or sth. And if they get a car, they would date in a car, and then if they get to move out from their dorm and buy their own home, they would visit each other's home. And Jenyer added there are secluded cafes in Cheongdam and Nonhyun area which are also popular spots for couples. It's hilarious they share things in a third-person perspective as if it's not their own anecdotes lol."
Netizens commented: "I think it's naive if you'd think they would not date anyone"

"Am I the only one who is really curious about these couples? I'd kill to know who my idol is dating"

"lol, This is old. They can't do this due to Covid-19"

"This type of talks only come from 2nd generation idols lol"

"Well, even I'm in a relationship so I'm not surprised at all"

"I didn't want to know..."

"As long as they keep their relationship off social media, good for them"