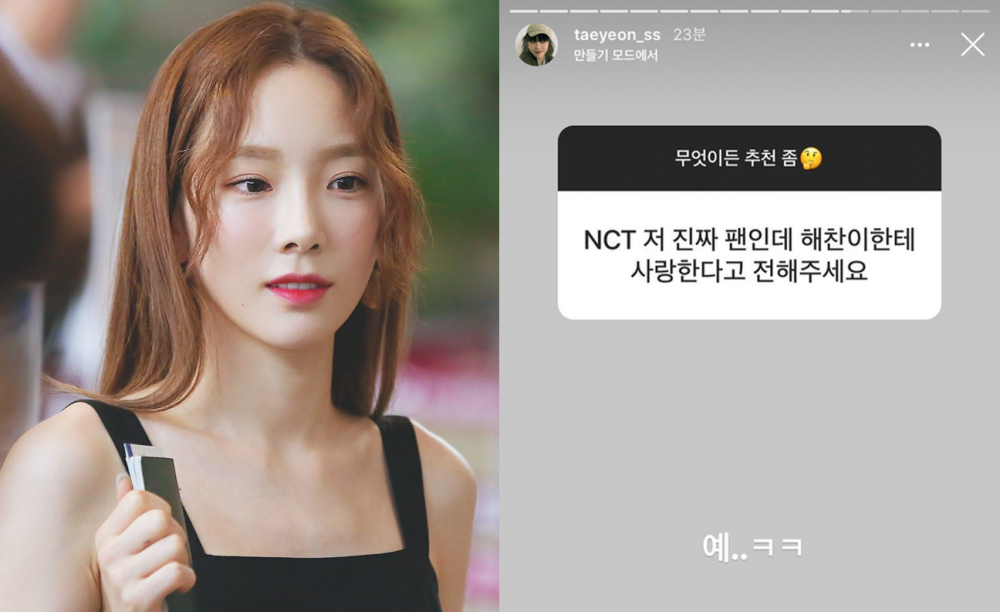 Fans have been responding to a recent interaction between Taeyeon and her fans on Instagram.
On January 4th, Taeyeon uploaded an Instagram story asking her fans to recommend her anything. Fans quickly replied to her request and recommended various things starting from new dramas to games and even snacks for Taeyeon to try. Taeyeon kindly replied to some of the recommendations and communicated with her fans.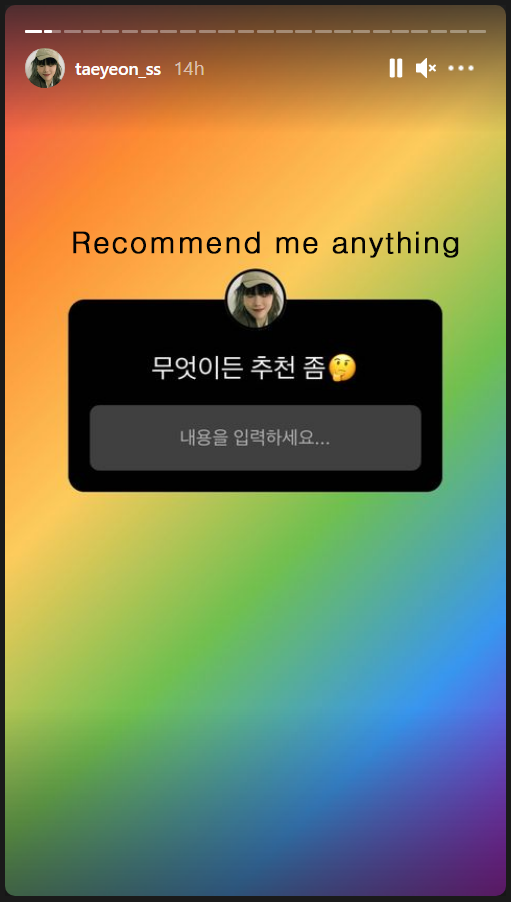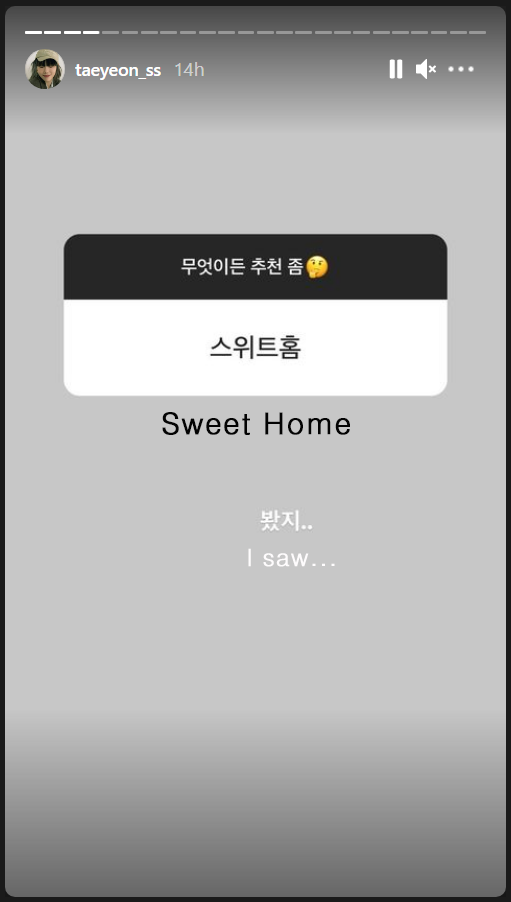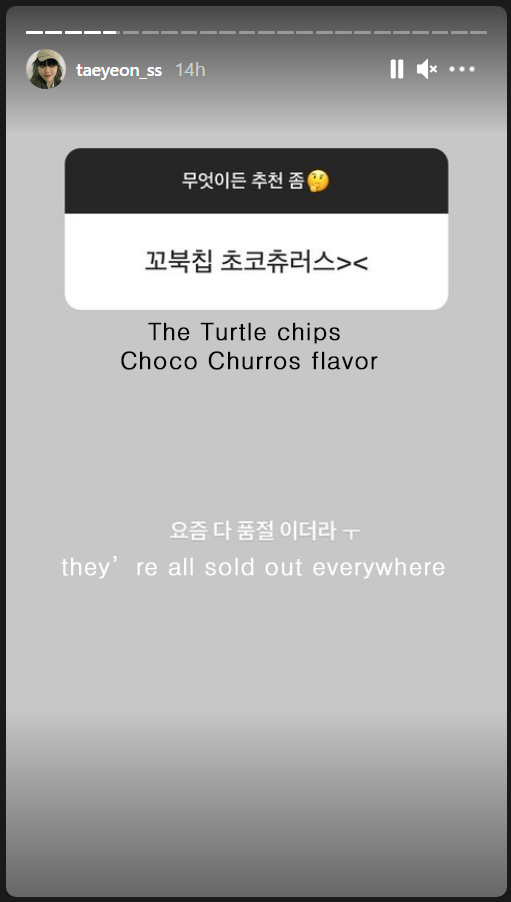 But some fans were agitated when one NCT fan asked Taeyeon to relay a message to Haechan. In the recommendation box, the fan stated, "I'm a huge NCT fan, but can you tell Haechan that I love him?" Taeyeon replied with a simple, "Sure..lol," expressing how dumbfounded she felt.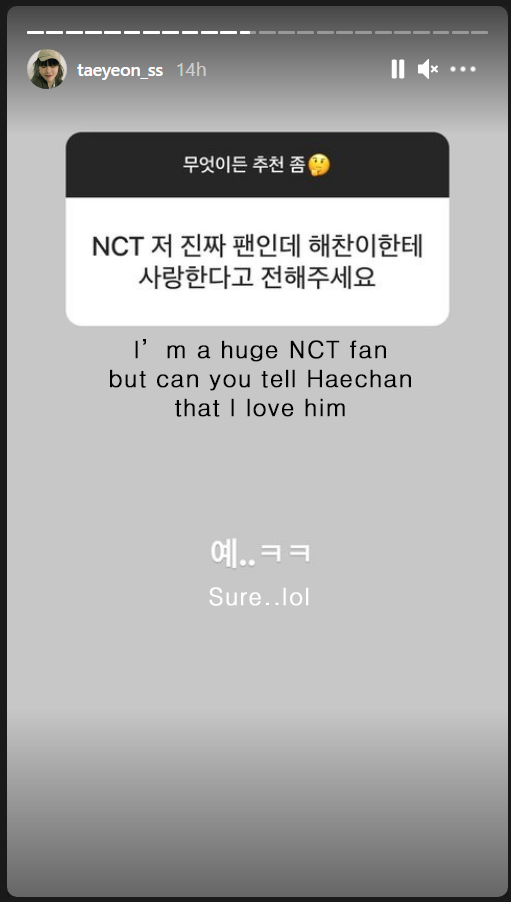 After seeing the request, netizens gathered in an online community to express their anger and also express how they loved Taeyeon's reply.
They commented, "I really want to hit that person who asked that question," "Taeyeon's response is funny, lol she sounds like she's saying 'so what?' lol" "She must have been so dumbfounded lol," "Even NCT fans are not liking that person who asked that question," "That person has no common sense, Taeyeon was asking her fans for recommendations why are they mentioning a specific group and member to make their fans look bad," and "I wonder if Taeyeon even knows Haechan in person, lol."