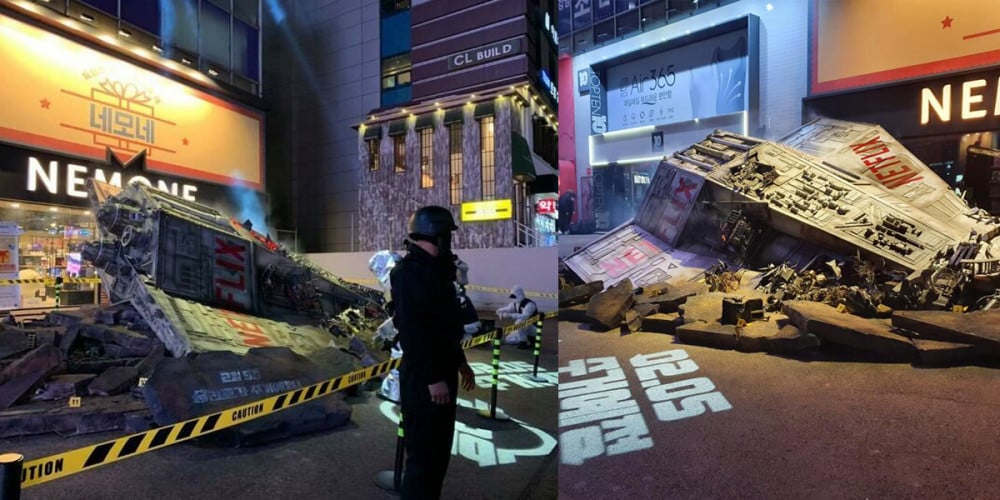 A huge spaceship has crashed onto the streets of Gangnam, Seoul!
Earlier this week, a spaceship crash site near Gangnam station became a hot topic via SNS and on online communities. The site was taped off with caution tape, while men wearing both protective suits as well as military gear stood guarding the premise. Crowds gathered to take photos and videos of the scene.
But upon closer inspection, onlookers realized that the spaceship boasted the Netflix logo on top, and a sign in front of the installation read, "Spaceship 'Victory' will be collected on February 5."
The huge and lifelike spaceship crash installation was all a surprise promotional event in light of the upcoming premiere of the blockbuster sci-fi film, 'Space Sweepers'! The installation will be in place up until February 5 for passersby.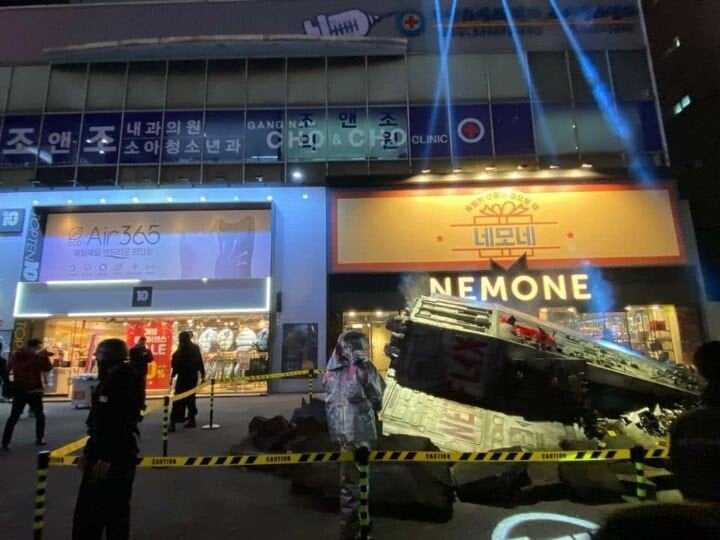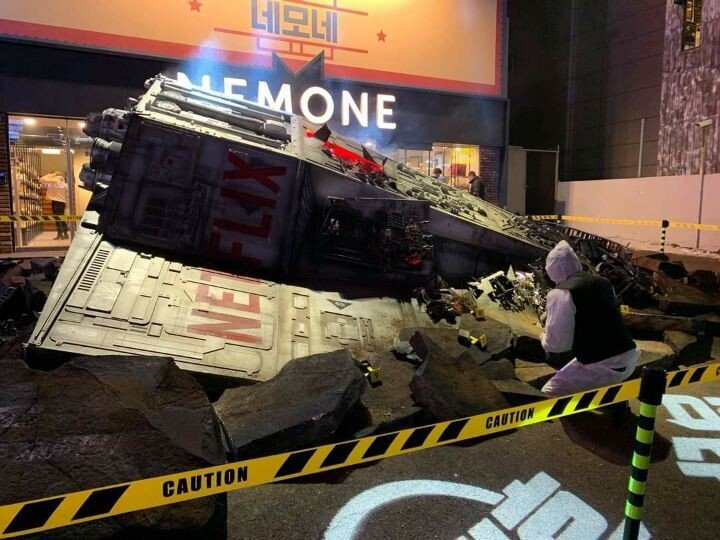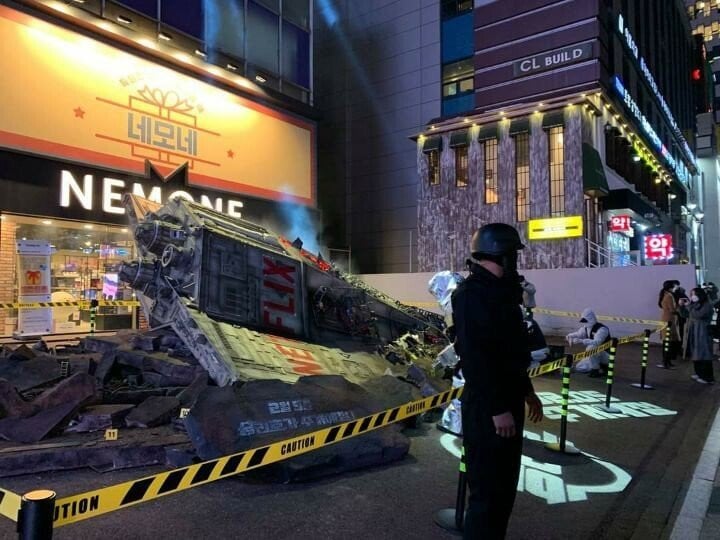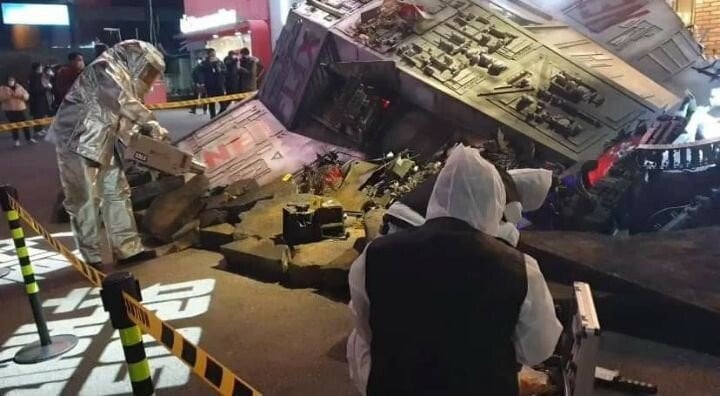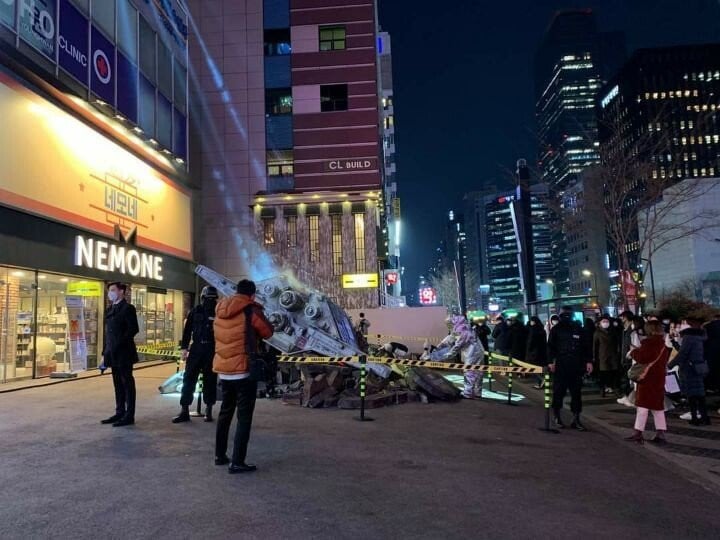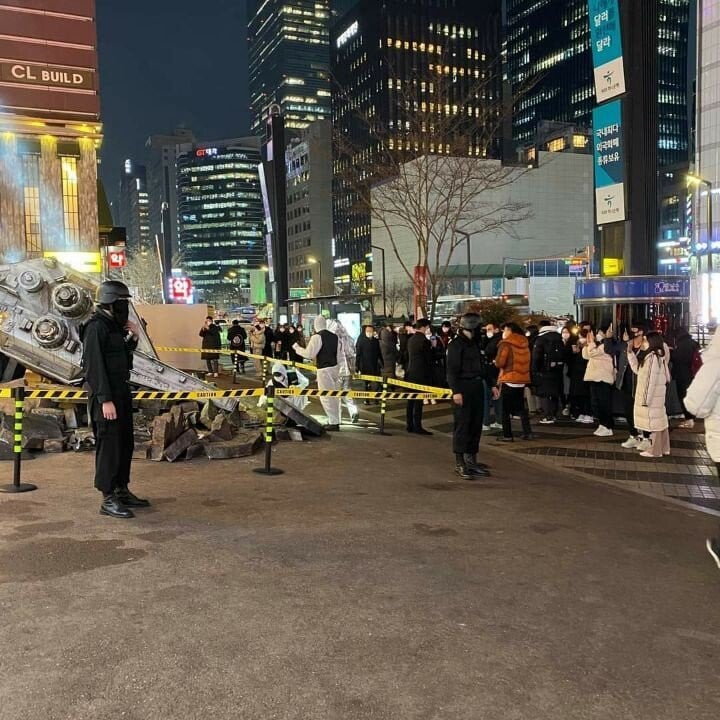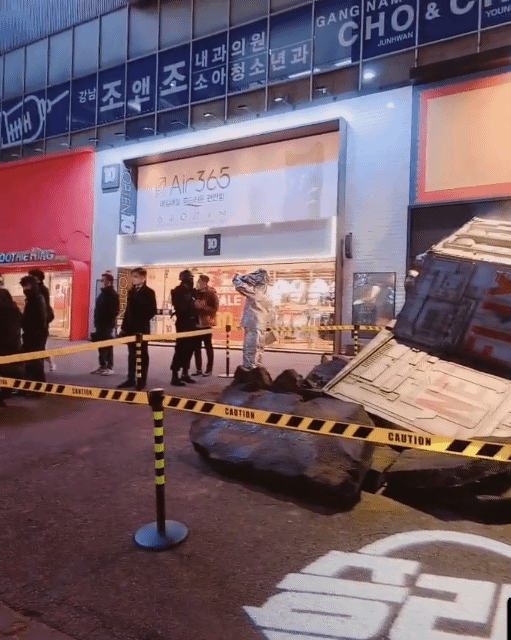 Meanwhile, 'Sapce Sweepers' premieres worldwide via Netflix this coming February 5. Starring Song Joong Ki, Kim Tae Ri, Jin Sun Kyu, Yoo Hae Jin, and more, the film takes place in outer space in the year 2092, revolving around a crew of rogue space dwellers who pick up trash for a living.