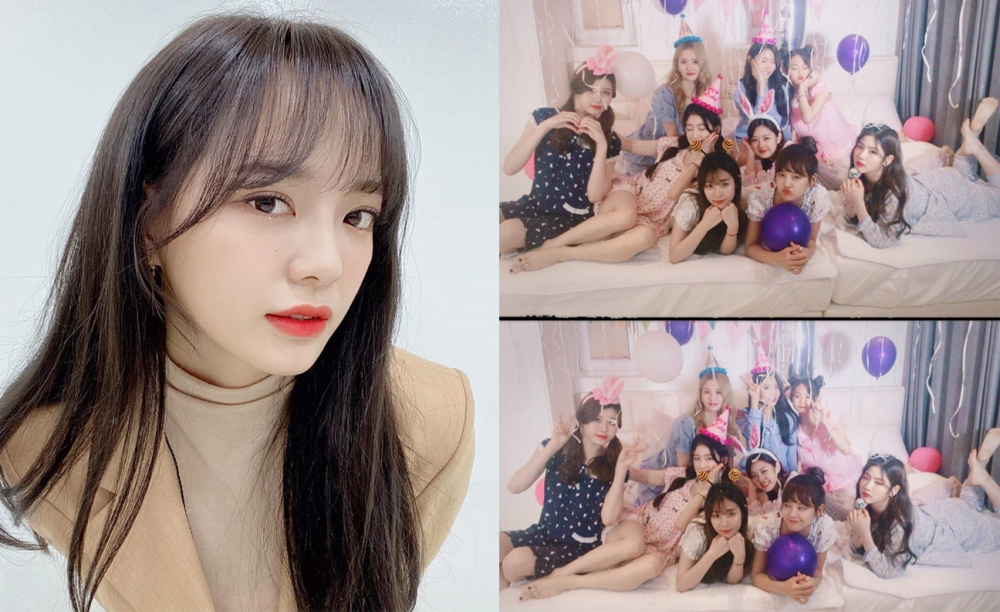 On December 31, girl group Gugudan's Se Jung also left a lengthy letter to fans following Gugudan's leader Hana and member Sally.
Jellyfish Entertainment's first-ever girl group, Gugudan, will officially disband after wrapping up their promotions after 4 years on December 31, 2020. After the announcement made by their agency, Gugudan's leader Hana and member Sally each left letters on social media and their official fan page.
Se Jung's letter made many fans heart well up as they can't believe they have to say goodbye to the group. Se Jung wrote in the letter saying:
"I'm finally able to post this writing looking back at everything after finishing my activities.
I contemplated if I should write a hand written letter but I chose to type my writing because I feel I would rewrite over and over again.
I recall when I first entered the practice studio in 2014 and awkwardly exchanged greetings with the members, then finally becoming a team after practicing together.
It's already been six years since I have practiced with them as one team. Even when I was given the suggestion to appear on 'Produce 101' in 2015, I remember sitting in front of the producer saying 'I want to debut with my team so it's okay~! I don't want to participate.'
I think deep inside at one point I believed that I will always begin with my members. I also believed in each of our skilss and I always felt each of us were amazing people.
I recall the time when I entered the debut team. I was only an ordinary student studying modern music, and I was someone who stressed individuality, the dance and song that does not fit with girl group.
Of course, I was a teenage girl who was stubborn.

It was my members who melted my heart, giving me understanding, and taught me the smallest actions that I needed to fit into society. I also felt it would be fun to promote with these members as one group.
Hana Unnie, who guided me and taught me how to fit in, Sojin, who I'm always apologetic because I feel I kept distance to even if she always came closer to me, Nayoung unnie who I got along with the most and always knew everything even if I didn't tell her, Hyeyeon, who matured and who I understand the most, Hyebin Unnie who is my mentor and put in the effort to understand each other, and even Mimi unnie who always protected us as the oldest in thr group, and also Sally, who was so cute when speaking Korean, and whom I'm sorry towards because I was not able to understand your heart, and even Mina, our youngest member whom I'm worried that I stopped her from acting like the youngest.

The team name Gugudan will no longer be in effect starting tomorrow but its the team name that is unforgettable and precious. I'm sure that the time we were together and the memories we share will remain in one page of our lives and hope I can comfort the feeling of emptiness.

I'm happy but also feel sorry during the past four years and six months that we have run with the same goal.
These words cannot really express the heart that I want to convey and I also don't want to write on about something only we can understand and others would misunderstand. I just want to apologize and I alway feel apologetic to my members even though it isn't anyone's fault. Also above all, Thank you.

I want to thank all the members who melted my heart and opened it to believe that they will the people who will always be on my side unconditionally when I didn't believe that even my family will be uncontitionally on my side.

To Dear Friends, whom I love, I want to say I was happy rather than saying sorry.

Gugudan and Dear Friends who will remain in my memories as happy memories, I love you all. (I apolgize if my grammar and spelling is off because I tried writing in a haste..Thank you for reading this long writing.)"