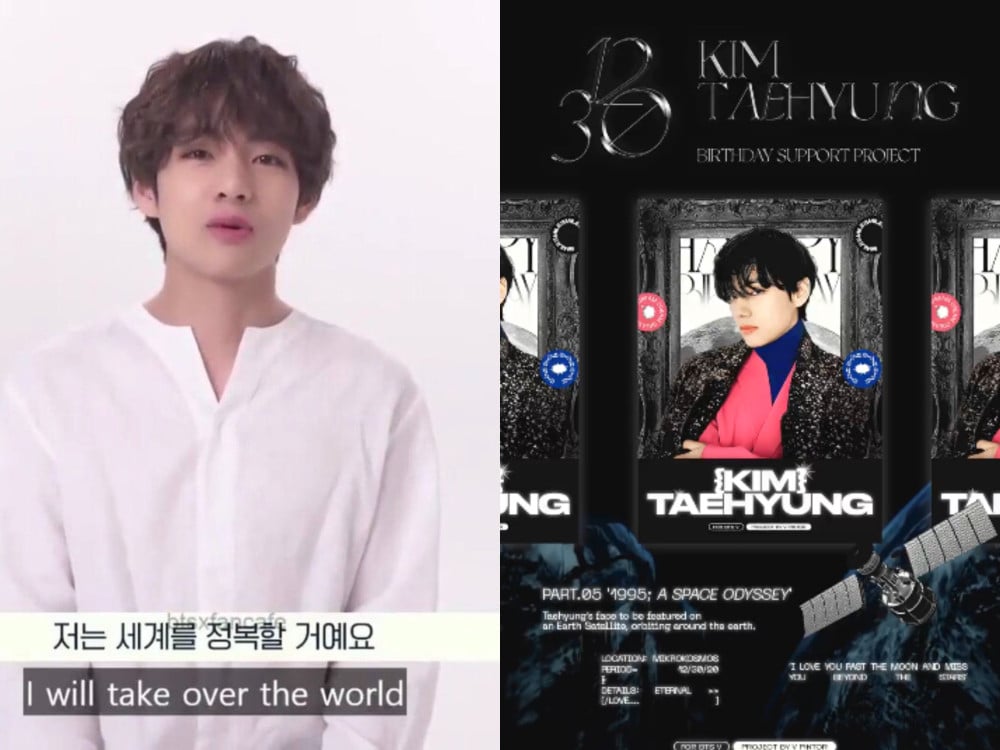 In the K-Pop world, December is famous for two things; the end of year award functions and BTS V's mammoth and extravagant birthday celebrations.The grandeur of these projects leaves everyone stunned, and it demonstrates the scale of V's popularity. After fans boisterously bagged ads at the Burj Khalifa for his birthday, they have decided to move up higher! V is set to become the first idol to get birthday ads on a satellite in space!


This advertisement is a part of a series of projects organized by V's fansite, V_Pintor__.V's face will be displayed on a satellite called 'Ladybird-1', which is a 16 Million USD satellite launched by China's Commsat. The sheer magnitude of the project left ARMYs in awe.

Fans could only think of one phrase to express their excitement and thrill- 'Kim Taehyung Universe Domination' and even trended the phrase. Kim Taehyung is V's real name.
Meanwhile, V turns 26 on December 30.