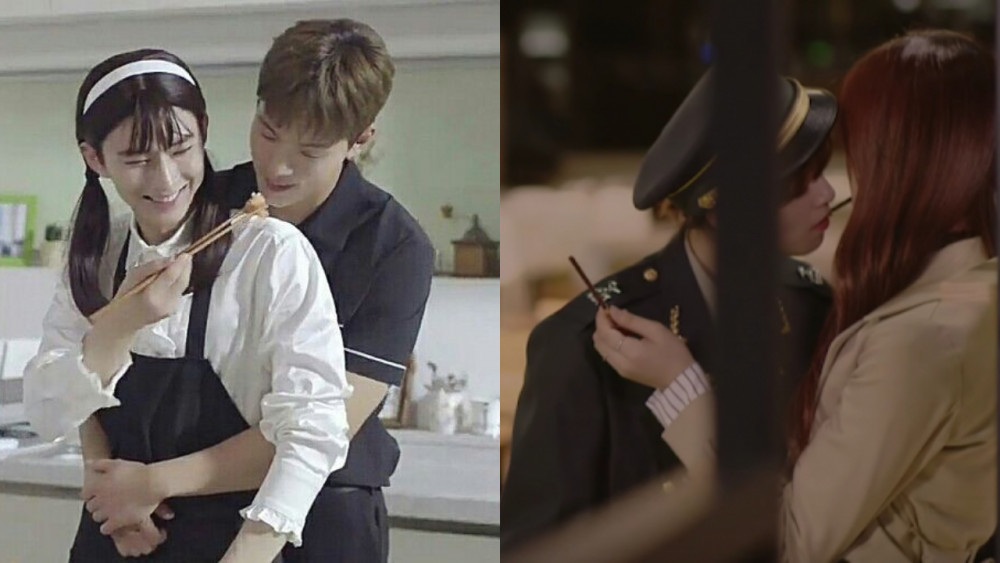 A common segment in variety shows is making idols recreate famous K-Drama scenes, and nine times out of ten, these idols deliver. However, once in a while, these recreations are done so brilliantly well, that they almost surpassed the popularity of even the original scenes!
Jungkook recreated the iconic scene from 'Kill Me Heal Me' where Shin Se Gi tells Oh Ri Jin the exact time on her clock when he fell for her. However, Jungkook expertly switched out the date and time in the original dialogue for the date and time of BTS's debut, telling ARMYs that that was the moment he fell for them. Could it get any better?
SEVENTEEN's DK and Hoshi recreated the famous scene from 'Goblin' where Goblin tells Eun Tak that every moment he spent with her was beautiful, regardless, or rather, especially because the weather was all sorts of ways. DK and Hoshi put their own spin to it where even after growing old together, Goblin still tells his bride that every moment he spends with her is dazzling.
Subin and Nancy recreated the training scene from 'Strong Woman Do Bong Soon' where Min Hyuk is training Do Bong Soon so she can learn how to control her superhuman strength. Much to Min Hyuk's despair, not only is Do Bong Soon strong, but she also has her techniques down pat. Subin and Nancy are so incredibly adorable in their recreation that it evokes nothing but adoration for their effort.
'Temptation of Wife, The Heirs, Boys Over Flowers' – MONSTA X
MONSTA X perhaps outdid all other drama recreations with their parody of 'Temptation of Wife,' 'The Heirs' and 'Boys Over Flowers', aptly called 'Temptation of the Wife of Heirs Over Flowers.' With a bizarre combination of the plotlines of all the 3 mega-hit dramas, this parody was nothing short of a masterpiece.
TWICE's Chaeyoung and Dahyun recreated the iconic scene from 'Descendants of the Sun' between Yoon Myeong Joo and Seo Dae Young, where Myeong Joo confronts Dae Young when they run into each other at the hospital and once more, at the airport. In a recreation of another iconic scene, Jeongyeon and Tzuyu act out the heart-fluttering scene where Yoo Shi Jin and Kang Mo Yeon figure out their feelings for each other one late night. The video of the TWICE members recreating these scenes have gone viral multiple times and still remains one of the most endearing recreations ever.