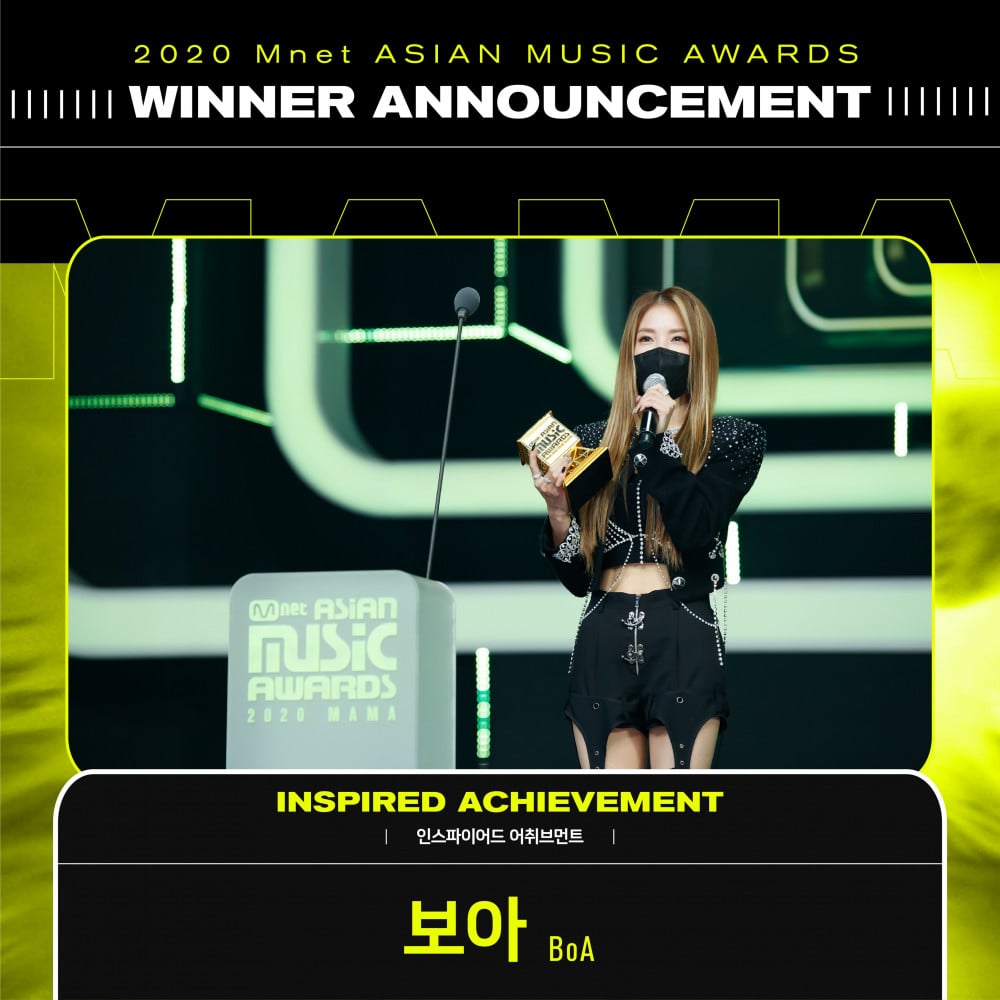 Twitter user @Dailyboakwon revealed that BoA is the 5th recipient of MAMA's 'Inspired Achievement Award.'
The discovery comes on the heels of netizens curious about the history of the award. Currently, BoA is the only South Korean artist to win the prestigious award. She joins the list of previous recipients such as England's Pet Shop Boys (2015), North American artists Quincy Jones (2016) and Janet Jackson (2018), and Japanese producer Yasushi Akimoto (2017).
Check out all of BoA's MAMA's performances, including her acceptance speech, in the video below.
What was your favorite moment of the 2020 MAMA?