Jennie from Blackpink has been making waves ever since revealed by YG as a trainee in 2013 until now. Jennie as a traineeappeared on G Dragon's mv 'That xx' and also featured on his song 'Black', even joining him on stage which was rare for a trainee to do so. She also trended #1 on both naver and twitter pre debut.
Anyone that knows kpop is no stranger when they hear the name JENNIE KIM. Many people love her, many hate her but everybody loves her.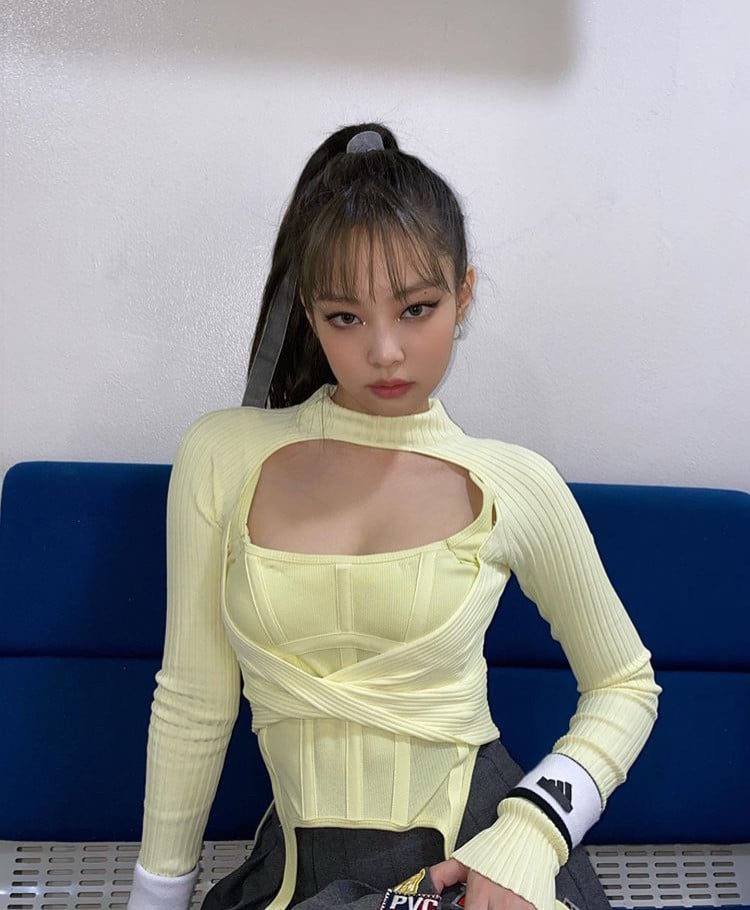 lets start with brand reputaion ranking.
JENNIE is the first female kpop idol to have 12 no.1s in the rankings and is the first and only female idol in history to to top overall rankings both women and men.

In the fashion world Jennie is a very popular name as she is called the Human Chanel, adhering to the fact that she is the global house ambassador of Chanel, and everything Jennie wears gets sold out. Jennie doesn't follow trends, she sets them.
Lets talk about some of the trends she set :
1. The Jennie pins:
the pins that have been shaking the table since November 2018 when Solo came out. The pins became a trend when Jennie wore them in various designs for her solo stages.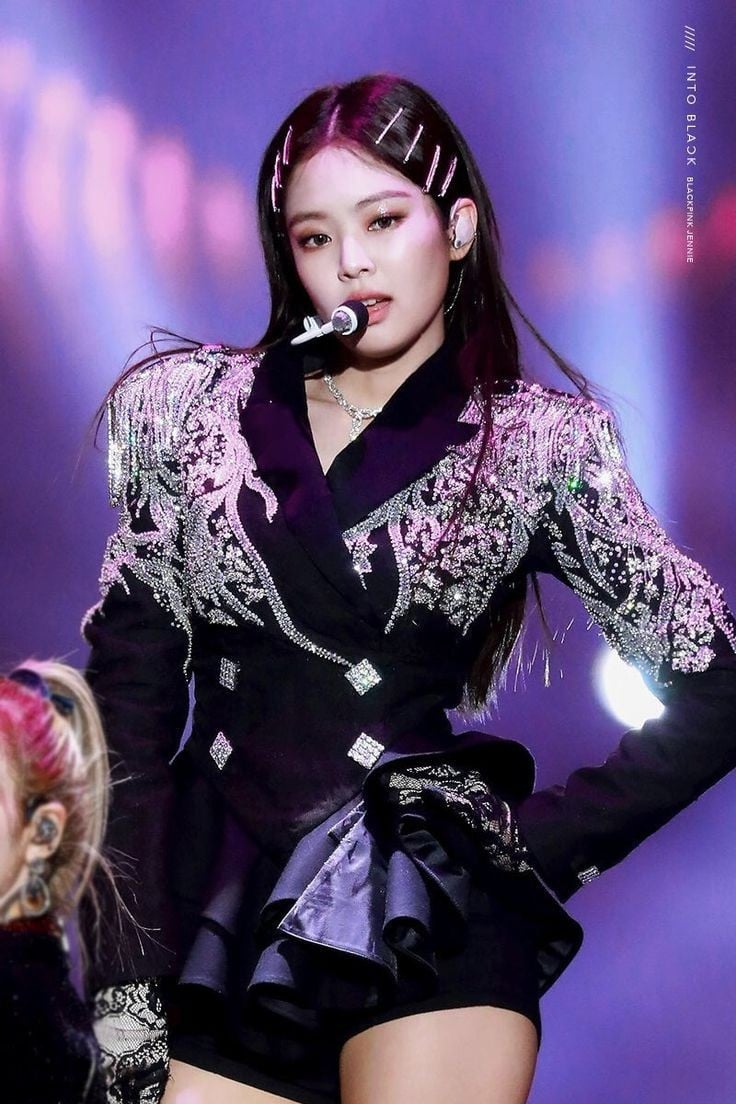 2. The Jennie suit :
Jennie wore a Suit by south korean brand Moon Choi for the opening of her Jentle home collection and it became so popular that the owner of the brand named it Jennie suit. Several other idols such as Red Velvet's Joy and Mamamoo's Moonbyul were seen rocking the Jennie suit.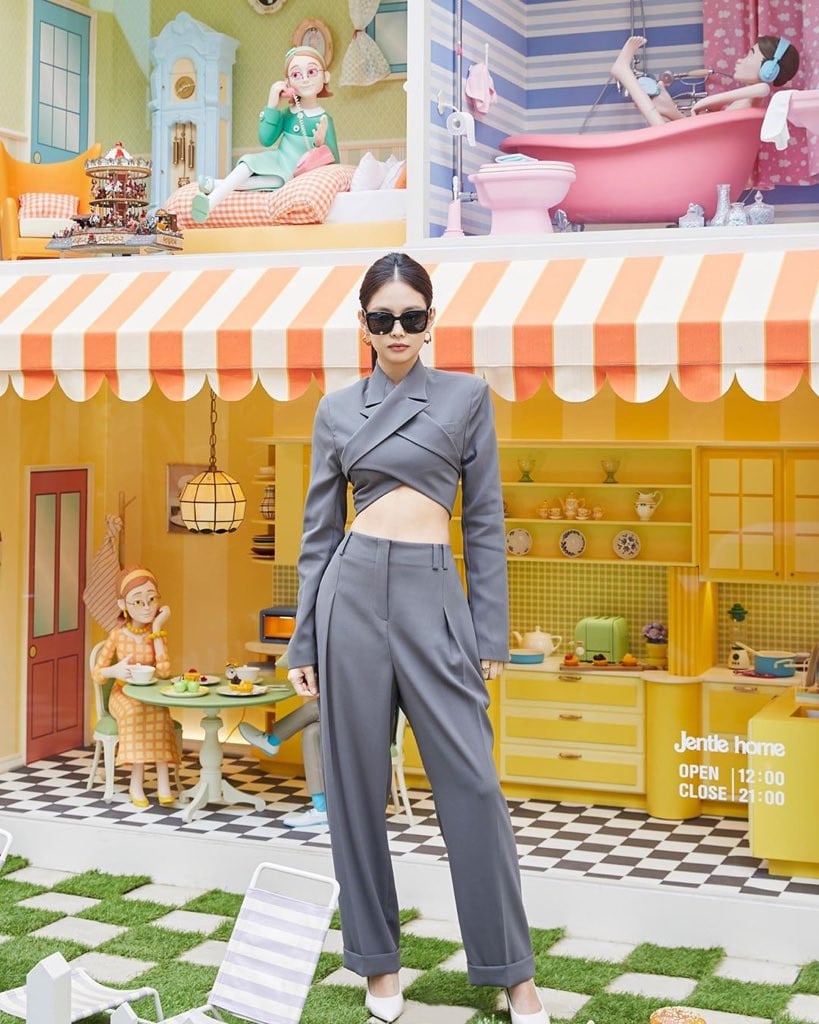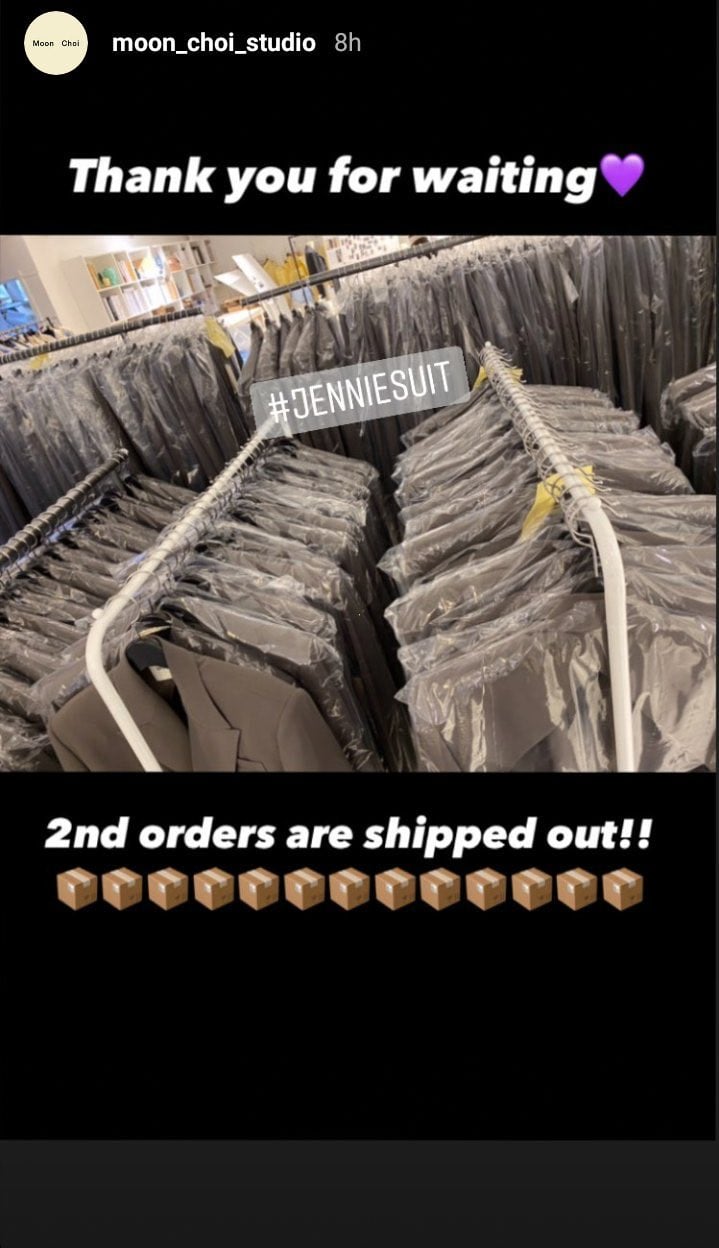 There are so many more trend Jennie has set in South Korea such as the bandana top, tweet co ord sets, Chanel camelia and Using Chanel wrapper as chokers and ribbons.
Jennie is also the first female idol to have a solo vogue cover.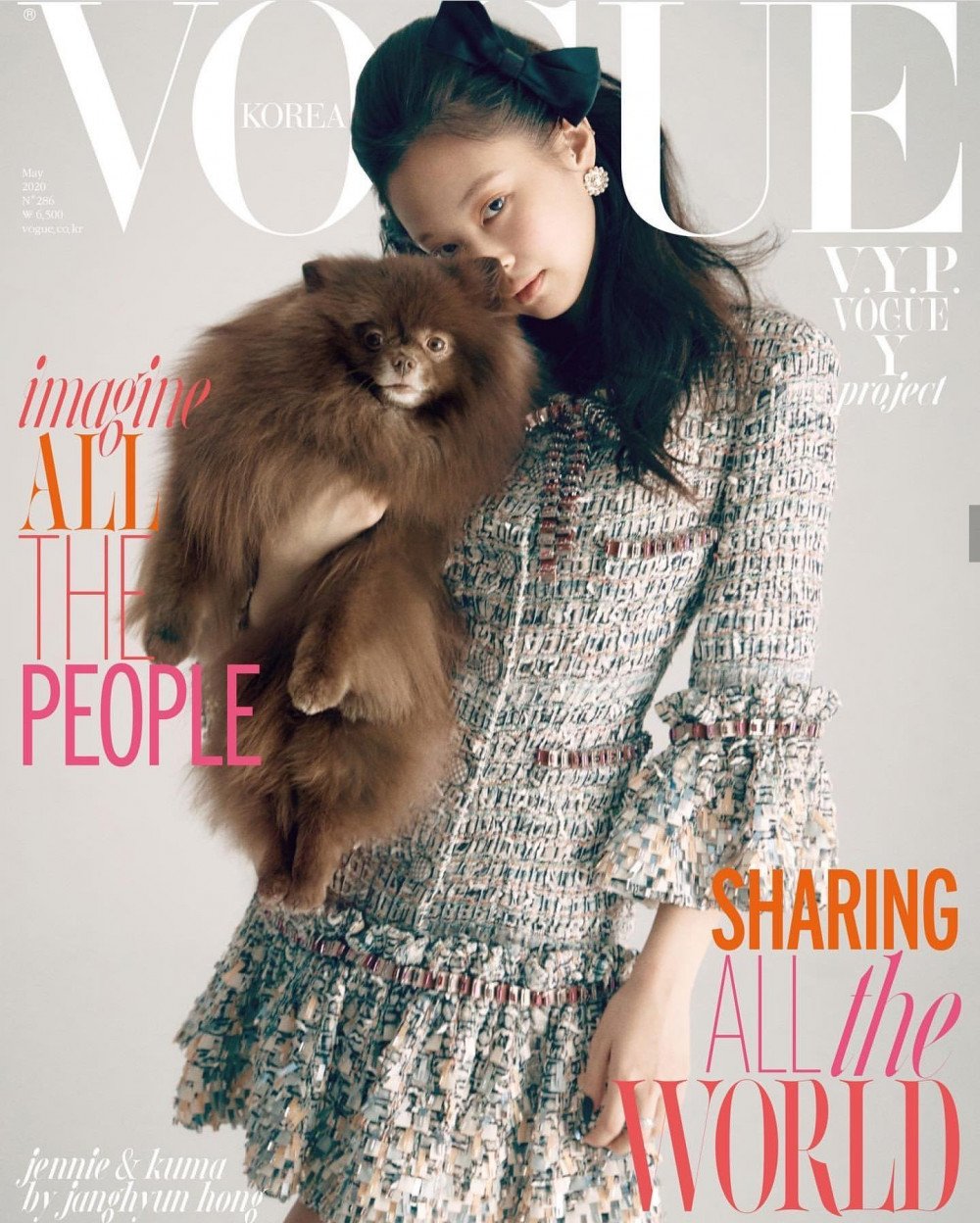 Jennie is first korean to grace the cover of all top 6 fashion magazines in Korea; Vogue, W, Cosmopolitan, ELLE, Marie Claire, Harper's Bazaar.
Jennie also became the cover of Top Class, Dazed, Nylon Japan, Billboard, and High Cut.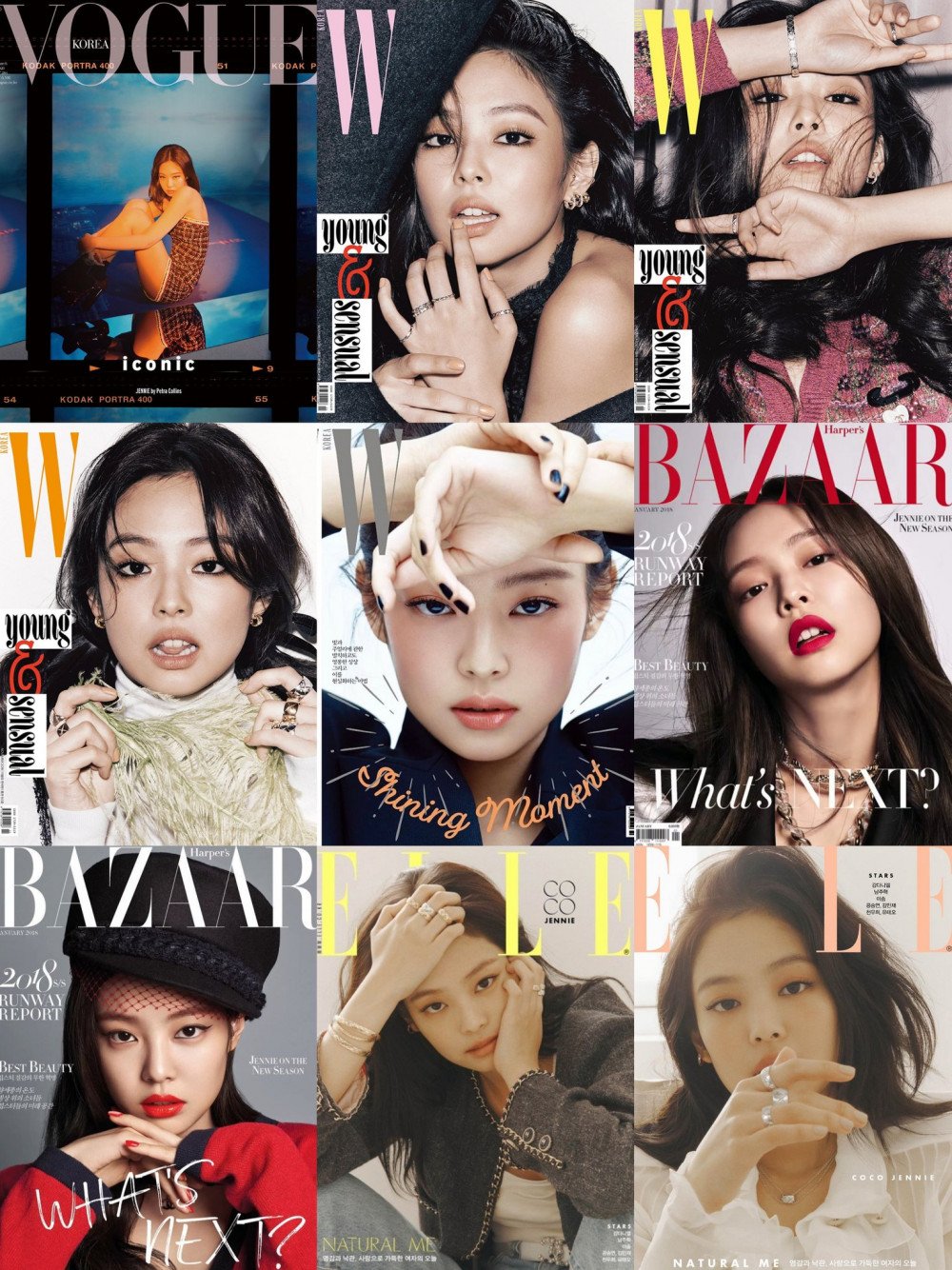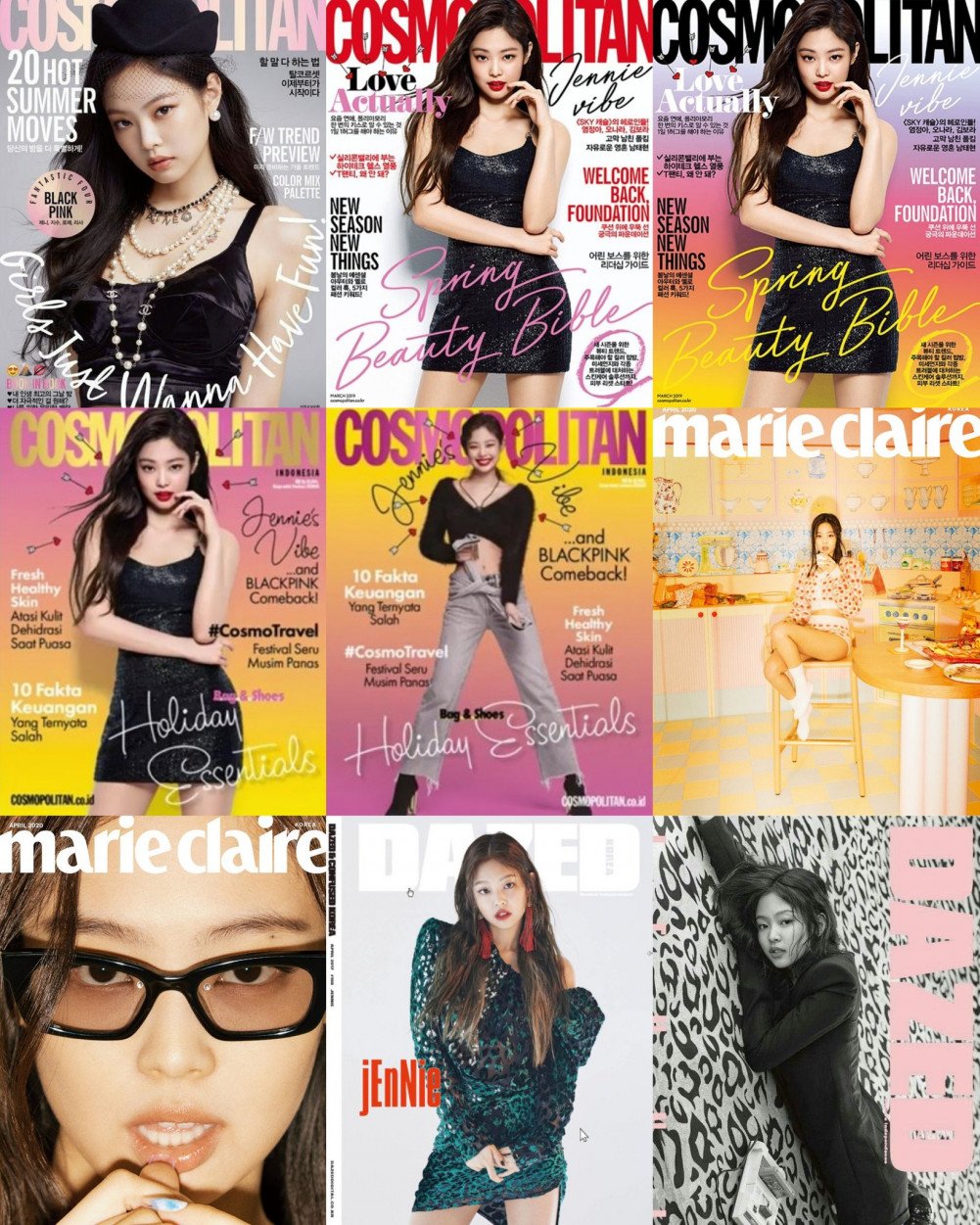 also a fun fact:
Jennie the first ever person in history to have her pictures on a satellite orbiting the earth.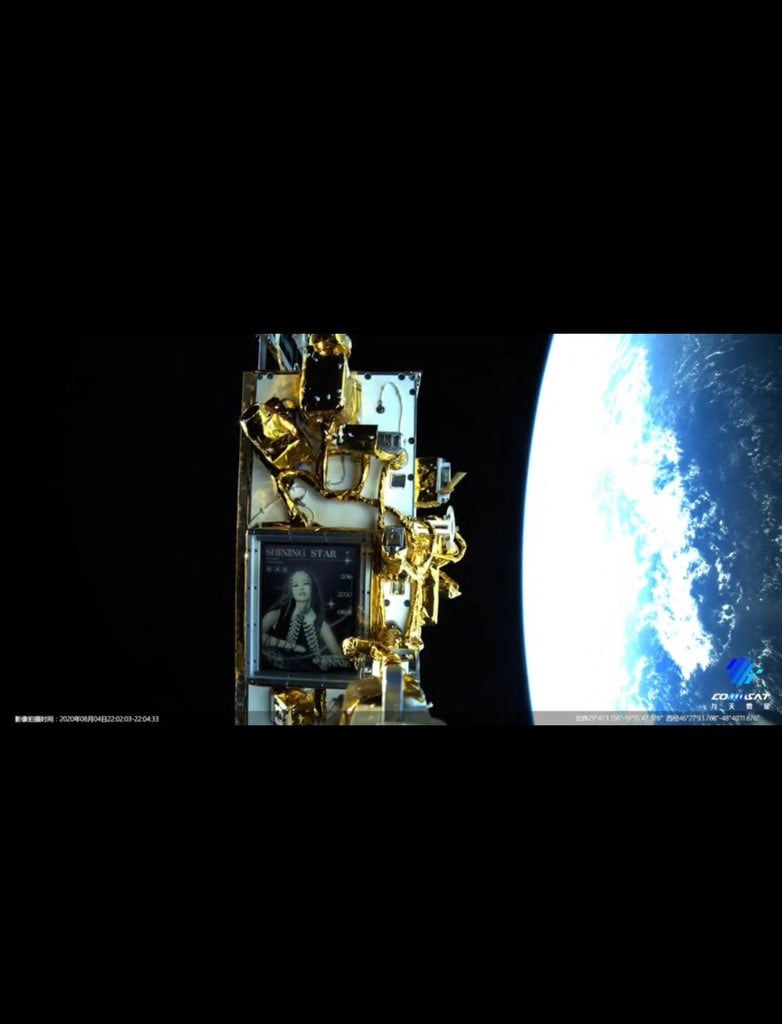 Now onto her music. Jennie debuted as a soloist with her solo song fittingly named 'SOLO' which was a monster hit.
SOLO is now the most streamed kpop soloist song in history surpassing the iconic gangnam style by psy. JENNIE's SOLO is the first kpop song by a female kpop idol to surpass 200m streams on spotify. which is a chart only run by men in kpop. The music video has 555 million views on YouTube currently, which is the most for any kpop female soloist. SOLO is also the first kpop female song to be certified gold on Qq music china. Jennie is the first kpop female soloist to rank at #1 on the Worldwide iTunes Song Chart and is also the first kpop female soloist to enter US iTunes top 10 at no #7.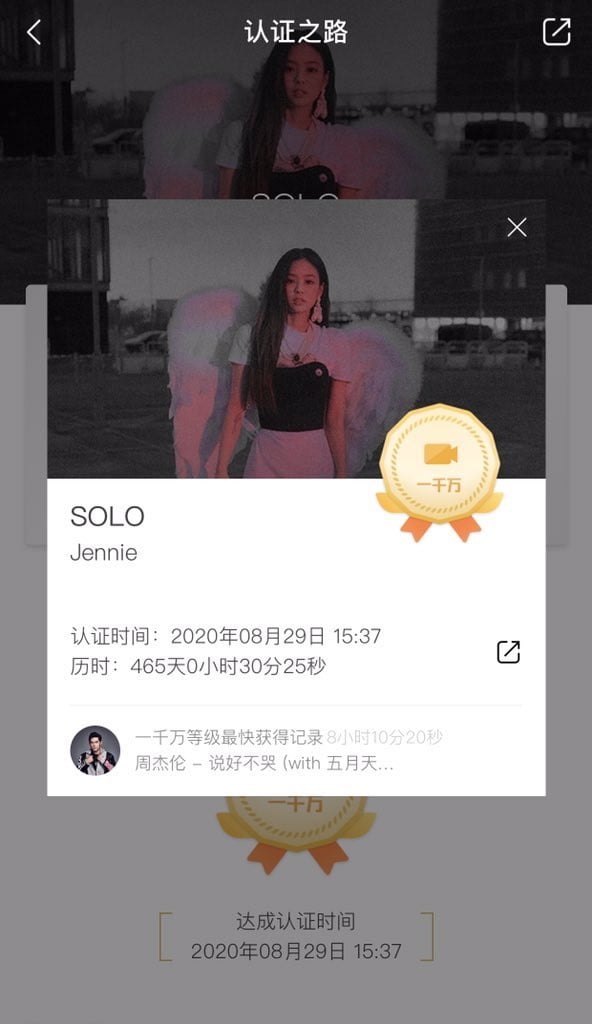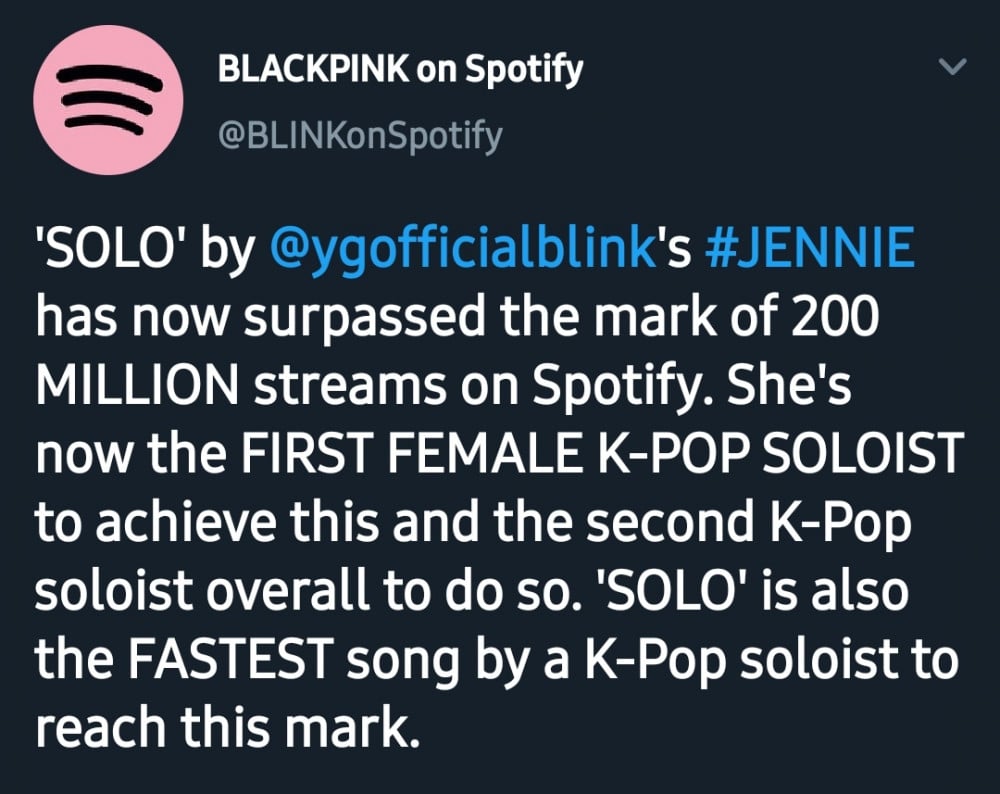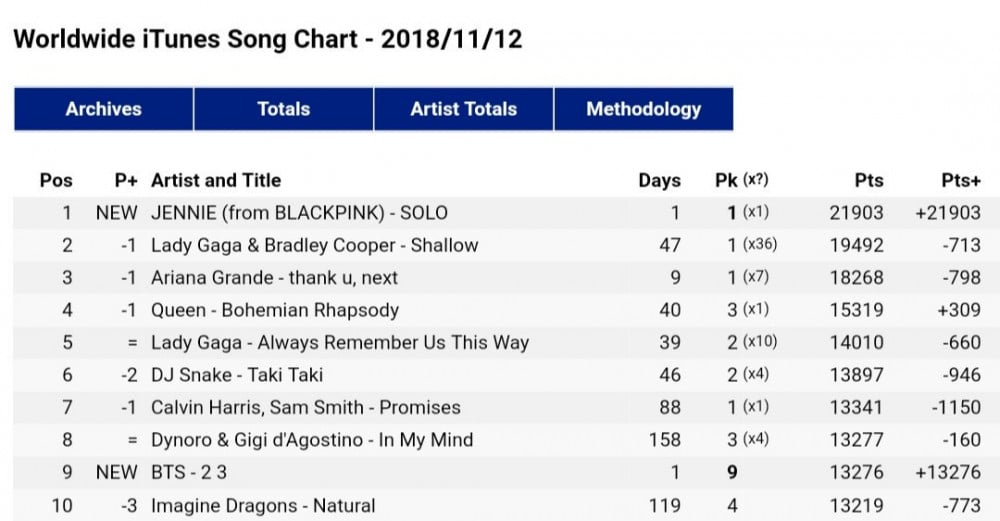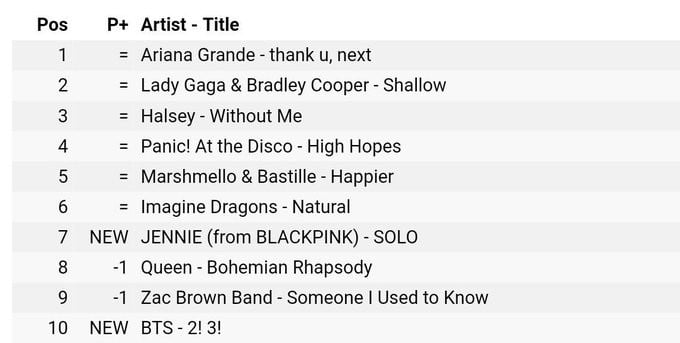 Jennie is the first korean female soloist in history to have a debut song to be certified platinum on Gaon for 2.5M+ downloads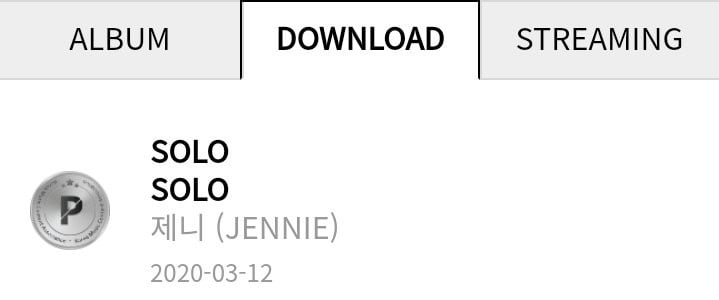 Jennie is also the most followed korean celebrity on Instagram thus proving her stardom both in korea and international. No other female idol is on par with her and it is safe to say that she's not going anywhere. Her impact and influence is well recognised and this is just the beginning.