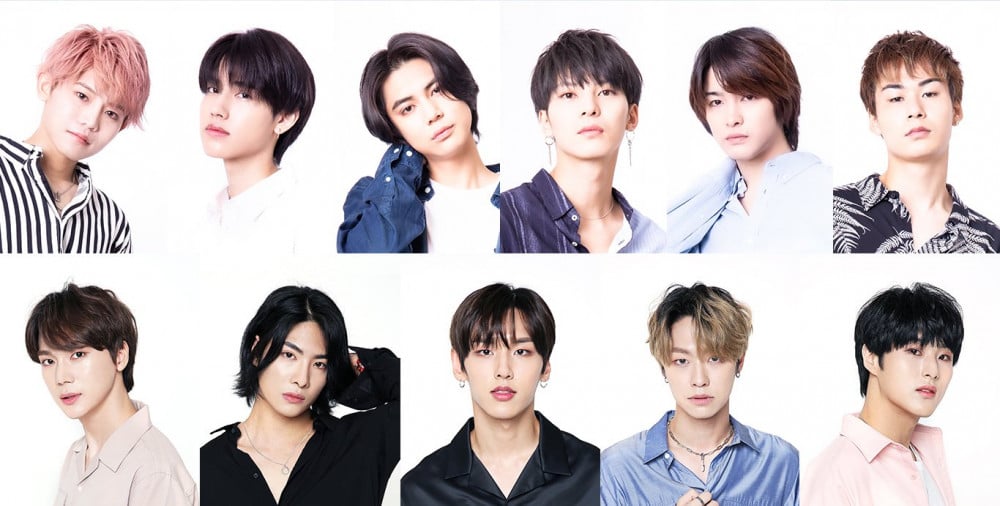 A new, global Japanese-Korean boy group is gearing up to debut soon, born from a Japanese idol survival program known as 'G-Egg'!

Previously, Japanese idol survival program 'G-Egg' garnered attention for its aims to produce a joint Japanese-Korean group, with top Japanese/Korean idol Supernova's Yoonhak overseeing the survival competition. Back in August, 'G-Egg' officially announced the final 11, debuting members of the survival program's new boy group, NIK.
Fans may recognize a lot of familiar faces in NIK, as the group is made up of various trainees and former idols from both the K-Pop and J-Pop scene. Korean members of NIK include former B.I.G member Gunmin, former BLK member Hyeonsu, former LUCENTE members Kogun and Parkha, former 'Produce X 101' contestant Yoonsol, as well as former 'Produce 101 Japan' trainees.

Check out the members of NIK below, while you wait for more information on their debut later this year!
Lee Gunmin ('94)



Kang Hyeonsu ('96)




Hayashi Ryuta ('96)




Miura Fumiya ('96)




Park Yunsol ('96)




Choi Sihyuk ('97)




Kogun ('97)




Mitsui Ryo ('97)




Park Ha ('98)




Ishizaka Taichi ('98)




Yonemaru Hinata ('01)


Last but not least, catch NIK's introductory, pre-debut profile film via their official YouTube channel, here.