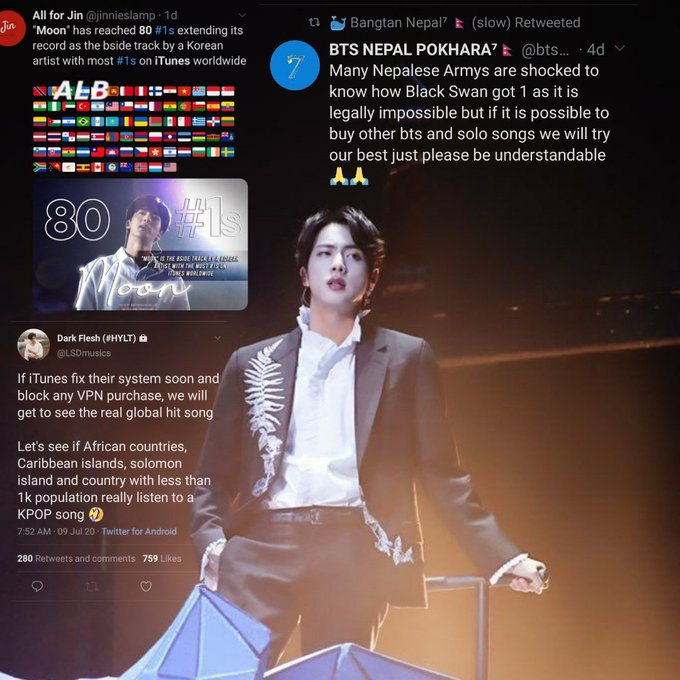 USA has been a top favorite targeted market for KPOP lately along with race for no. 1 on iTunes. Fans and residents of certain countries were baffled as how a song that can't be purchased in their country is suddenly charting at number 1. Looking at all these K pop fans started speculating use of VPN for iTunes and started hoping that iTunes will make their policies strict for the sake of artists who don't have much fans but deserve recognition.

Fans using VPN to chart a song in US iTunes and billboard is nothing new as Kris Wu fans have become a reference point. Streaming, ITunes, billboard, YouTube Spotify all have become VPN playing ground for fans to chart songs either in Korea or US.
Fans went as far as renting internet cafes to break records of most YouTube views irrespective of quality of content. This record breaking competition with the help of whatever means has become extremely unfair for emerging deserving artists who are talented but doesn't have rich and organized fandoms.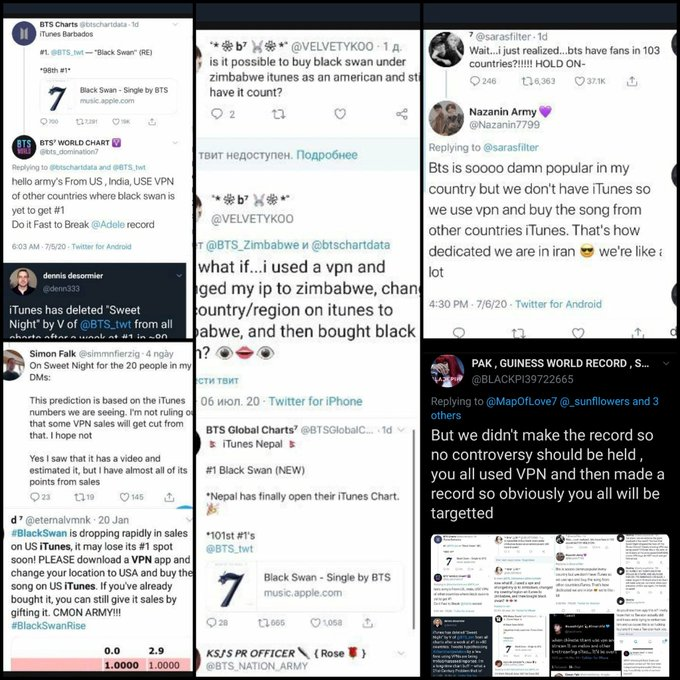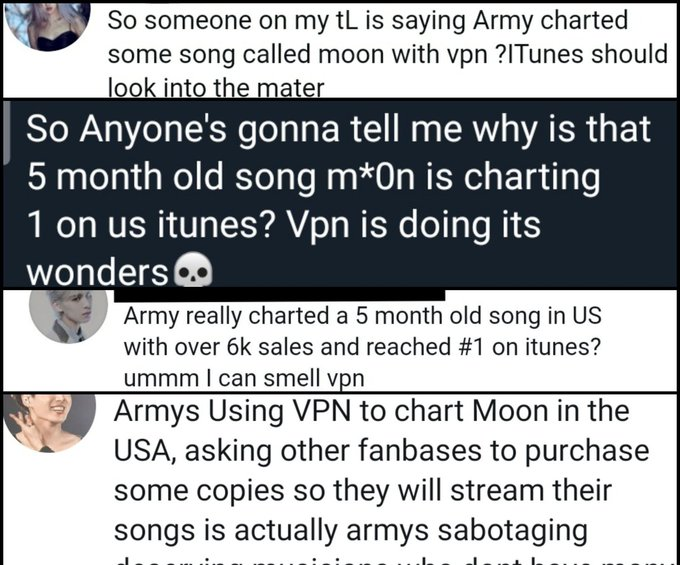 Recently BTS's MOTS7's B-side song Moon has stirred speculation in world by gaining no. 1 is in USA along with several other remote countries suddenly after 5 months and fans are speculating VPN as for most people it's extremely difficult endeavor. Major auditing point is ITunes points which are based on pure sales, even though being a song from heavily promoted latest album with most no.1 on iTunes, Moon's ITunes points are way lesser than My Time by Jung kook even though it has less peaks. Lesser pure sales points are evidence of foul play.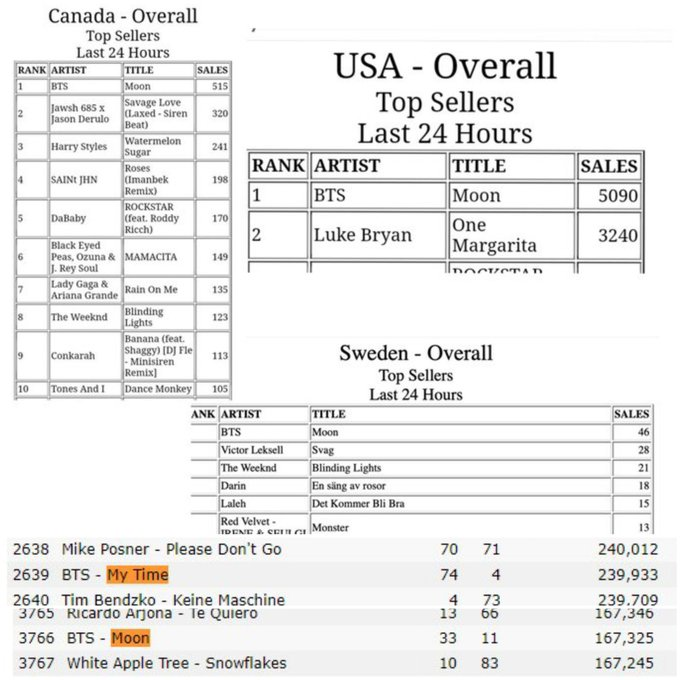 Similarly with BTS's latest song Blackswan which surprisingly charted in a country in which, according to BTS Nepal Fanbase, its almost "legally impossible". Nepalese ARMY themselves were shocked about chart position of their country.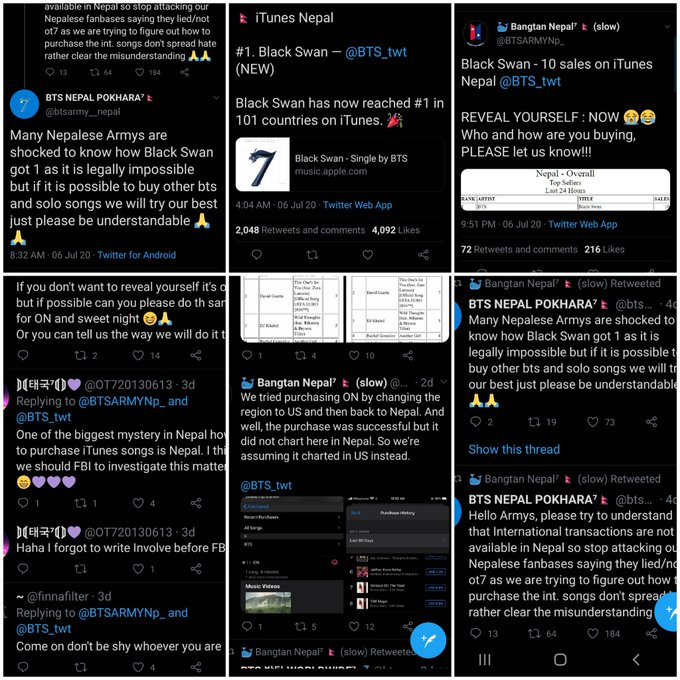 Several evidence of VPN use for maknae line songs by their Chinese fanbases urging fans to use VPN have emerged on SNS confusing fans about legitimacy of all record breaking albums from east in west.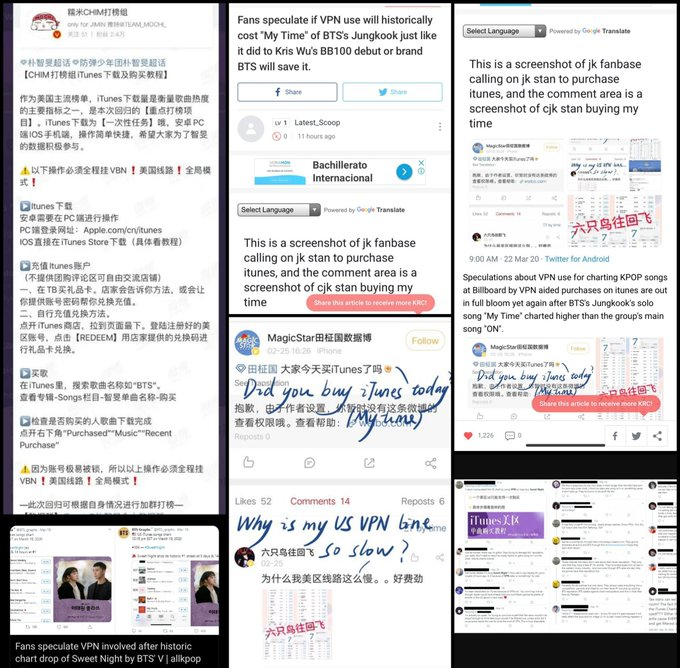 People in west been asking about who is even charting on their charts since long and appealing ITunes to look into it.


Fans are thinking about whats organic actually, what do you think?