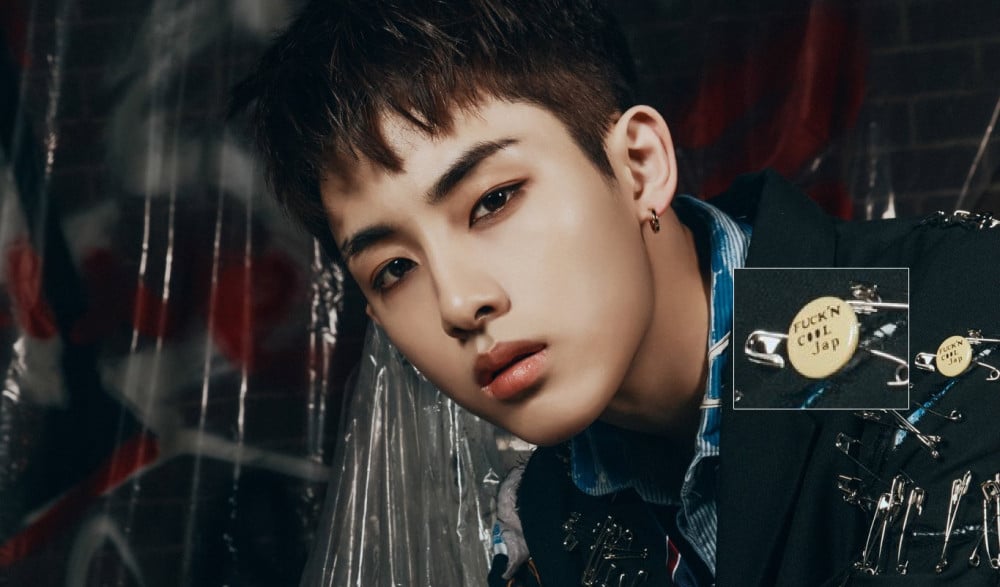 Fans have noticed issues in WayV's recent teasers for their comeback.
In WinWin's photo teaser, a pin can be seen with a Japanese racial slur, "F'ckin cool J*p." While in Kun's teaser photo, a badge with the words "Agent Orange" can be seen, which is a dangerous chemical that killed Vietnamese people in the Vietnam war.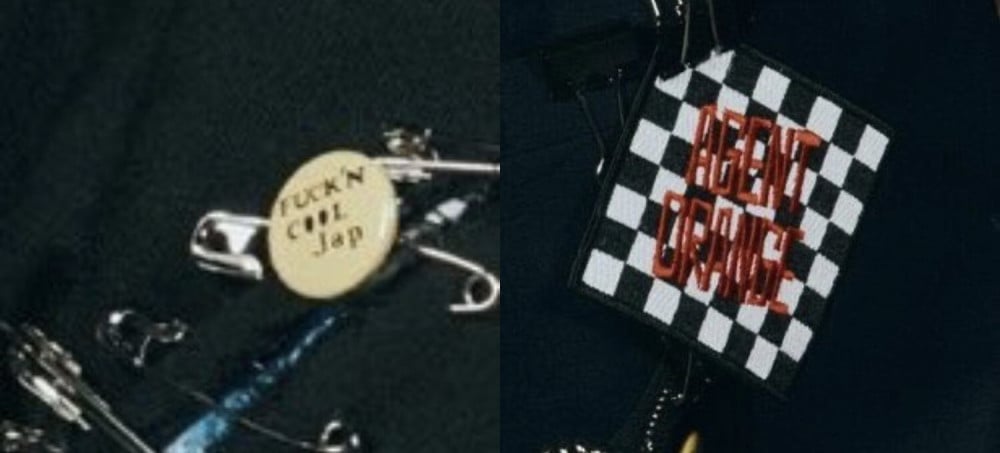 After this issue arose, SM took down the original photos and reuploaded without the pin and badge.