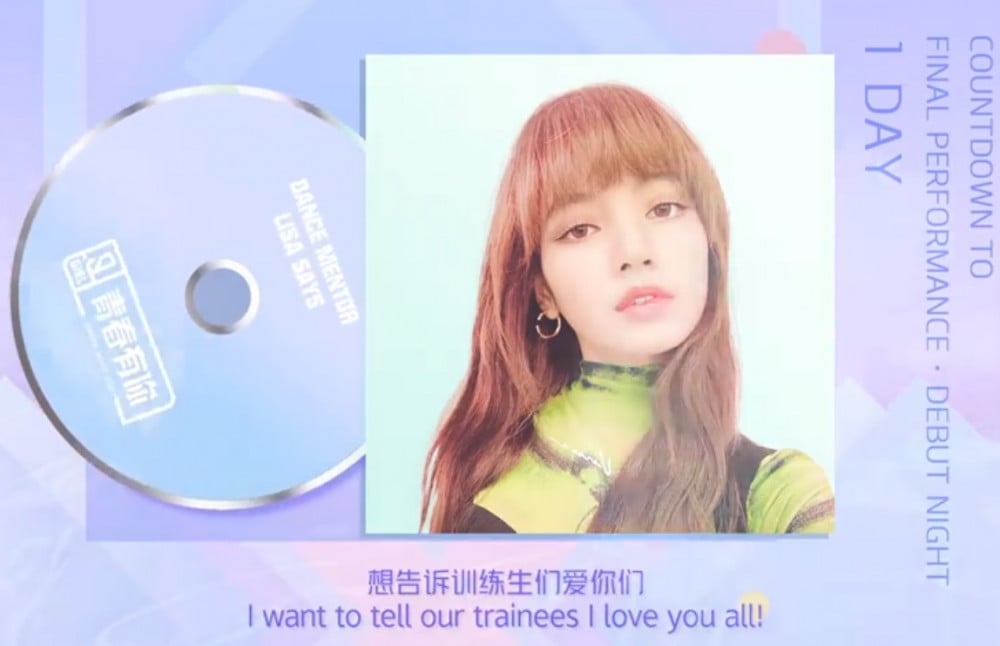 BLACKPINK's Lisa recorded a special message to trainees before the grand finale of 'Youth with You'. The event will be held on May 30, and fans will get the last chance to vote for their favorite trainees. Then the final line-up of the new girl group will be announced.

Here is the message from Lisa to the trainees:
"These 5 months seem to have flown away. I want to thank all Youth Producers for always supporting our trainees. I want to tell our trainees I love you all! I'll continue cheering on you. If there's a chance I really want to meet you girls again. Youth with You season 2 love you!"