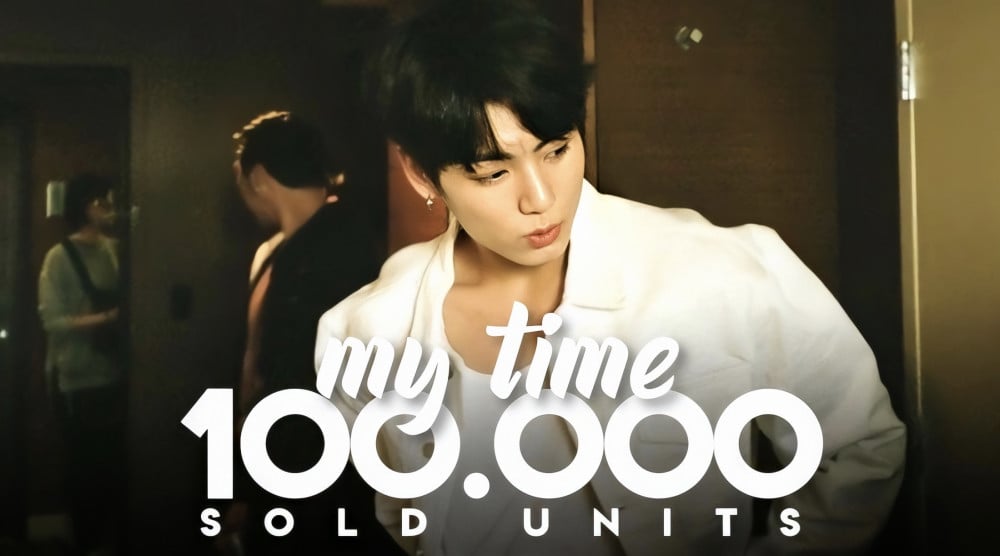 My Time by Jungkook who participated in writing and composing the lyrics and compositions of the song, is now the fastest solo song by a Korean Idol to surpassing over 100,000 sold units in the U.S, in 57 days after its release.

It's the third song in Map of the soul: 7 album to achieve this and the first BTS solo song in the album to achieve this milestone.
Following this achievement, Euphoria reaches 130M streams, remaining the most streamed Korean solo song. It's also the first solo song by BTS to surpass this milestone. It's also the fastest BTS Solo to 1M Unique Listeners Genie & Highest in 24H. Euphoria made it to the top 50 longest charting idol songs on Melon at No.25 as the only BTS solo song.

Euphoria & My Time by Jungkook are both songs that have achieved great love by citizens all over the world.

In addition, My Time ranked 84th on Billboard's main single chart "Hot 100," second on "Digital Song Sales," 20th on "Hot Canadian Digital Song Sales," 46th on "Billboard Korea K-pop 100" and 91st on "Spotify Excluded."​ showing global popularity.