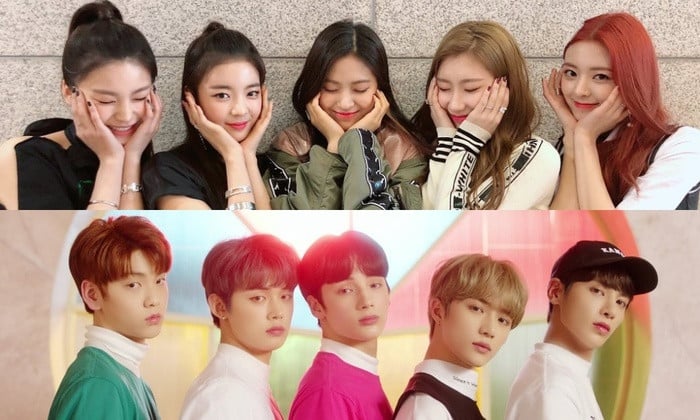 After taking home a win each at the Seoul Music Awards ITZY and Tomorrow X Together have achieved Rookie Grand Slam status. To get this title a rookie group must take home ROTY in all 5 of the major end-of-the-year award shows.
They're following behind SHINEe(2008), iKON (2015) & Wanna One (2018) who achieved the same status.
ITZY is currently the first female Rookie GG to achieve this. Currently they hold 14 ROTY awards total. Tomorrow X Together currently holds 11 ROTY awards total. Also, this is the first time a Male & Female group from the same debut year gets this status.
Congratulations to ITZY & TXT! Also, congrats to MIDZY & MOA.