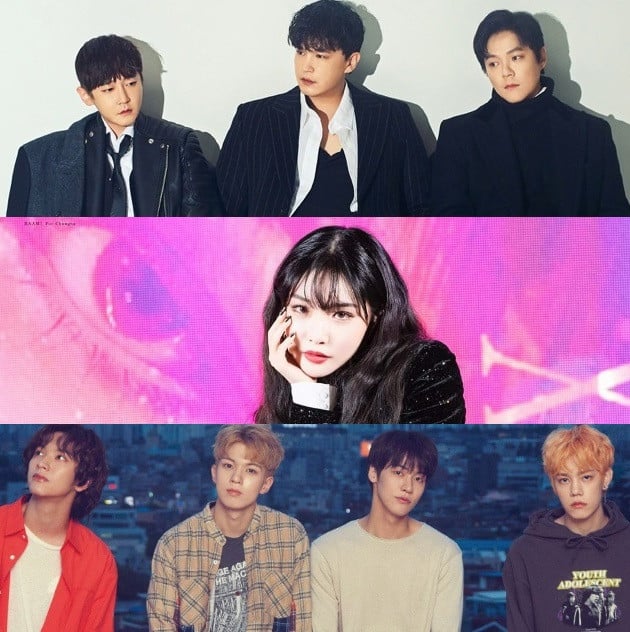 The Gaon Chart is the national chart of South Korea and is intended to be the equivalent of Oricon in Japan and Billboard in the United States.
It's digital charts (download&stream)is combined by all major Korean charts inluded Melon, Genie, Bugs etc. Digital points includes downloading, stream, BGM, mobil index.Gaon also certify songs according to numbers of sales.

Since 2010, Gaon releases year-end charts and half of the year charts in every year.

Check out the best-selling songs for the first half of 2019:
[TOP 1 - 20]
| | | |
| --- | --- | --- |
| Rank | Artist & Single | Points |
| 1 | M.C The Max – "After You've Gone" | 703,910,751 |
| 2 | Chungha - "Gotta Go" | 657,309,698 |
| 3 | Kassy - "The Day Was Beatiful" | 596,907,079 |
| 4 | N.Flying - "Rooftop" | 560,740,556 |
| 5 | Woody - "Fire Up" | 556,520,286 |
| 6 | ITZY - "Dalla Dalla" | 546,785,040 |
| 7 | Paul Kim - "Me After You" | 535,502,494 |
| 8 | Jannabi - "For Lovers Who Hesitate" | 534,722,507 |
| 9 | Paul Kim - "Every Day, Every Moment" | 531,244,586 |
| 10 | Ben - "180 Degree" | 516,174,376 |


| | | |
| --- | --- | --- |
| | | |
| 11 | Shin Yong Jae - "Indian Label" | 505,395,893 |
| 12 | TAEYEON– "Four Seasons" | 489,000,043 |
| 13 | Anne Marie - "2002" | 474,495,481 |
| 14 | BTS ft. Halsey - "Boy With Love" | 464,718,759 |
| 15 | Hwasa - "Twit" | 459,502,929 |
| 16 | Jennie - "Solo" | 455,318,601 |
| 17 | Lee Sora ft. Suga - "Song Request" | 445,940,510 |
| 18 | Bolbbalgan4 - "Bom" | 442,218,472 |
| 19 | Yoon Gun - "Just Let Me" | 439,839,566 |
| 20 | Jvcki Wai,Young B, Osshun Gum, Han Yo Han - "Dding" | 432,693,319 |