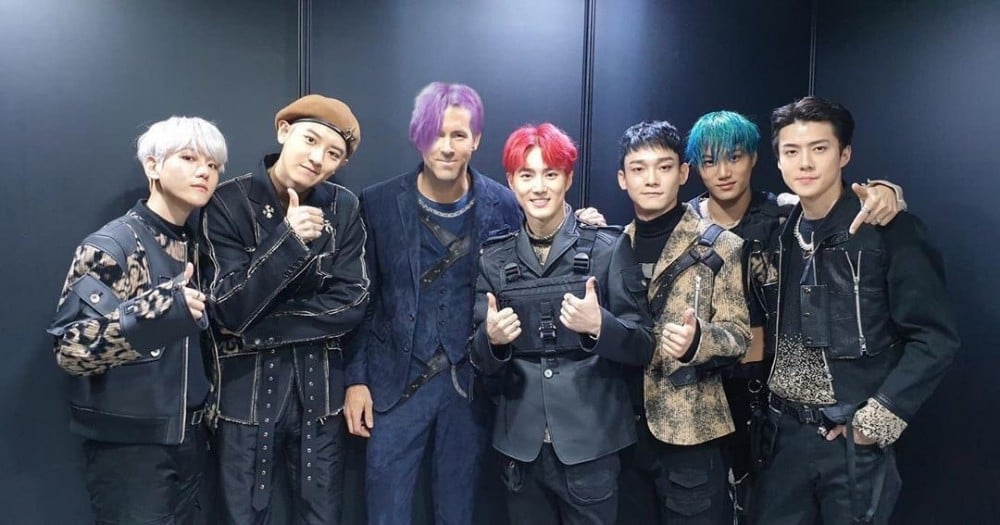 The famous Hollywood actor, Ryan Reynolds is currently in South Korea promoting his upcoming Netflix film release '6 Underground'.
While in South Korea, he met up with EXO and shared some pictures and social media posts online about the encounter.
In Reynolds' tweet about the meetup, he even photoshopped his hair into a purple middle-part and said he was "Thrilled to be EXO's newest member."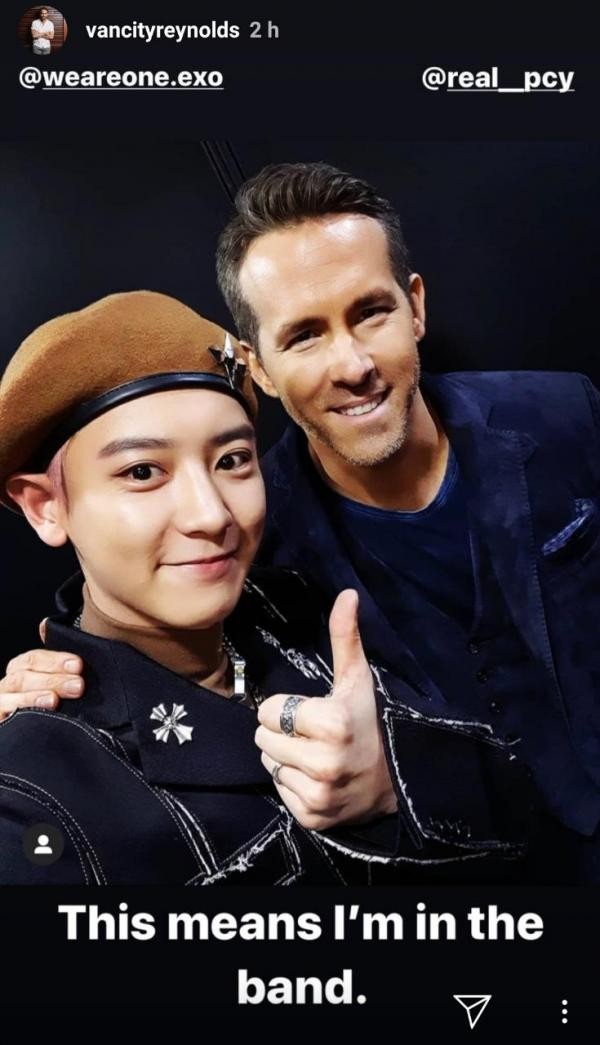 Fans of EXO are sharing their excitement at the encounter, as it's known that Park Chanyeol is a fan of the 'Deadpool' franchise, and even wore the Deadpool costume to his special birthday event for fans. (See below image)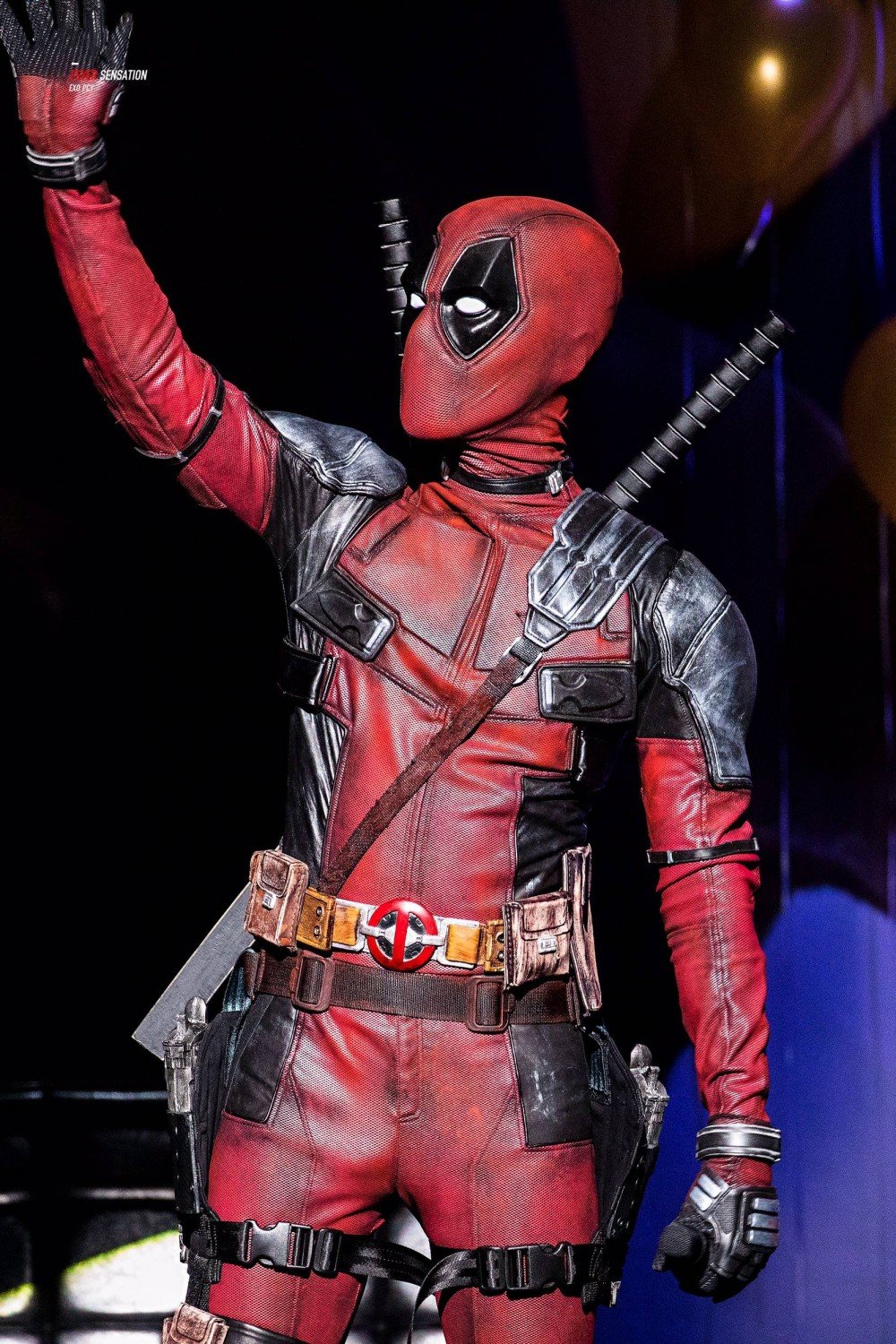 As much as the posts Reynolds shared are captioned with his iconic humor, fans are all around supportive of the meetup and happy for both parties to have spent some time together.