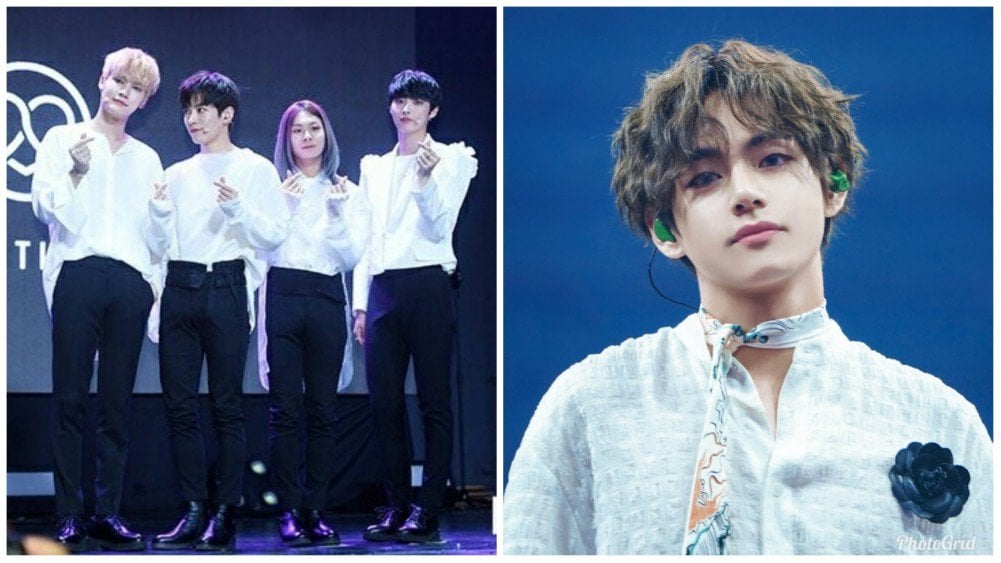 BTS member V sent a good-luck flower wreath to the 'Limitless' debut showcase to support the group.



Limitless, a boy group consisting of Jang Moon-bok, Seong Hyun-woo, Yoon Hee-seok, and Lee Hwi-chan, made its official debut Tuesday with the album "Dreamplay."



"Be a star who surpasses BTS V ! Limitless Jang Moon-bok fighting" is what V wrote on the ribbon to cheer for his close friend Jong Moon-bok and his group.



Jong Moon-bok has previously revealed that he and V got to know each other at high school and the two met a few times to have a meal together. V also supported him to do well in 'Produce 101,' which shows how V is such a sweet and kind-hearted friend.