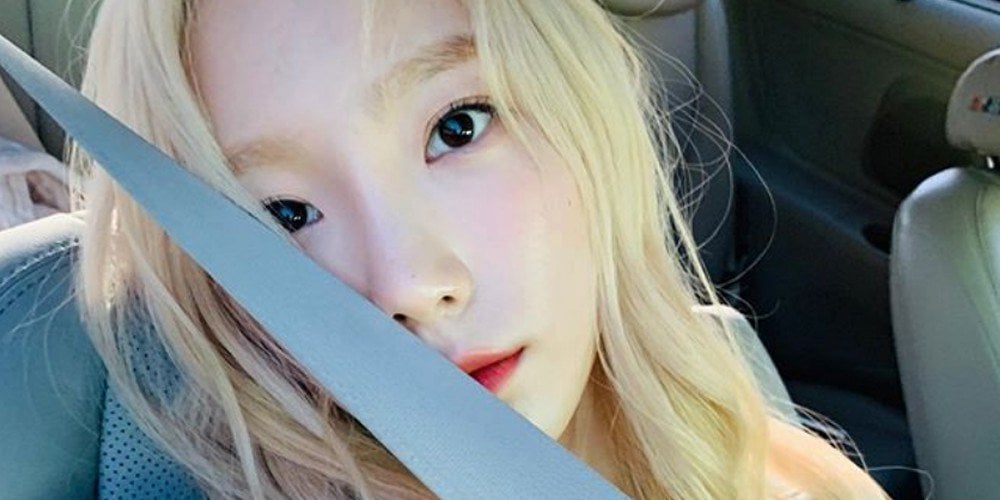 On My 23, Girls' Generation's Taeyeon took time to answer fans' questions via her Instagram Story!
Fans sent in a wide range of questions including honest, serious ones to simpler ones, and many noted that Taeyeon took great care in answering them just as honestly. Read through some of them below:
Q: What should I do when I'm so busy I don't feel like I have any freedom.
A: You should rest periodically. And from now on, write out your plans in advance..... these are things I also need to tell myself.
Q: A tip on how to improve [singing] volume quickly!
A: Try to use your muscles more.
Q: Noona, do you watch Twitch broadcasts?
A: What is Twitch and how do you do it. It's like a combination of Twitter and Stitch.
Q: I'm nervous about my job interview...
A: You can do a good job! You may have to go through it countless times or you may find luck immediately, but one way or another, you will find your path and your opportunity. Be strong.
Q: You're happiest when you're told what?
A: 'Do you honestly think that anyone other than you could sing this?'
Q: I'm curious about your method of mental care.
A: Abandon your big expectations of others, and put the big expectations on yourself.
However, after a few heartfelt Q&A posts, Taeyeon began to upload questions without any answers, confusing fans.
Q: Aren't you nervous about 'Begin Again'?
Q: Won't you come to college festivals?
Q: You plans for a Korea tour..!? But of course unnie getting rest comes first.
Q: Why don't you age.
After a while, Taeyeon posted:
Q: Today's 'TMI' 2!!!!
A: I'm flustered because the posts where I wrote longer answers are not showing up correctly.
Q: Unnie, some of the answers aren't showing TT
A: Insta why are you being like this... I'm frustrated. I wish they would fix their errors, right?
Netizens agreed with Taeyeon and commented, "I want to see the long answers TT", "Instagram, please don't interfere with our Taengoo", "I wonder how long those answers were kekekeke. Did she list out every single secret to not aging kekekeke", "I wanna know why she doesn't attend college festivals so bad TT", and more.
Do you like seeing Taeyeon interacting with her fans so openly?