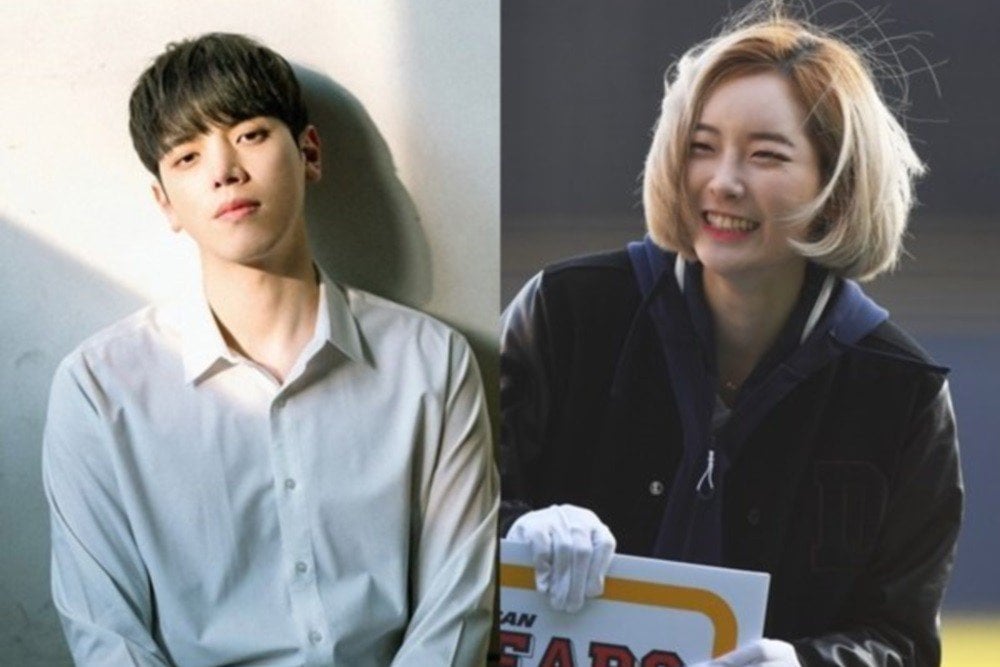 'I See Your Voice' singer Go Seung Hyung (28) and cheerleader Seo Hyun Sook (25) have been confirmed to be in a relationship.

On April 4, Go Seung Hyung's agency STX Lion Heart told media outlets, "Go Seung Hyung and Seo Hyun Sook have been dating for 2 years." According to a rep, the singer and cheerleader met before they gained any fame, and they're currently "a couple dating well."

Go Seung Hyung was known as the "Park Hyo Shin of Jungnangcheon" during his run on Mnet's 'I See Your Voice 1'. He made his debut last month with the single "I Have Nothing to Do". Seo Hyun Sook is currently cheerleading for pro baseball team Doosan Bears, pro soccer team FC Seoul, and pro volleyball team GS Caltex.

Congratulations to the couple!