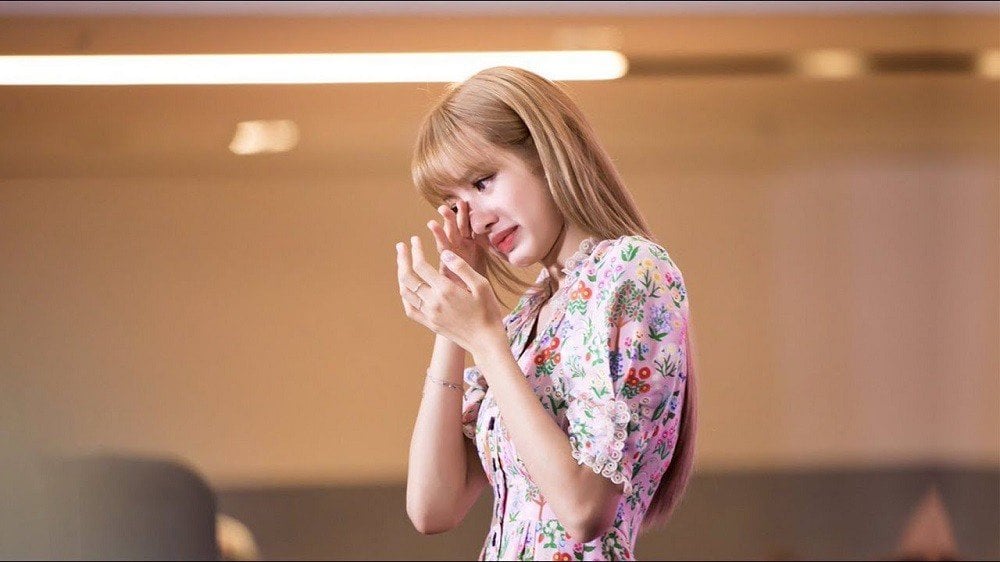 BLACKPINK's Lisa broke down after interacting with a specific fan.
On April 27, BLACKPINK held a concert in Hamilton, Canada, as part of their '2019 In Your Area' world tour. The girls and the fans had a blast all throughout the event, but at the very end, Lisa broke down in tears after sharing a special moment with a fan.
According to various SNS and fan base communities, BLACKPINK's manager had first found out that Lisa had waved to a visually impaired Blink, who was then informed of the moment by the manager. With the help of another fan, he waved back at Lisa, who then noticed his wave and broke down in tears.

As the girls were walking back to the main stage, Jennie noticed Lisa crying and approached her to give her a hug. The other two members, Rose and Jisoo, also soon came running to hug them tightly, even without knowing the whole story, presumably.
What a heartwarming moment!