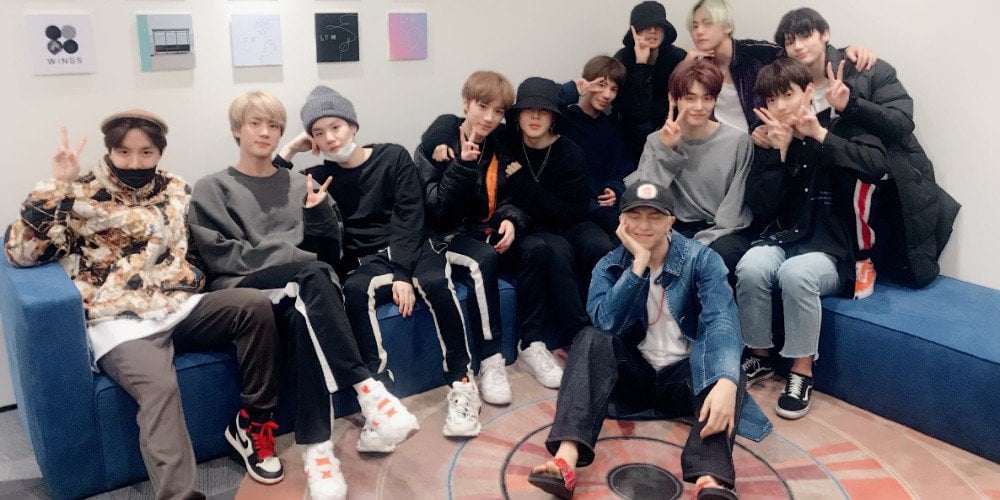 The Big Hit Entertainment family has come together!
On March 7, rookie boy group TXT shared a group photo taken with their label senior BTS. TXT tweeted, "We sincerely appreciate the sunbaenims who took time out of their busy schedules to offer kind words and sincere advice. We will work hard to not become a shameful hoobae! We love you sunbaenims."
To this, Jungkook retweeted, "This is Jungkook hyung. Don't be sick. Hwaiting on your promotions!"