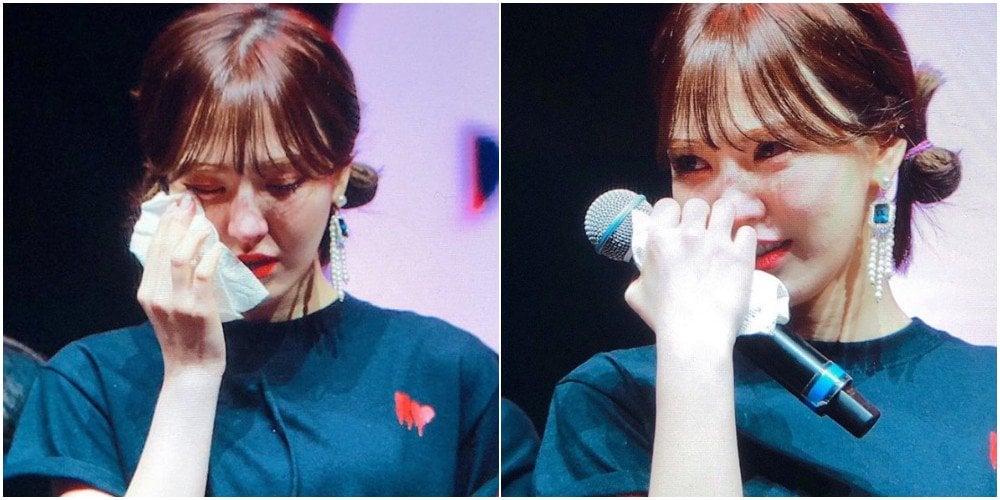 The concert in Canada was extra special for Wendy.
On February 19, Red Velvet performed in Toronto for their 'Redmare' tour. This is the first time Wendy got to perform at her hometown.
With tears, Wendy expressed her overwhelming emotions. She stated,
"I really can't believe it's happening. First time I heard there will be US tour, I couldn't believe it. Then when I heard there's going to be a Canada tour, I couldn't believe it. I still couldn't believe it now. I don't think I can forget today because everyone that I love is here. My family's here, one of my teacher's here. I see all my friends there, and our fans ReVeLuv is here. My members here. Our staffs here. Everyone is here tonight. I am really overwhelmed right now. I don't know what to say. I was a little girl studying here and I became a singer coming here to perform for you guys. Oh my god. I feel like I'm dreaming right now. I'm pretty sure this would be the start and there will be more chances to come back home and perform for you guys. Thank you for making an unforgettable memorable memory for me. And thank you for enjoying the concert with us."