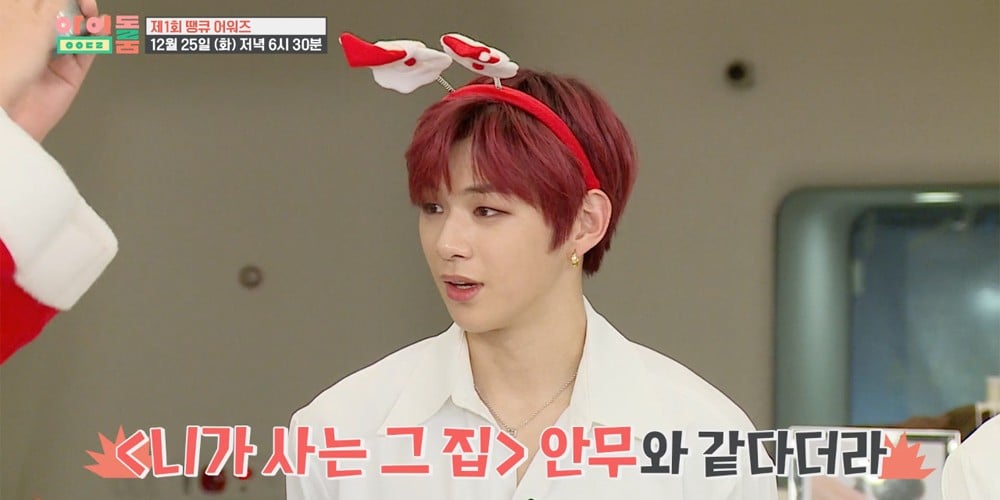 On the upcoming Christmas special episode of JTBC's 'Idol Room', featuring special guests Big Bang's Seungri, Wanna One, and (G)I-DLE, Kang Daniel addressed some of his past "big issues"(?) with MCs Jung Hyung Don and Defconn!
Previously during Wanna One's very first guest appearance on 'Idol Room', a dentist officially advised Kang Daniel to stop eating his favorite snacks - jelly (gummies) - in order to protect his teeth from cavities. On this episode, MC Jung Hyung Don asked Kang Daniel, "Do you still eat a lot of jelly?" and Kang Daniel answered, "I've almost quit eating jelly completely."
However, the idol then added on, "Instead, I've been drinking a lot of soft drinks lately." To this, Jung Hyung Don remarked with laughter, "I also started making this body with soft drinks."
In addition, in a pre-release clip for the Christmas special episode below, the 'Idol Room' MCs pointed out that Kang Daniel's signature pose for 'Idol Room' was too similar to J.Y. Park's point dance for "Your House". However, Kang Daniel clarified, "I didn't raise my leg up. In my pose, I split my legs wide." The two MCs then realized that the individuals responsible for changing the 'Idol Room' signature move were in fact, themselves.
Check out the pre-release clip from this week's 'Idol Room' below, and tune in to the full episode on December 25 at 6 PM KST!